The Impact of the Republican 'Time Machine' on the 2020 Election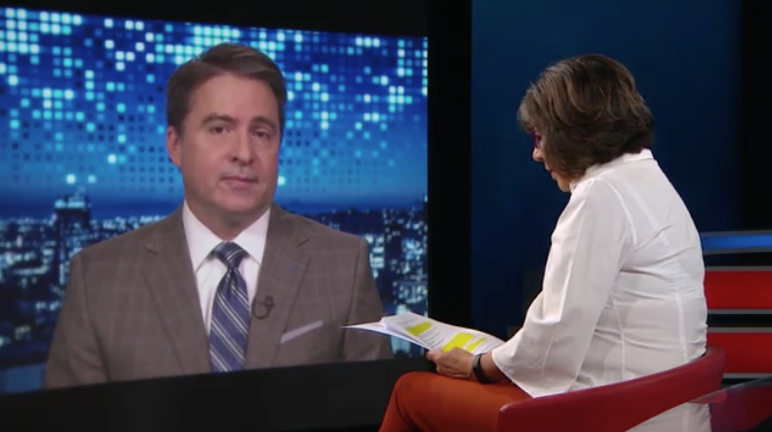 Judge Rules on Transgender Bathroom Case
A federal judge in Virginia on Friday ruled that the constitutional rights of a transgender student were violated when his former high school banned him from using the boys' restroom. "The perpetuation of harm to a child stemming from unconstitutional conduct cannot be allowed to stand," Judge Arenda L. Wright Allen writes in her decision. The student, Gavin Grimm, sued the Gloucester County School Board in 2014 when they implemented that all students use the restroom of their "biological gender." Grimm has not yet undergone gender reassignment surgery, and while the court is without power to order the school to change its policy because he has graduated, the decision could be exemplified in future cases. PRRI data shows that Americans are largely split on whether they support transgender individuals using the bathroom of their choosing. Forty-five percent of Americans support policies that would require people to use the bathroom of the gender they were assigned at birth, while 47% oppose.
The Impact of the Republican 'Time Machine' on the 2020 Election
During a recent appearance on Amanpour & Company,PRRI CEO and founder Robert P. Jones discussed the impact white evangelicals could have on the 2020 presidential election and the Republican "time machine" of voting trends. Jones notes that despite the overall decline of white Christians in the United States (54% in 2009 to 41% in 2018), white Christians continue to turn out to vote in higher rates. "When you kind of compare the voting population composition to the current demographic population, it basically looks like a time machine that takes you back about two presidential election cycles, about eight years," Jones says. Jones expands on this idea of a Republican 'time machine' in a recent piece for The Atlantic.
Continued Evangelical Support for Trump
Following a recent campaign rally for President Donald Trump held in Greenville, North Carolina, West Virginia state Sen. Paul Hardesty (D) received multiple calls from constituents upset with Trump's language. Trump said "goddamn" twice during his rally, which Hardesty claims upset some of the more religious members of his district. "I've had people come to me and say, 'You know I voted for [Trump], but if he doesn't tone down the rhetoric, I might just stay home this time,'" Hardesty tells Politico. Liberty University President Jerry Falwell Jr. says that Trump's use of language is by no means a deal-breaker, adding that religious evangelicals have long been in Trump's camp. Politico cites PRRI data which shows that "about 80% of white evangelicals cast their ballots for Trump in 2016 and 61% of the broader evangelical voting bloc believes the U.S. is heading in the right direction under his administration, according to a 2018 survey by the Public Religion Research Institute."
New PRRI Survey Shows What Americans Think of Abortion
A new PRRI survey released today provides a comprehensive look at abortion attitudes across the United States. The survey shows that a majority of Americans (54%) believe that abortion should be legal in most (31%) or all (23%) cases, while four in ten (40%) believe that abortion should be illegal in most (25%) or all (15%) cases. The highest support comes in the Northeastern (61%) and Western (56%) states, while in Midwestern and Southern states, attitudes are more closely divided (52% and 48%, respectively). Florida (56%) and Virginia (51%) are the only Southern states where a majority of residents say abortion should be legal in most or all cases. "These results demonstrate that the Republican-controlled legislatures who have passed state laws that amount to a virtual ban on abortion are out of touch not just with Americans overall but with residents of their own states and members of their own party," notes PRRI CEO and founder Robert P. Jones. "Few Americans, even in the most conservative states in the country, believe that abortion should be banned outright." The entire survey can be viewed here.