The Guardian: The Anti-Abortion Movement Just Had a Mask-Off Moment in Alabama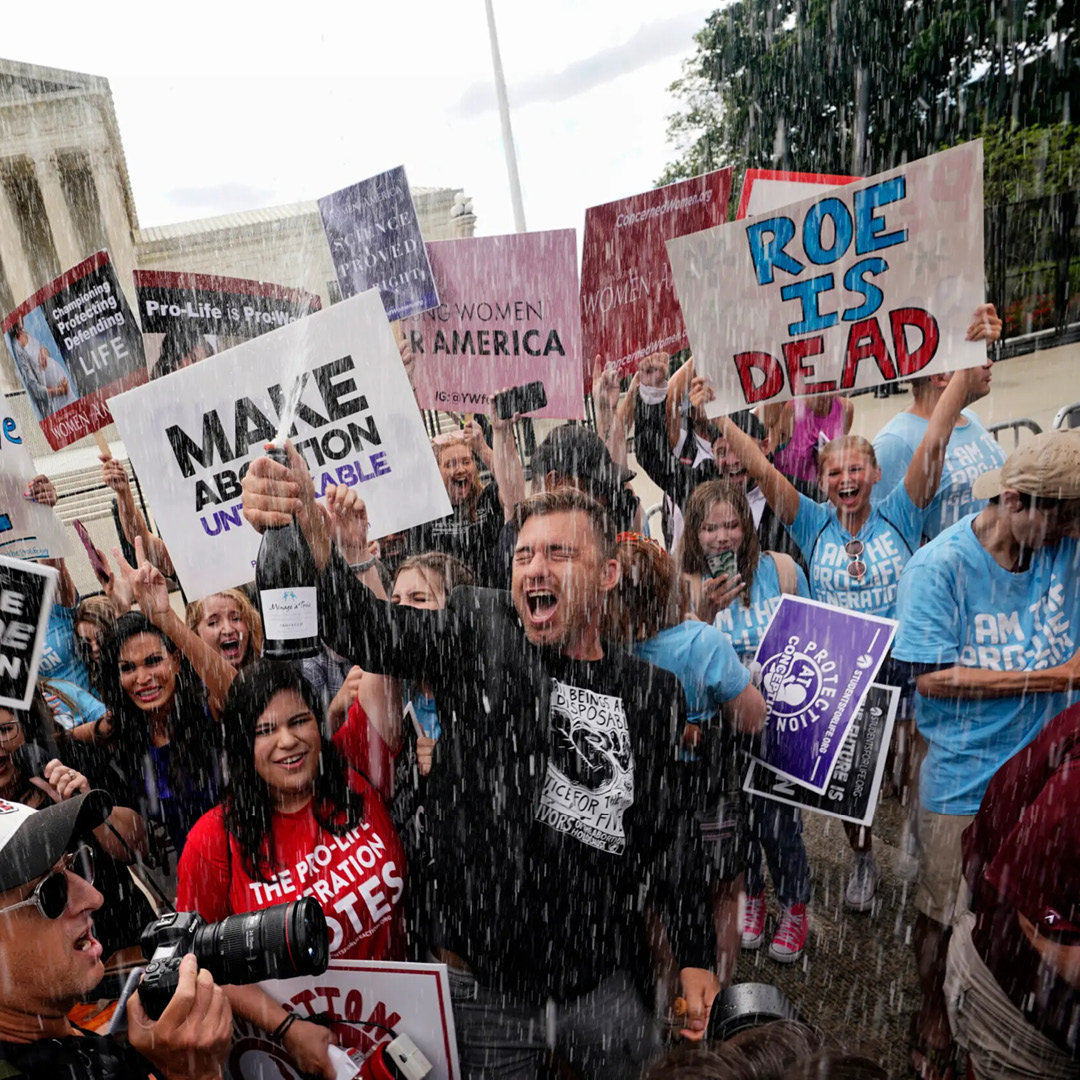 The Guardian: The Anti-Abortion Movement Just Had a Mask-Off Moment in Alabama
Moira Donegan for The Guardian reports that this week, Alabama's Republican attorney general Steve Marshall said he "sees a path to prosecuting women for having abortions in his state." Currently, Alabama has a total abortion ban with exceptions only for the life of the mother; providing an abortion is a felony punishable by up to 99 years in prison. Donegan emphasizes that most abortion bans do not include the ability to prosecute people who receive abortions, but according to Marshall that doesn't mean patients are safe from criminal charges. He says he can utilize Alabama's law barring the "chemical endangerment of a child," which was created to protect children from exposure to home meth labs. In 2013, Alabama ruled that the law can be applied to "children" who have not been born yet – that is, embryos and fetuses – and Marshall is threatening to lock up abortion patients by defining women's bodies as homes to house other people and by defining abortion pills as hazardous "drugs." PRRI research finds that 68% of Americans oppose laws that would make it illegal to use or receive through the mail FDA-approved drugs for a medical abortion.
---
The Biggest Issues to Watch in 2023
Governing Magazine's Alan Greenblatt, Carl Smith, David Kidd, and Jared Brey report that in 2023, Republican and Democratic legislators can be counted on to move in opposite directions in many areas, including education policies regarding materials that address racial or LGBTQ issues and protections for students and adults who identify as LGBTQ. If amendmentsproposed by the federal Department of Education in June are adopted, schools that don't allow transgender students to use the bathrooms or pronouns that match their gender identity could lose federal funding. At the same time, trans girls and women have been banned from publicly funded sports in nearly 20 states. The authors cite PRRI's 50-state survey, which found that nearly 80% of Americans favor nondiscrimination laws for LGBTQ people. PRRI CEO Melissa Deckman, Ph.D., stated that in spite of the Respect for Marriage Act,she doesn't expect to see many states moving to protect LGBTQ people from discrimination. "There's a fear on the political right that even discussing transgenderism is akin to indoctrinating students," says Deckman.
---
Exxon Scientists Predicted Global Warming, Even as Company Cast Doubts, Study Finds
Hiroko Tabuchi for The New York Times reports that a new study from researchers at Harvard University and the Potsdam Institute for Climate Impact Research found that Exxon's scientists made remarkably precise estimates of how much burning fossil fuels would impact global warming. Tabuchi highlights that these projections were as accurate, if not more so, as those of independent academic and government models. The oil giant, however, has "publicly cast doubt on climate science, and cautioned against any drastic move away from burning fossil fuels." For decades, Exxon scientists had warned their executives of "potentially catastrophic" human-caused climate change, and the planet has seen the devastating consequences including intensifying storms, worsening drought and deadlier wildfires. Edward Garvey, who conducted some of the early research in this area for Exxon, said he was "not surprised that the science was spot on." Garvey continues: "What I am surprised about is that despite all of this knowledge within the company, they continued down the path that they did."
---
Religion, Politics, the News, and Americans' Polarized Attitudes about LGBTQ Rights
PRRI Public Fellow Kelsy Burke writes in a new Spotlight Analysis that as a whole, Americans today are more supportive than ever of LGBTQ rights. At the same time, the latest national survey from PRRI shows clear partisan and religious divides on these issues. Majorities of white evangelicals and Republicans, who historically have been the least likely groups to support LGBTQ rights, now support employment nondiscrimination protections for LGBTQ people. But there has been a notable increase in opposition to transgender rights among these groups, of which Burke says "[n]ew legislative proposals and accompanying news coverage are likely culprits." She also highlights that white evangelicals and Republicans who trust conservative news outlets are significantly more opposed to LGBTQ rights than are white evangelicals and Republicans who trust mainstream news sources: among those who trust mainstream news most, 88% favor laws that protect LGBTQ people against workplace discrimination, compared with 61% of white evangelicals and Republicans who trust conservative news.
---
What's Buzzing?
Read PRRI's report "Summer Unrest over Racial Injustice Moves the Country, But Not Republicans or White Evangelicals" here.