The Future of Christianity in American Politics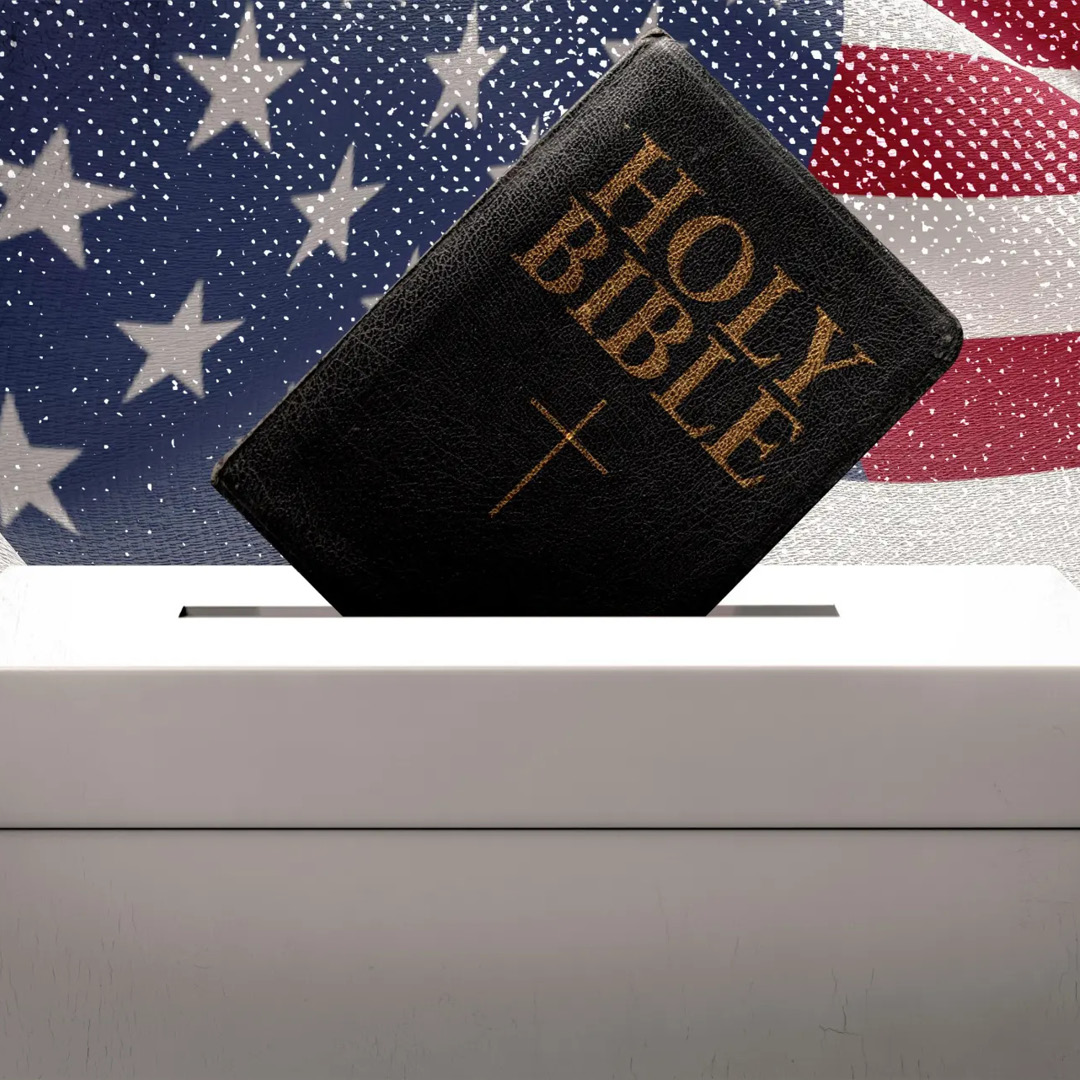 The Future of Christianity in American Politics
PRRI CEO Melissa Deckman, Ph.D., writes in Divided We Fall about the future of Christianity in American politics, noting that the heavy involvement of conservative Christians in the Republican Party is not a new phenomenon. Former President Donald Trump built on this by giving "a voice to conservative Christians' concerns that their religious liberty was under siege. He delivered on important policies long sought by the Christian right, including the appointment of U.S. Supreme Court justices opposed to abortion, leading to the high court's reversal of Roe last summer." Deckman says despite this, Christian nationalism–the belief that the U.S. should be a Christian nation–is espoused by a minority of Americans. When PRRI asked Americans this pastfall whether God intended America to be a new promised land where European Christians could create a society that could be an example to the rest of the world, just 31% agreed. White Evangelical Protestants, the Christian right's key target constituency, comprise only 15% of the population.
---
Crime Concern and the 2022 Midterms
In a recent spotlight analysis, PRRI Public Fellow Aaron Griffith writes that the issues emphasized by Republican candidates in the 2022 midterms were much less important to voters than strategists believed they would be. Many expected crime to be a major factor in the midterms, and many Republican candidates made "Trump-style 'law and order' anti-crime appeals a major part of their campaigns." He writes that appeals to white voters' fear of crime were overt and explicit, with some Republican ads using imagery with strong racial overtones, tracing back to race-baiting "Willie Horton"-style campaigns. Griffith argues that crime was not the overarching motivating concern that many Republican politicians had hoped it would be: "In exit polling, crime was far outpaced by inflation and abortion as the issues considered most important by voters," he writes, suggesting that aggressive Republican appeals to the dangers of crime may be less effective than they were in years past. PRRI research has found that 47% of Americans saw crime as a critical issue, up slightly from a year earlier (43%). By contrast, in 2016 and 2017, when support for Trump was at its height, 54% saw crime as a critical issue.
---
Polling on the Debt Ceiling Isn't Terribly Useful
Natalie Jackson, PRRI's Research Director, writes for National Journal that some topics in U.S. government and politics are convoluted and complicated to the point that getting Americans' opinions is difficult. An example of this is our country's debt ceiling. After reviewing a Yahoo News/YouGov poll last week, she writes that the most striking finding is what people don't know: "Fewer than half of those surveyed knew the purpose of the debt ceiling (42%), a quarter said it was to authorize new spending (it is not), and a third said they weren't sure." Another Harvard Center for American Political Studies/Harris poll asked Americans what they think the size of the federal budget is, the size of the deficit, and the size of the national debt, and again, most respondents were largely incorrect and unaware as to the national debt and the size of this year's budget deficit. Jackson points out that while the average American has little idea what would happen if the debt ceiling is not raised in time, they do know what will happen if they don't pay their own bills and debts. National debt, however, doesn't quite work that way, and problems will arise if the ceiling isn't raised to pay for spending that has already been allocated.
---
National Prayer Breakfast Foundation Overhauls Event
Jack Jenkins and Adelle M. Banks report for Religion News Service that the newly created National Prayer Breakfast Foundation is taking over the annual event from The International Foundation, known as "The Family." Jenkins and Banks report that the breakfast first came under widespread scrutiny in 2009 after journalist Jeff Sharlet published the book 'The Family,' and the event was hit with scandal in 2018, when the Justice Department charged Russian national Maria Butina with attempting to exploit the National Prayer Breakfast as part of a larger "conspiracy to act as an agent of the Russian Federation." Some critics who talked to the reporters were skeptical that the change would make any difference, alleging connections back to the original organization, and some Democrats indicated they will not attend. PRRI data shows that about 85% of Americans who identify as Republican are also Christian, compared to 62% of those who identify as Democrats.
---
What's Buzzing?
Read PRRI's report "Despite Varying Regional Effects, Americans Agree on the Severity of Climate Change and the Importance of Combating It" here.