The Evangelical Immoral Majority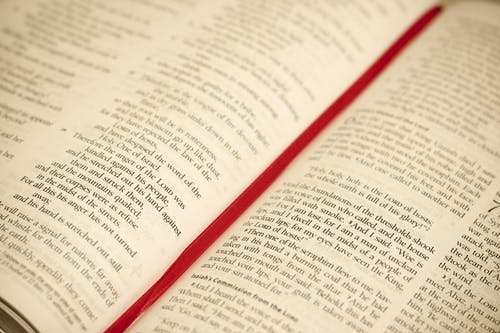 The Evangelical Immoral Majority
A recent article in The Guardian examines "The Immoral Majority," the recent book on evangelicals by conservative author Ben Howe. Howe's text breaks down why evangelicals were keen to support Trump in 2016 despite his contradictory behavior, and what further support of President Trump, or atonement from Trump, could mean for the future of the evangelical movement. Writer John S. Gardner, a former senior assistant to several presidents, highlights what Howe believes evangelicals must do next. The evangelical movement must "own our own mistakes," Howe notes, and ultimately "find the strength to be a light for others, even when we find the light of our nation dimming." PRRI data shows that 61% of evangelicals believe the country is headed in the right direction under President Trump.
Attorney Claims that Murdered Immigrant Was Not Protected by Constitutional Rights
According to an attorney for the city of Southaven, Mississippi, a man who was shot and killed by police on his property in a case of mistaken identity had no constitutional rights. The attorney argues that because Ismael Lopez was an immigrant, he is not protected under the U.S. Constitution and thus has no Fourth or 14th Amendment rights. "If he ever had Fourth Amendment or Fourteenth Amendment civil rights, they were lost by his own conduct and misconduct. Ismael Lopez may have been a person on American soil but he was not one of the 'We, the People of the United States' entitled to the civil rights invoked in this lawsuit," the attorney wrote in response to a $20 million lawsuit filed by Lopez' family. "Federal civil rights are not civil rewards for violating the laws of the United States," the attorney concluded. Lopez was killed in 2017 after police descended on his home, falsely believing they were about to arrest a man wanted for domestic assault. A lawyer for the Lopez family expressed dismay at the opinion. "We're shocked; we do not believe that those arguments are in good faith. We don't believe they're founded on any real law whatsoever," the lawyer said. A PRRI/MTV poll of young people age 15-24 shows that fewer than four in ten (38%) young people say they have experienced or witnessed someone being targeted or mistreated because of their immigration status.
Flake to Republicans: Ditch Trump, Be Wary of Impeachment and Vote with your Conscience
In a Monday op-ed in The Washington Post, former Arizona senator Jeff Flake urges his former Republican colleagues in the Senate to put principles first and "save their souls." Flake hopes that Republicans do not support President Donald Trump in 2020. On the topic of impeachment, Flake believes that Trump's actions have warranted his impeachment, but that in pursuing impeachment, Republicans and Democrats could embolden Trump's base. This tactic could also strengthen Trump's reelection chances going into 2020, which has already been used as an organizing tool and brought in $8.5 million in two days. Flake acknowledges that what he is asking of his former colleagues is not easy, and that following their consciences could cost them their careers. "I am not oblivious to the consequences that might accompany that decision. In fact, I am living those consequences. I would have preferred to represent the citizens of Arizona for another term in the Senate. But not at the cost of supporting this man. A man who has, now more than ever, proved to be so manifestly undeserving of the highest office that we have," Flake writes. Prior to the recent impeachment inquiry, PRRI data indicated that attitudes were very divided along party lines when it came to impeachment. About eight in ten (77%) Democrats and 11% of Republicans said Trump should be impeached.
Abortion Debate Rages on in Michigan
A group of anti-abortion organizations in Michigan have collected over 200,000 signatures in an effort to force a ballot measure involving abortion. In total, 340,047 signatures would be needed to bring a measure regarding dilation and evacuation—a procedure typically used in abortions after the 14th week of pregnancy that involves a combination of suction and manual removal of the fetus—into the hands of Michigan voters. The petition states that such practices are tantamount to dismembering an unborn, and should come with a felony charge. Michigan Gov. Gretchen Whitmer has promised to vote and veto all anti-abortion propositions that come to her office. Bills have previously passed in the Michigan state House and Senate that would ban dilation and evacuation. In May, Whitmer said the following about anti-abortion initiatives in her state: "It's critical that people understand the real-world impacts of cruel, poorly informed laws like the ones that are being passed in various states and the one being debated here in Michigan, too." PRRI data shows that a majority (56%) of Michigan residents believe that abortion should be legal in all or most cases.