The Decline of America's Middle Class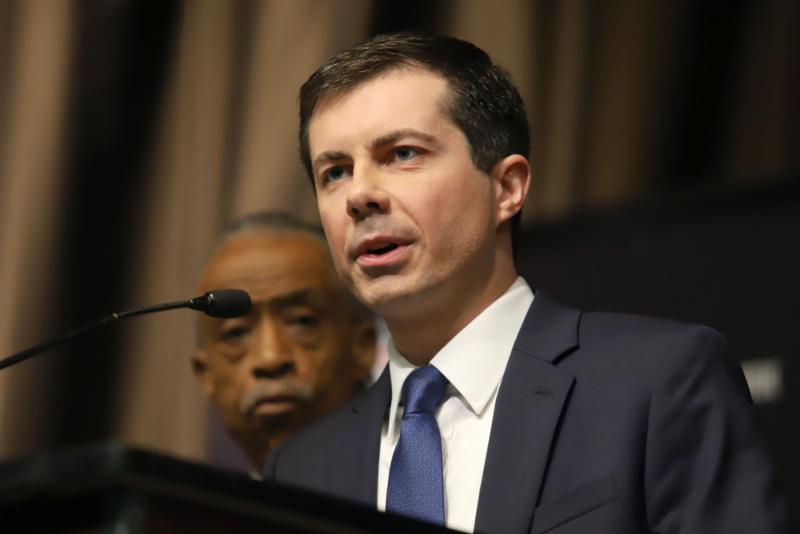 The Decline of America's Middle Class
A recent piece in The New York Times examines the family budget of four middle-class American families across the United States and the fundamental shift in what it means to be middle class. For many, the line between a stable family life and a fragile one is thinning as a result of low-income growth, rising living costs, and declining job security. "Even with two paychecks, middle-class status has become more elusive. The soaring costs of those three big-ticket items — housing, health care, and college — have made it more difficult for some people to achieve certain milestones," writes Tara Siegel Bernard and Karl Russell. According to a 2016 PRRI/The Atlantic report, most white working-class Americans believe the economic system unfairly favors the wealthy, a view shared by many Americans. Seven in ten (70%) white working-class Americans agree with this sentiment, compared to roughly two-thirds of white college-educated (68%) Americans and Americans overall (68%.) More than three-quarters (76%) of black Americans and six in ten (63%) Hispanic Americans also express this view. The same survey indicates that half (50%) of the general public say the American Dream still holds true, while roughly four in ten (41%) say this dream once held true but does not anymore, and 6% say it never held true. 
Buttigieg Unveils LGBT Action Plan
Democratic presidential candidate Pete Buttigieg released a road map for how he would engage with LGBT issues as president. Buttigieg, who is gay, announced the plan hours before a CNN town hall focusing on LGBT rights. The plan, titled "Becoming Whole: A New Era for LGBTQ+ Americans," indicates that Buttigieg would immediately eliminate the Trump administration's transgender military ban. Buttigieg will also look to make HIV medications such as PrEP and PEP more affordable and will continue to support The Equality Act. In an interview with The Advocate following the release of the plan, Buttigieg explains his passion for ending LGBT discrimination. "Twenty years ago, an awkward teenager at St. Joe High, who didn't know a single out LGBTQ+ student there, never would have imagined how far we would come," Buttigieg says. "And yet discrimination and the ever-present fear of it continue to govern aspects of LGBTQ+ people's lives who question if they can be who they are and keep their job, or come out at school knowing they might be bullied for it." Among other initiatives, Buttigieg wants to make LGBT conversion therapy illegal, expand the visibility of LGBT history throughout the national parks system, and enforce hate crime laws. PRRI data has consistently shown that many Americans are becoming more progressive in their views on LGBT issues. For example, PRRI data indicates that Americans remain widely supportive of broad nondiscrimination protections for lesbian, gay, bisexual, and transgender (LGBT) people. Nearly seven in ten (69%) Americans favor laws that would protect LGBT people from discrimination in jobs, public accommodations, and housing.
Twitter Analysis Shows How Trump Tweets Differently About Nonwhite Lawmakers
According to a recent analysis by NPR, President Donald Trump has tweeted about members of the House of Representatives over 700 times. Trump uses his Twitter account both as a vessel for his personal attacks, and as a means to announce massive changes in U.S. policy. NPR's analysis shows nonwhite lawmakers receive harsher attacks. One of the greatest sources of Trump's Twitter ire has been "the squad," four freshmen congresswomen with diverse backgrounds. "When he says 'Make America Great Again' and points to these women as the sort of embodiment of everything that America isn't: It's not black. It's not a woman. It's not Muslim. It's not Latina … these women become perfect vehicles for all of that xenophobia and all of that anxiety that these white voters feel," Niambi Carter, a political science professor at Howard University tells NPR. Trump has tweeted about the women as a group 18 times, Rep. Rashida Tlaib (D-MI) 26 times, Rep. Ilhan Omar (D-MN) 29 times, and Rep. Alexandria Ocasio-Cortez 22 times. He has not tweeted directly at Rep. Ayanna Pressley (D-MA). To describe these women, Trump uses descriptions like "horrible," "foul-mouthed" and "wack job." He says that the women are anti-Semites who hate the United States. Pearl Dowe, a political science and African American studies professor at Emory University, believes that Trump "chooses his targets pretty carefully," when directing attacks. PRRI data shows that 57% of Republicans wish that President Trump's speech and behavior was more in line with his predecessors, compared to 84% of Democrats and 69% of the overall population. 
Almost 100 Years Later, Tulsa Searches for Mass Graves from 1921
Last year, Tulsa, Oklahoma Mayor G.T. Bynum opened an investigation into the Tulsa race massacre of 1921. Remembered as one of the country's worst episodes of racial violence, a white mob burned down hundreds of black-owned businesses and homes known as Black Wall Street. More than 300 black men, women, and children were killed, and more than 10,000 were left homeless. As the 100th anniversary of the riot approaches, the search for evidence of mass graves that victims were buried in began this week. "If there are mass graves linked to the massacre, the city plans to work with the oversight committee to decide the 'next steps as it relates to storing remains, DNA testing, and genealogical research, and commemorating the grave sites and honoring the remains,'" DeNeen L. Brown writes. According to Bynum, the long-overdue search around the city's cemeteries will be conducted as a murder investigation—one that could be an important step toward recognizing the city's past and understanding how it shapes its current political and racial climate.