The Case for Closing Churches Amid the Coronavirus Pandemic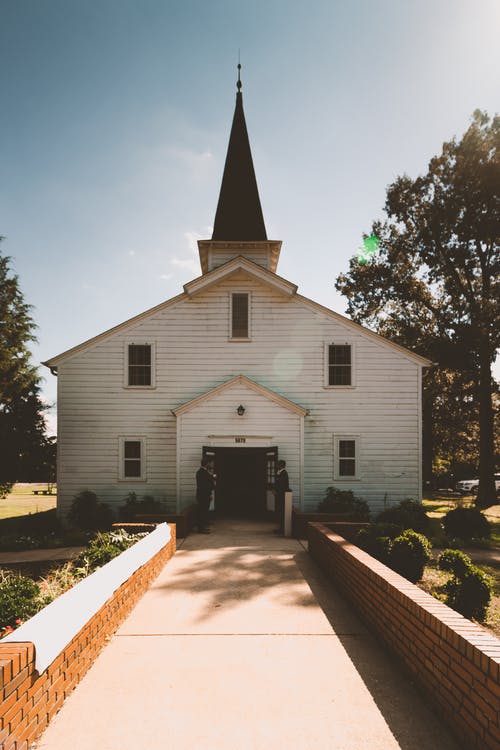 The Case for Closing Churches Amid the Coronavirus Pandemic
 PRRI data indicates that 34% of Americans attend church at least once a week. According to John Inazu, professor of law and religion at Washington University in St. Louis, it is time for those Americans and all others to prepare to lose that opportunity. In a piece for The Atlantic, Inazu calls for the closure of churches across the United States. Many communities have already complied with this idea, shuttering or limiting church services since the onset of the coronavirus. Inazu, however, believes a full stop is needed. "The public-health evidence makes clear that houses of worship should limit their gatherings, whether mandated or simply encouraged by government officials. And they should do so in willing partnership rather than bitter acquiescence," Inazu writes in The Atlantic. He continues, that now is the time to live by the "love of neighbor" notion that appears in several religions.

Examine the Hell, People with Mental Health Challenges are Currently Experiencing
Be it anxiety, obsessive-compulsive disorder (OCD), or depression, many Americans use social structure and routine to combat mental health challenges. As citizens across the globe are asked to self-distance and isolate from society, those with mental health challenges face a new struggle to find coping mechanisms. "I can't think of another event that's hit me like this has," Sarah Mergens, a psychotherapist with OCD, tells NBC News. "Suddenly everything that I told myself again and again until I believed it was true is in direct contradiction to what my boss, the government and the community were telling me." Experts speaking with NBC's Tyler Kingkade agree that the current climate is a perfect storm of triggers. "Uncertainty is the basis of all anxiety disorders, so in some ways, COVID-19 has set a fire to the foundation of anxiety," says Christina Maxwell, a counselor at the Anxiety Treatment Center of Greater Chicago. PRRI data indicated in 2016 that in moments of anxiety and depression, 56% of Americans felt most comfortable reaching out to a doctor, while 47%, a partner or spouse. In 2016, nearly one-third (32%) of Americans said that they, or someone in their household, had experienced depression.
Coronavirus Fallout Highlights Asian American Discrimination in the U.S.
In recent days, the White House has altered their vernacular around the coronavirus, instead, referring to it as the "Chinese Virus" in several instances. In a new spotlight analysis, PRRI Senior External Affairs Associate Jordun Lawrence looks at the damage such a phrase can inflict on Asian Americans and Pacific Islanders. "These racist and xenophobic incidents demonstrate a larger issue across the country. PRRI's 2018 American Values Survey found that 44% of Americans felt that Asians faced a lot of discrimination in the United States. This includes 41% of white Americans, 46% of black Americans, and 43% of Hispanic Americans." Lawrence writes. Additional analysis shows the message the "Chinese Virus" phrase could send to young people. "A 2018 MTV/PRRI report on 15 to 24-year-olds' perceptions of discrimination found that Asians and Pacific Islanders (35%) are more likely than white young people (4%) to have experienced racially motivated discrimination in the last 12 months," Lawrence writes.

The Current Emotional Toll on Senior Citizens
One of the consistent medical realities seen in the spread of the coronavirus is a high mortality rate for senior citizens that contract the disease. Because of this, extra precautions have been taken around the globe to isolate elderly people. In a recent piece for The New York Times, John Leland looks at the psychological and emotional toll this can have on seniors in New York. In New York City, Mayor Bill de Blasio has shuttered some senior centers and limited the social activities of others to avoid spreading the virus. For tens of thousands New Yorkers, that means a new sense of isolation. One senior, Sarah Arico, tells the Times that the restrictions "are very hard to deal with emotionally." She adds, "It's a completely different way of living…But I know we are going to get through this. I try to say, nothing is forever, not the good times, not the bad times. We all try to get through." Lujira Cooper, age 79, tells The Times, that isolation feels akin to a jail sentence. "When you can't be around people altogether, and people are afraid of catching something, it creates a self-imposed prison" she says.