The Aftermath of a Trump Rally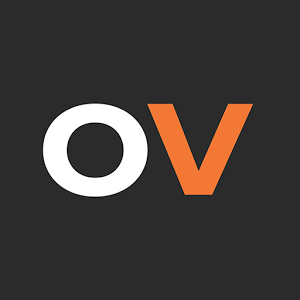 The Aftermath of a Trump Rally
At a campaign rally last week, President Trump allowed his audience to shout a racist chant about Rep. Ilhan Omar (D-MN). A recent piece in The New York Times examines whether the current crop of Democratic presidential candidates know how to handle President Trump and his incendiary comments. "For Democrats, especially the candidates seeking to defeat Mr. Trump, the impact of the rally was clear: This will be a general election focused on race, identity and Mr. Trump's brand of white grievance politics," write Astead W. Herndon and Jennifer Medina. A survey published in The Washington Post earlier this year indicates that areas that held Trump rallies saw a rise in hate-crimes in the following months. "We found that counties that had hosted a 2016 Trump campaign rally saw a 226 percent increase in reported hate crimes over comparable counties that did not host such a rally," researchers from the University of North Texas wrote. Throughout his presidency, Trump's use of inflammatory rhetoric to describe many groups has been decried as encouraging prejudice. PRRI data shows that a majority (54%) of Americans say that President Trump's decisions and behavior as president have encouraged white supremacist groups, compared to just five% who believe the president has discouraged white supremacist groups. Nearly four in ten (39%) say Trump's behavior has had no effect on white supremacist groups.
Marvel Embraces Diversity
The next phase of the Marvel universe was unveiled this weekend at the latest iteration of the San Diego Comic Convention. In contrast to many superhero franchises, and big budget films in general, the upcoming slate of Marvel films will highlight underrepresented groups. "On Saturday night, the studio finally unveiled what is coming next: a slate of interconnected movies and streaming-service shows that emphasizes diversity on both sides of the camera. The lineup includes the first openly L.G.B.T.Q. superhero in a Marvel film, a superhero who is disabled, and a film anchored by an Asian superhero," The New York Times reports." In a 2017 survey of people aged 15-24, PRRI found that the majority (66%) of young people felt that the entertainment industry promoted negative stereotypes about black people; approximately 45% said the same about women, 40% said the same about Asians, and 55% said the same about gay and lesbian people.
The Rise of the Religiously Unaffiliated
A new piece by Faith Hill in The Atlantic examines the rise of the "nones"—a group of people who are considered to be religiously unaffiliated. Hill quotes PRRI data that shows that "25 percent of Americans today are religiously unaffiliated, up from single digits in the 1990s. Among young people, that number is 39 percent." Non-denominational groups have also formed across the world for those who desire the sense of community given by church, but without the secular elements, and for those who wish to mimic church, but not alter their belief system. PRRI CEO and founder Robert P. Jones tells Hill that those who have left the religion of their youth are by and by, pretty happy. "One appeal of a secular congregation is to be an alternative but familiar way to fill social and spiritual needs that have historically been filled by Churches and other religious congregations," he says. "But the overwhelming number of people who were raised religious but now have left report being pretty content."

Republican Strategist: Trump Fights for Evangelicals
In a recent interview with CNN, longtime Republican strategist Peter Wehner opined about the evangelical communities' support of President Donald Trump. "The bottom line is that he will fight for them," Wehner said of evangelicals. "Not that he himself is of Christian faith. Not even he himself is a manifestation of Christian virtues, but they feel like they're involved in an existential struggle against a malicious enemy that they consider to be the American Left. And Trump will try and vanquish that enemy." PRRI data shows that 65% of white evangelical Protestants have a favorable or mostly favorable view of President Trump.