Texas Woman Arrested for Murder Following Abortion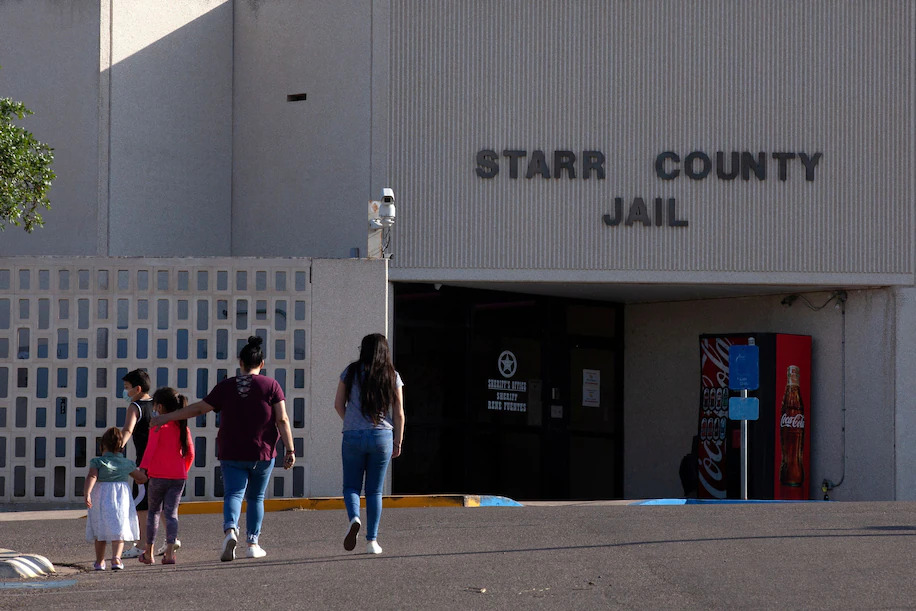 Texas Woman Arrested for Murder Following Abortion
Caroline Kitchener for The Washington Post reports that a 26-year-old woman was arrested for murder Sunday in Texas after performing a "self-induced abortion." The case has caused confusion as it is unclear what legal statute was allegedly violated, due to the fact that Texas law "explicitly exempts a woman from a criminal homicide charge for aborting her pregnancy." The Starr County Sheriff's Office stated last week that the woman was charged after "intentionally and knowingly causing the death of an individual by self-induced abortion." The district attorney's office also stated that this was "not a criminal matter," and that it would dismiss the case.
The catch in this instance is that the woman faced a criminal charge, not a lawsuit. According to the novel Texas abortion law that went into effect last December, private citizens are permitted to sue anyone who aids an abortion after roughly six weeks, but lawsuits cannot be filed against the person who had the procedure. PRRI research from 2019 found that 48% of Texans support the legality of abortion in all or most cases; according to the same data, there is no state—even among the most conservative—in which more than one-quarter of residents say abortion should be illegal in all cases. More recently, PRRI research from the 2021 American Values Survey found that six in ten Americans (60%) say abortion should be legal in most or all cases, compared to less than four in ten (38%) who say it should be illegal in most or all cases. Kitchener notes that nine states still have abortion bans that pre-date the U.S. Supreme Court's Roe v. Wade decision, and those laws could come back to life depending on what the high court decides in June.
---
Spending a Summer Observing QAnon Chat Rooms
Four researchers from Homeland Security Today, a nonprofit, nonpartisan industry association media outlet, spent several months observing QAnon and white supremacist forums online. The group gained access to and monitored 29 different groups influenced by QAnon, including forums with a presence of Oath Keepers and Proud Boys, two far-right groups alleged to have played a role in the January 6 insurrection at the U.S. Capitol. Researcher Wilson W. Warren compared the chat groups and message boards to a "hive mind," where a single question led others to introduce and connect new conspiracies. The researchers, who also included Anne Speckhard, Kate Strezishar, and Molly Ellenberg, highlight "intolerance toward religions other than Christianity" as a key element of QAnon rhetoric, which played a role in recruitment as well. Warren also reported a high number of threads "from individuals who claim their fight is a holy war against the wrongdoers." PRRI data found that about one in five QAnon believers (20%) identify as white evangelical Protestants.
Another common thread was that former President Donald Trump is the answer to America's problems and that he is under attack. PRRI found that 63% of QAnon believers hold favorable opinions of Trump and that 7 in 10 QAnon believers agree with the statement that the 2020 election was stolen. The team also noted that forum members believed they were the "real military," expressing concern that the U.S. armed forces wouldn't obey Trump and could be controlled by "evil deep state forces." Additional PRRI data found that around 7 in 10 QAnon believers (68%) agree that God has granted America a special role in human history, and that two-thirds of QAnon believers (66%) say that being Christian is important to being truly American.
---
Texas Gov. Prepares To Send Undocumented Immigrants on Buses to Washington, D.C.
Lora Korpar for Newsweek reported that Friday, the Texas Division of Emergency Management (TDEM) sent an initial set of buses to the United States-Mexico border to bring undocumented immigrants to Washington, D.C. This decision was made after Gov. Abbot's announcement that Texas is "overwhelmed by hordes of illegal immigrants who are being dropped off by the Biden administration." TDEM stated it would send as many buses as needed "to fulfill the requests from mayors and county judges," and that buses were sent to "areas where communities have expressed concerns about the federal government dropping off migrants." Abbott said the move is "voluntary," and that migrants are able to decide for themselves if they want to go to Washington. Texas' undocumented immigrant population sits at about 1.7 million, according to estimates from Newsweek. The Biden administration nullified Title 42 earlier this month, which had turned "hundreds of thousands of migrants away from the southern border due to concerns over spreading COVID-19."
PRRI research indicates that as of late 2021, about six in ten Americans (62%) say that immigrants living in the country without documentation should be allowed a way to become citizens provided they meet certain requirements. This support has remained stable since PRRI first asked the question in 2013. White Americans (59%) are less likely than Hispanic Americans (69%) and Black Americans (72%) to support a path to citizenship for immigrants. Overall, Americans with some college (62% in 2013; 61% in 2021), four-year college degrees (66% in 2013; 67% in 2021), and postgraduate degrees (68% in 2013 and 2021) have remained stable in their support for allowing undocumented immigrants to become citizens since 2013. By contrast, Americans with a high school education or less have become slightly less supportive today (57%) than they were in 2013 (62%).