Texas Judge Holds Key Hearing in Abortion Pill Lawsuit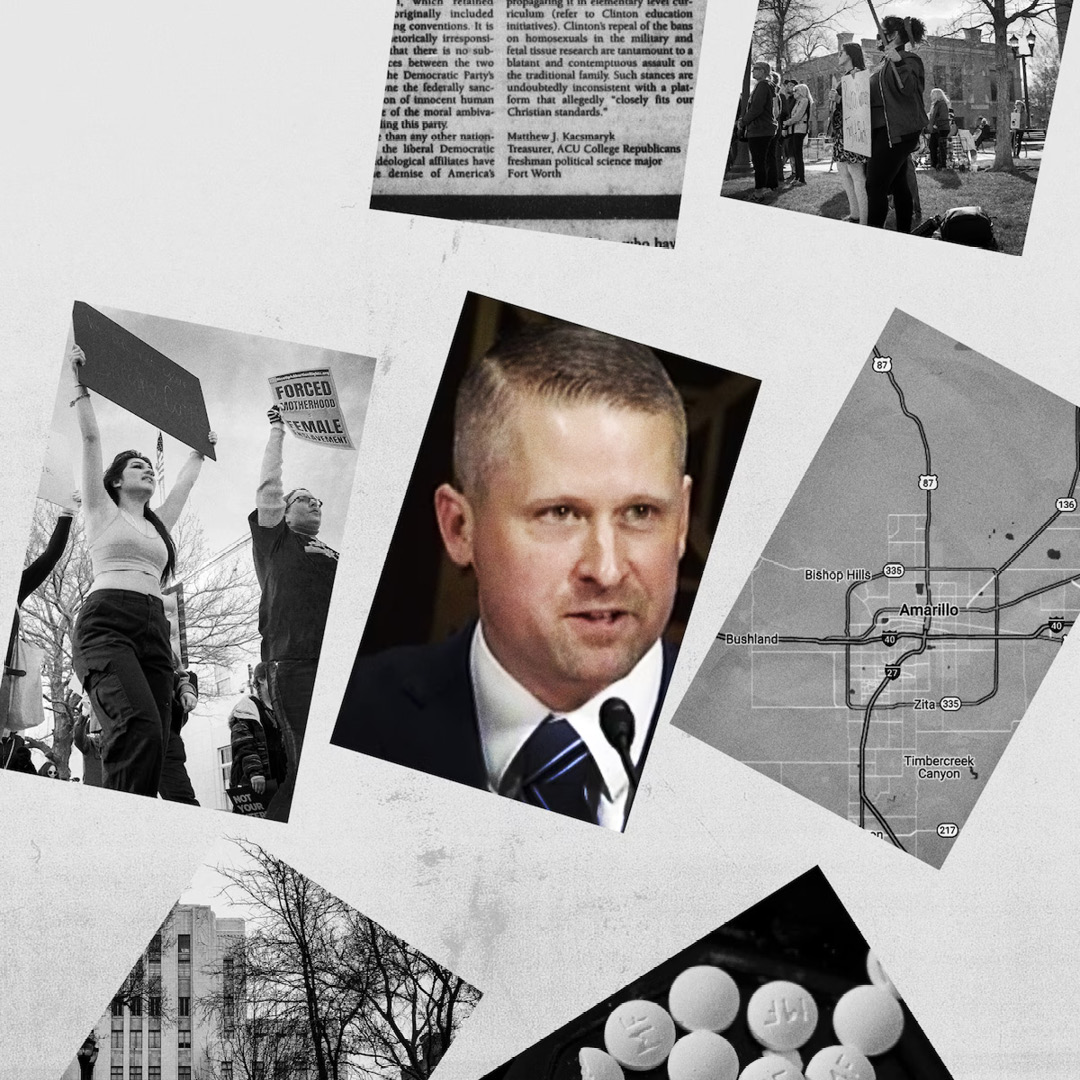 Texas Judge Holds Key Hearing in Abortion Pill Lawsuit
Perry Stein, Caroline Kitchener and Ann E. Marimow for The Washington Post report that U.S. District Judge Matthew Kacsmaryk will consider an effort to undo FDA-approval of the abortion medication, which accounts for half of allabortions in the country. Kacsmaryk will question lawyers representing the FDA in the case that seeks to restrict access to mifepristone, which was first approved in 2000. This high-profile hearing has the potential to disrupt access to the medication even in states where abortion is legal. The Alliance Defending Freedom has brought the case forward on behalf of anti-abortion medical organizations and four doctors. The government has said in court filings that the lawsuit is based on false claims that the drug inflicts severe complications, which public health professionals and legal experts alike have denounced as unsupported by scientific evidence. PRRI research finds that 72% of Americans oppose laws that would make it illegal to use or receive through the mail FDA-approved drugs for a medical abortion.
---
Black, Evangelical and Torn
Caleb Gayle for The New York Times profiles the Rev. John Onwuchekwa, who started his own church out of a need for "Gospel-centered, community solutions." Cornerstone Church has been a member of the Southern Baptist Convention since its founding in 2015, receiving hundreds of thousands of dollars in funding. Gayle writes that by 2019, several things were bothering Onwuchekwa about the convention, including its lack of response to police brutality, its failure to denounce right-wing extremism in 2017, and its invitation to Mike Pence to address the SBC, as well as the "routine omission of its racist origins when it considers its own history." Gayle highlights that a growing split is opening up between Black and white evangelicals, reflected in polling byPRRI: Just 32% of Black Protestants agreed with the statement that "God intended America to be a new promised land where European Christians could create a society that could be an example to the rest of the world," compared with 56% of white evangelical Protestants.
---
Transgender Rights Are at Risk of Being Revoked at the State Level by Conservatives
Sophie Tatum and Anna Deen for Grid News report that as of this past week, there have been more than 300 bills being considered in statehouses in 2023 specifically targeting transgender rights, including limiting access to healthcare, preventing people from playing on sports teams as the gender they identify with, and banning drag shows. This year, Tennessee, Utah, South Dakota and Mississippi have all banned gender-affirming care for minors with similar legislation in multiple other states currently underway. According to the Human Rights Campaign, 315 "discriminatory anti-LGBTQ+ bills" were introduced in 2022, and 29 were signed into law. Tatum and Deen note that there are many facets of this legislation, including bills that require official identification to only have either male or female designations, or that criminalizes transgender people using a public restroom that matches their gender identity if a minor "of the opposite sex" is present.
---
PRRI Public Fellow Leah Payne Reviews "Jesus Revolution for RNS"
PRRI Public Fellow Leah Payne writes a review for RNS about the new film "Jesus Revolution," which chronicles the story of how hippies found salvation in the California Bay Area in the late 1960s. The film examines how Chuck Smith, pastor of Calvary Chapel, "changed his mind about hippies and how that change of heart revolutionized his aging, declining church, turning it into a thriving community and eventually a denomination" upon meeting "hippie preacher" Lonnie Frisbee. Thus, "hippiezed Christians" became known as Jesus People, and the revival they experienced as the Jesus Movement. Payne writes, "[T]he anti-institutionalism, the quest for authenticity and generational animus — were used to rebrand evangelical Christianity and political conservatism as the 'real' form of counterculture and rebellion." The film is being marketed directly to white evangelicals through conservative radio outlets, whom Payne notes make up the largest Christian segment (31%) of an overwhelmingly Christian Republican Party (85% Christian), according to PRRIdata.
---
What's Buzzing?
Read the full report "Abortion Attitudes in a Post-Roe World: Findings From the 50-State 2022 American Values Atlas" here. For more, follow PRRI on Instagram here.