Texas Braces for a Blue Wave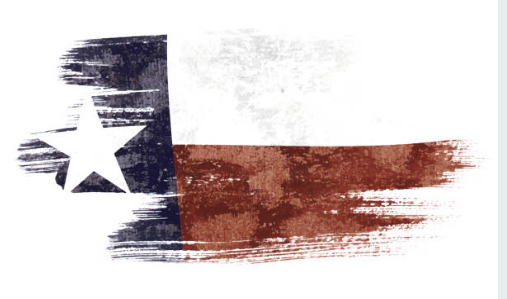 Texas Braces for a Blue Wave
With the recent news that another House Republican from Texas will step down before the next election, comes a renewed interest in whether Democrats could flip Texas to a blue state—an effort which has not succeeded since Jimmy Carter won the state in 1976. In The Atlantic, Ron Brownstein looks at this phenomenon and the changing voting patterns in Texas. "The significant Republican advantage outside of major cities has so far proved decisive in state elections. But the explosive gains for Democrats inside the metropolitan areas—driven by the twin forces exerting influence in other areas of the country, growing diversity and improved performance among college-educated white voters—have put the party within range for the first time in years." PRRI data has consistently shown that the expanding metropolitan areas are influencing state-wide trends. In a recent survey of 3,000 Texans, PRRI found that the Lone Star State had begun to embrace LGBT nondiscrimination protections. Nearly six in ten (57%) Texans oppose allowing a small business owner to refuse to serve LGBT people based on their religious beliefs. Support for these protections are highest in Austin/Round Rock, where 78% of residents favor laws that would protect the LGBT community.
Preserving the History of Brooklyn's Muslim Community
Over the past year, historians at the Brooklyn Historical Society have traveled across the borough, recording oral histories from Muslim residents. Prior to their inclusion in the organization's archives, there was little trace of the Muslim impact on Brooklyn. A 2016 PRRI survey of the five boroughs shows that just 4% of Brooklynites are Muslim. A recent report in The New York Times chronicles the journey of historians looking to preserve the Muslim impact on Brooklyn. "Before this project if you had come to the Brooklyn Historical Society to do research about Muslims or any topic related to Muslims, you basically would have found next to nothing," Deborah Schwartz, the organization's president, tells the NYT. Fifty-four oral histories were collected for the project, totaling over 100 hours of audio.
Data Shows Link Between Support for Abortion Legality and Personal Experience
Recent PRRI data indicates that there is a strong correlation between support for abortion legality and either knowing someone who has, or having a first hand experience with abortion."In the survey, just under half (49%) of Americans report that they themselves have had an abortion or know someone who has (or both)," writes PRRI's Molly Igoe. PRRI data shows that 75% of Americans who have had an abortion believe it should be legal in all or most cases. Six in ten (60%) Americans who know someone who has had an abortion agree. Nearly half (46%) of Americans who do not know someone who has had an abortion believe that abortions should be illegal. Data from the survey is based on 40,000 interviews with Americans across all 50 states. The survey shows that a majority (54%) of Americans believe that abortion should be legal in all (23%) or most (31%) cases, while four in ten (40%) believe that abortion should be illegal in most (25%) or all (15%) cases.
Clergy Members are as Politically Divided as their Congregants
With voter registration data at their side, two researchers analyzed the voting records of nearly 180,000 members of clergy. Eitan Hersh and Gabrielle Malina tried to match each priest with the political party their voter registration records were affiliated with. For some, this was easier said than done. When available, data shows that pastors of Christian denominations are more politically split than their congregations. "It's a reflection of the ongoing sorting we have in American life," professor Mark Chaves of Duke University tells The New York Times. "Why would we think that religion is immune to that?" Among the different religions, researchers found that Catholic priests were uniquely split between political affiliations. "Catholics in states like Kansas, South Dakota and Oklahoma are more Republican, while those in Massachusetts, Rhode Island and Maryland are more Democratic," the NYT notes. PRRI data from 2018 indicates that many members of the clergy are unwilling to let their politics shine through their religious services. Among those who attend religious services at least once or twice a month, only about four in ten say that their clergy speaks out about the issue of abortion (45%) or the issue of homosexuality (42%). Even fewer (32%) say that their clergy speaks out about the issue of immigration.