Teachers Go On Strike in Chicago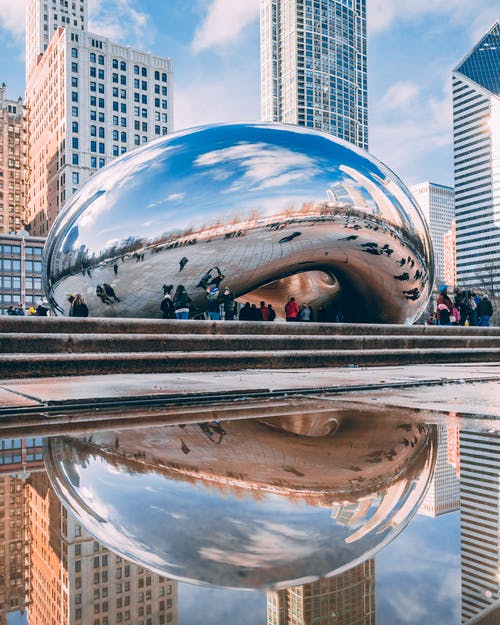 Teachers Go On Strike in Chicago
Chicago Public Schools teachers hit the picket lines today following months of failed negotiations for a new contract with the city. Mayor Lori Lightfoot said she was "disappointed" with the Chicago Teachers Union to go on strike, which led to the first open-ended walkout for the first time in seven years. "We will remain at the table," Lightfoot said. "We hope CTU will as well. I hope this work stoppage will end soon." Nearly 7,000 support staff, including custodians and security, announced plans to join about 25,000 teachers on the picket line. Schools across Chicago were canceled on Thursday, impacting nearly 300,000 students and families. "We've tried despite that to work through as many issues as possible to meet them on as many of their demands as we responsibly could," Lightfoot added, noting that the teachers demands would cost the city $2.5 billion. Among the teachers union's demands is a 15% pay increase over a three year period. The city then countered with a 16% increase over five years, which was denied. In 2018, PRRI's research department examined public opinion on funding education for public schools. "Americans broadly recognize inadequate funding for public education needs addressing, although they are less united about whether school quality is an issue. In 2015, more than half (51%) of all Americans say lack of funding for public schools is a major problem in U.S. communities, while one-third (33%) say it is a minor problem and 15% say it is not a problem at all."
PRRI Data Shows Americans Think the Country is Better Off With More Women in Office
During the recent Democratic presidential debate in Westerville, Ohio, history was made as four women participated in the debate. Prior to the Ohio debate, no more than two women had competed for their party's presidential primary. In a recent Spotlight Analysis, PRRI's Molly Igoe takes a deeper look at how Americans feel about more female candidates vying for political office. PRRI data from 2018 shows that a majority of Americans (60%) believe that the country would be better off with more women holding public office. "Most notably, there is an almost 50-point partisan divide between Democrats and Republicans in their attitudes about the benefits of increased representation of women in political office," Igoe writes. "An overwhelming majority of Democrats (80%) agree that the country would benefit from having more women in political office, while only 31% of Republicans say the same. A majority of Republicans (53%) don't believe that the country would benefit from more female representation," she continues. According to Igoe, "Democrats are much more likely than Republicans to say they would prefer a female candidate (27% vs. 6%)."
East Lansing Officials Challenge Law Regarding Teachers, Students and Abortion Advice
School board officials in East Lansing, Michigan recently voted 6-0 against adopting a state law that would punish school officials who assist a student in obtaining an abortion. According to local officials, the language in the law is too vague. "Schools are in the business of education," school board President Erin Graham says. "It ties appropriations to the passage of a local board policy restricting speech about a legal medical procedure. To my knowledge, nowhere else in statute are state appropriations for schools tied to speech about a legal medical procedure." By rejecting to adopt the state policy, the district leaves itself open to up to $250,000 in fines. Graham says that protecting the district's students health is the main priority. Board member Kathleen Edsall questioned the ethics of the law in a statement to the Lansing State Journal. "What if the legislature required all teachers to carry guns?" Edsall says. "Where does local control end and state control begin in regards to these issues?"PRRI data shows that a majority of Michigan residents (56%) believe that abortion should be legal in all or most cases. 
PRRI Founding Board Member Releases New Book On Faith in Public Life 
Founding PRRI Board Member Melissa Rogers has a new book out that looks at the role of religion in public discourse. According to a statement accompanying the text, "Faith in American Public Life…explores the role of religion in the public square and focuses on principles that define the relationship between government and religion." In a review of the book, Jeffrey Haggray, the Executive Director of the American Baptist Home Mission Societies, praises Rogers for her ability to analyze the challenges that have long-faced religious liberty arguments in public life. "Rogers writes as a legal scholar with a sophisticated understanding of First Amendment protections for religious freedom; an educator with a keen ability to make complex legal opinions accessible to eager learners; a religious liberty lawyer with years of advocacy experience; and with the charisma of a visionary leader who served in the White House actively seeking opportunities for progressive collaboration between our federal government and people of faith," Haggray says. Rogers' text can be purchased here.