Supporting Abortion Rights Is a Litmus Test for More Democratic Voters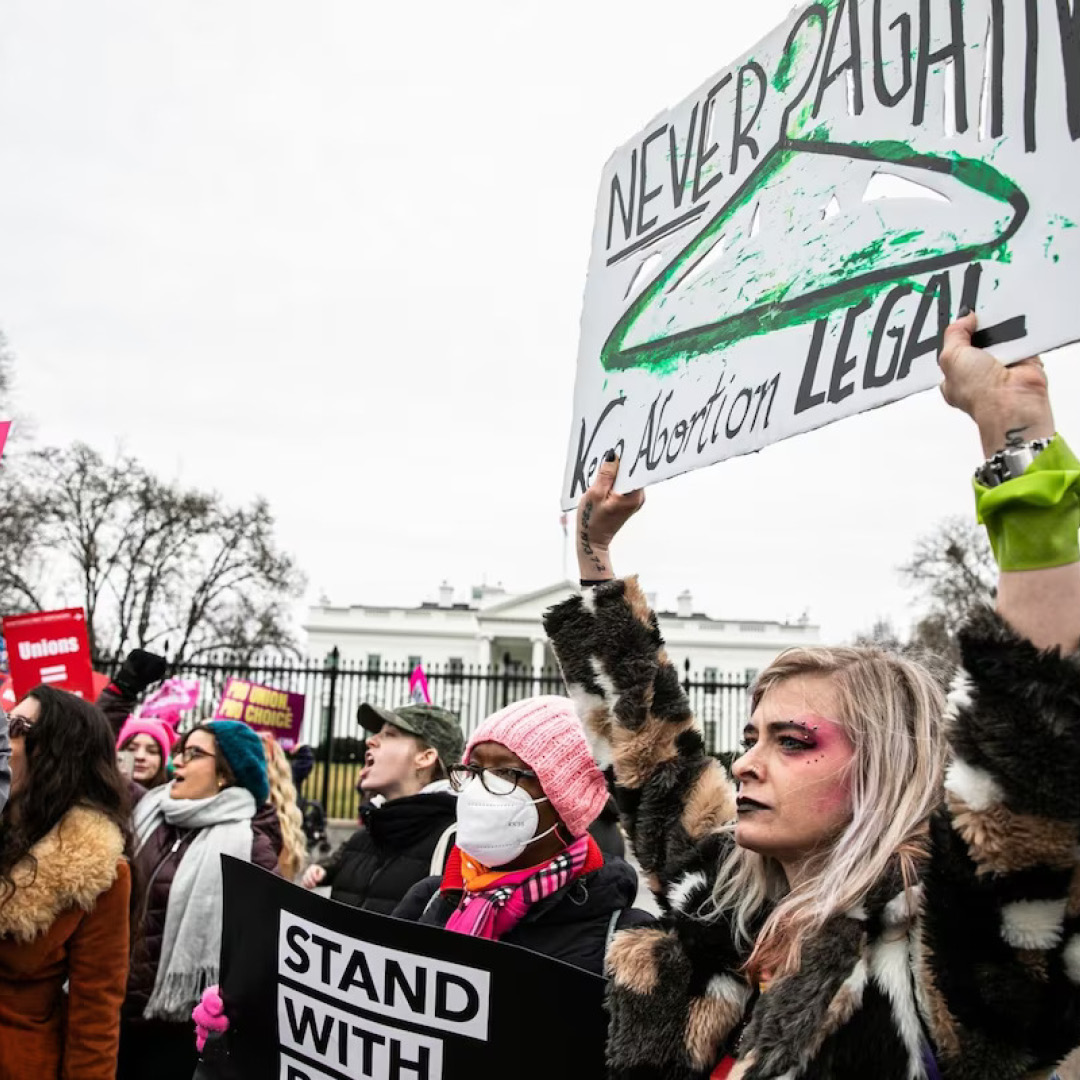 Supporting Abortion Rights Is a Litmus Test for More Democratic Voters
Our new 50-state abortion survey findings were the lede in the Washington Post's newsletter on healthcare policy, The Health 202. Rachel Roubein reports that abortion rights are increasingly driving the decisions of those who vote for Democrats. Approximately 34% of Democrats say they will only support a candidate who believes most or all abortions should be legal, up from 17% in 2020. However, the reverse has happened among Republicans who oppose abortion – a significantly higher number of Republicans (42%) said they'd only back a candidate who shared this view in 2020 compared with the 30% who say so in 2022. Roubein writes, "The results underscore how motivating the issue has become to Democratic voters since the Supreme Court overturned the constitutional right to an abortion […] the party is hoping to sustain that public backlash through 2024." She also notes that on the issue of abortion legality overall, nearly 9 in 10 Democrats want abortion to be legal in most or all cases, while 63% of Republicans say it should be illegal in most or all cases.
---
Even Religious Americans Favor Abortion Rights Post-Dobbs
Philip Elliot for TIME reports roughly that two-thirds of all Americans say abortion should be legal in most or all cases, up from 55% who agreed with that statement in 2010 to 65% last year, according to PRRI surveys of tens of thousands of people. Opposition to legal abortion in most or all cases has declined significantly over the last decade or so, from 42% in 2010 to 34% now, and total bans have also declined in support from 15% in 2010 to 9% now. Elliot also highlights that not all people of faith, including American Christians, oppose abortion: "For decades, it was widely accepted that Christians were the main driver behind the anti-abortion rights movement, and there were plenty of reasons to posit that. But PRRI's new survey says white evangelical Protestants, Jehovah's Witnesses, Latter-day Saints, and Hispanic Protestants are the lone blocs who don't have majority support for abortion rights."
---
Americans Were Becoming More Supportive of Abortion Years Before Dobbs
Americans have become more supportive of abortion rights over time, and it's not necessarily tied to the Supreme Court case last summer that overturned federal abortion rights, Jasmine Mithani and Barbara Rodriguez for 19th News report. They note that support for abortion rights has increased particularly among Democrats, with 71% supporting abortion's legality in all or most cases in 2010 and 86% saying it should be legal in all or most cases in 2022. Republican support for abortion rights has stayed relatively stable during that time. However, they note that support among Republicans for complete abortion bans has declined in the past decade, from 22% in 2020 to 14% in 2022. While there is little very support for abortion bans nationally, even among Republicans, abortion opponents within the GOP, who are often far more religious than other Americans, are the ones driving policy in conservative states. As  Melissa Deckman, Ph.D., CEO of PRRI, notes "Most Americans don't think we should ban abortion, but yet, we're in a situation where state legislatures have done that very thing."
---
Abortion Rights Support Remains a Major Challenge for the GOP
At NBC News, Chuck Todd, Mark Murray, Ben Kamisar, Bridget Bowman and Alexandra Marquez, argue that the "unmistakable conclusion" from PRRI's American Values Atlas survey on abortion is that "[a]bortion has become an even bigger political problem for the Republican Party after Roe's downfall." They consider the role that abortion will play in the 2024 presidential election, citing high levels of support for abortion legality in important presidential battleground states, including Arizona (where 62% say it should be legal in all or most cases), Georgia (57%), Michigan (66%), Nevada (80%), Pennsylvania (61%) and Wisconson (64%). Noting that the Dobbs decision contributed to the underperformance of the Republican Party in 2022, the authors state, "We can't remember another political issue where one party has been so far removed from the rest of the country — and has done little to nothing to fix it ahead of the upcoming presidential election."
---
What's Buzzing?
Read PRRI's full report "Abortion Attitudes in a Post-Roe World: Findings From the 50-State 2022 American Values Atlas" here.