States Moving to Suppress College Vote?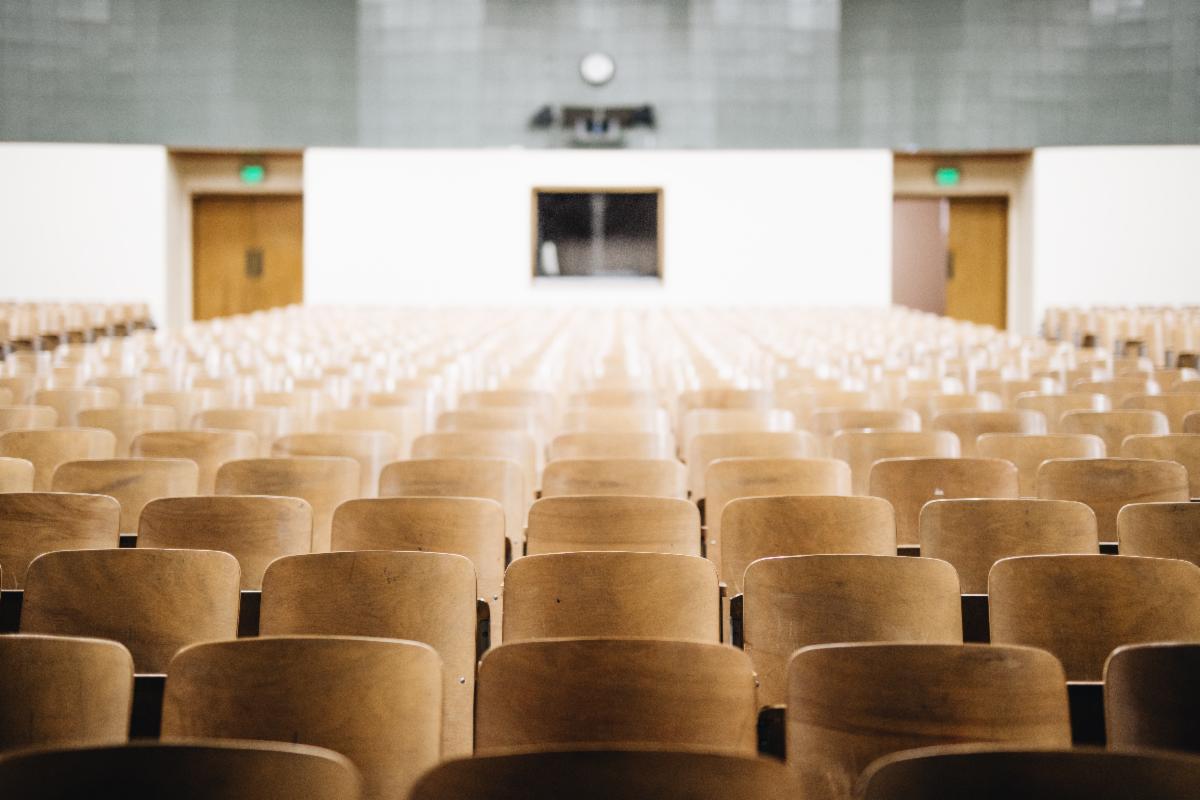 States Moving to Suppress College Vote?
Michael Wines in The New York Times examines the Texas Legislature's move to shutter polling places in the state, including many polling sites near college campuses, including Austin Community College. "The story at Austin Community College is but one example of a political drama playing out nationwide: After decades of treating elections as an afterthought, college students have begun voting in force," Wines writes. The writer cites data from Tufts University's Institute for Democracy & Higher Education, which reported that the 2018 midterms doubled the rate of student voting from the 2014 midterms. According to the author, because most of these students vote Democratic, Republican-led states like Texas, New Hampshire, and Indiana are pushing to restrict voting access for college students by creating barriers like proof of residence and new photo ID laws. According to a 2018 PRRI survey, when considering whether voter disenfranchisement or voter fraud is the more pressing problem, Americans are roughly divided. More than six in ten (62%) Democrats say voter disenfranchisement is the bigger problem, while more than two-thirds (68%) of Republicans point to voter fraud as the greater concern.
The Importance of the Hispanic Evangelical Vote in 2020
While campaigns and political parties have historically focused on courting Hispanic Catholics, they do not represent a majority of Hispanics anymore, and the share of Hispanic Protestants has stabilized. This could make the Hispanic Protestant vote a game changer in 2020, opines Jack Jenkins in Religion News Service. Jenkins cites Rev. Gabriel Salguero, president of the National Latino Evangelical Coalition, who answered what it would take to court the Hispanic evangelical vote. "We're pro-life. We want criminal justice reform. We want educational equity. We want a healthy economy," he told Religion News Service this week, noting that members of this faith group also feel strongly about immigration and foreign policy. "Because we're not one-issue voters, people think if they come to us with talking points they're gonna get us — no." Jenkins also cites PRRI data, pointing to both the number of Hispanic Protestants within the broader American electorate, as well as their ideological profile. "Equally important as the group's sheer size, which is slightly less than 4% of the total U.S. population according to the Public Religion Research Institute, is how those within it tend to fall outside traditional partisan boundaries in surveys, expressing support for policies popular among both conservatives and liberals alike. Unlike white evangelicals, research shows that roughly 41% of Hispanic evangelical Protestants voted for Donald Trump in 2016."
Do Democrats Need to Get More Religious in 2020?
According to Sarah Jones in New York Magazine's Intelligencer, it may not matter if Democrats invoke more religious references or ideas during their presidential campaigns. Jones responds to a recent piece by Frank Bruni of The New York Times that noted a scant number of religious references during the last Democratic debate. Jones notes that former President Barack Obama expressed his devout Christianity as both a candidate and president but was often still criticized by the religious right. Jones believes that if a candidate is religious, they should talk about it, but not at the expense of placating for votes. "Religious candidates ought to discuss their faith for its own sake, not because they think it will win them a handful of votes in the Midwest. But they should still mind certain dangers. This year's primary field may be the most religiously diverse in the party's history: Bernie Sanders is Jewish, Tulsi Gabbard is Hindu, and Marianne Williamson adheres to a home brew of New Age spirituality. But most candidates are still Christian. More God talk, in this case, quite specifically means more talk of the Christian God, and while that's great news for Christians, it's not as helpful to anyone else," she writes. Data from PRRI's 2019 American Values Survey shows that President Trump still has a hold on white evangelical Protestants with 77% saying they approve of Trump. 
Meet the Nationals' Priest Praying for a World Series VictoryA recent piece in The Washington Post highlights the work of Monsignor Stephen Rossetti, a priest with a background in psychology who has been with the Washington Nationals for the last ten years. The Nationals are currently in the midst of a World Series run against the Houston Astros. Rossetti acts as both a mentor and a spiritual sounding board for the players. He tells Michelle Boorstein that when he can, he avoids talking about baseball. "I try not to preach too much baseball. They don't need another player; they need the Good News. They need a priest. They don't need another fan," he says. Boorstein writes of different examples, big and small, where players turned to faith with Rossetti's help. One such player is Aaron Barrett, a Nationals relief pitcher who spent three seasons out of the major leagues recovering from an injury. According to Rossetti, when Barrett injured himself, the priest offered advice about not placing blame on God. Throughout his travels with the team, Rossetti tries to be a reassuring presence. "The pressure is already on. No one needs to kick them. Someone like me needs to say: 'No matter what you do, God loves you. I hope you win, but even if you lose, as far as I'm concerned these guys are winners.'" PRRI data shows that more than one-quarter (28%) of sports fans have prayed to God for their team to win.