South Dakota Senate Becomes First Chamber To Pass Anti-Trans Legislation in 2022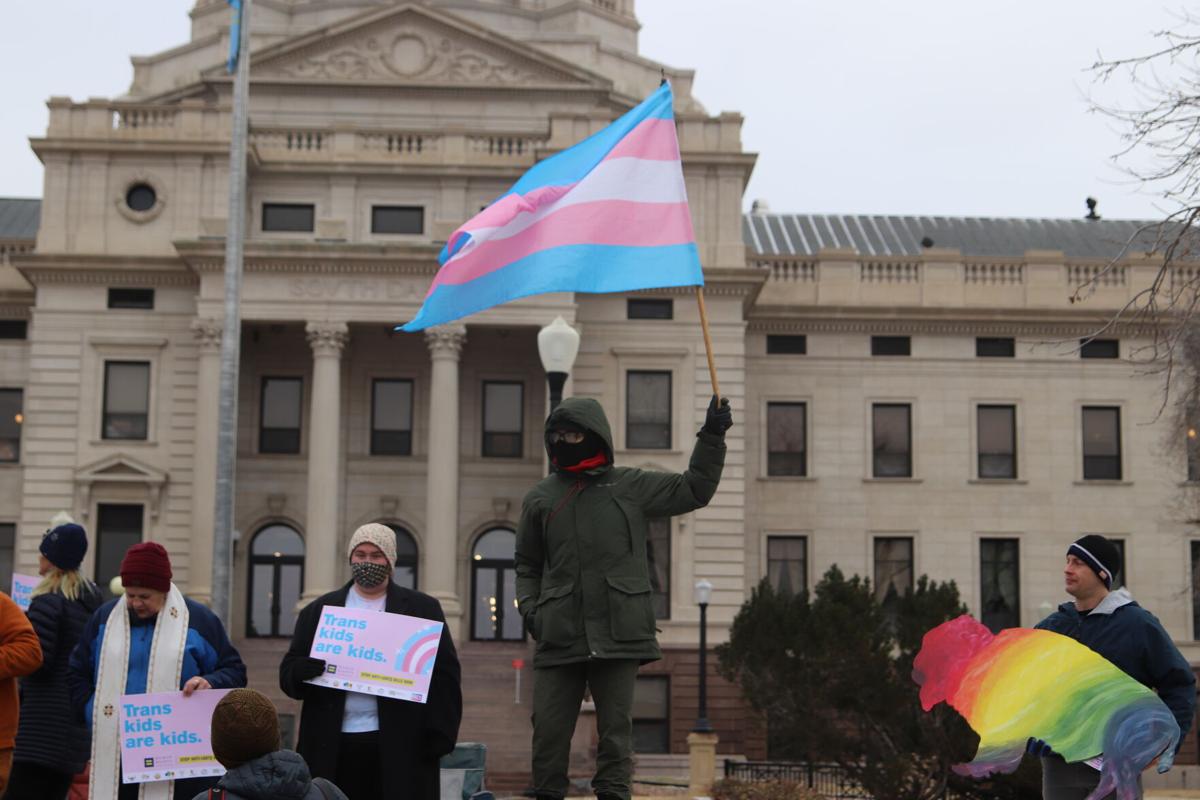 South Dakota Senate Becomes First Chamber To Pass Anti-Trans Legislation in 2022
South Dakota's Capital Journal reported on rallies around the state last weekend to oppose Senate Bill 46, which would require participants in women's sports at state-accredited schools and institutions of higher learning to be "female athletes, based on their biological sex." The bill passed Wednesday on a vote of 26-7, making the South Dakota Senate the first legislative chamber in the nation to pass an anti-transgender measure in 2022. The state's House has a pending "bathroom bill" in its 2022 session that would limit access to multi-person restrooms in public schools based on an individual's sex at birth. The American Civil Liberties Union, which tracks state legislation affecting LGBTQ rights, notes that 2021 set a record for the number of anti-LGBTQ bills that passed during legislative sessions, with more than 100 laws proposed in 35 states; the majority of those targeted transgender youth. PRRI data from October 2021 found 82% of Americans favoring laws that protect LGBTQ people from discrimination in jobs, public accommodations, and housing, with majorities of Republicans (67%), independents (85%), and Democrats (92%) in support of nondiscrimination protections for LGBTQ Americans.
---
DirecTV To Drop One America News Network
Matthew S. Schwartz for NPR recently detailed DirectTV's unexpected decision to drop the far right-wing cable station One America News. The station garnered popularity in conjunction with Donald Trump's presidency and is well known for its adherence to Trump, supporting him against more than $3 billion in lawsuits from voting tech companies. DirecTV ultimately justified the split due to a need to appeal to a broad base of customers. NPR quoted John Bergmayer, legal director of the nonprofit advocacy group Public Knowledge, who stated, "OAN's support for the 'Big Lie' that the 2020 election was stolen and the fact that it's consistently giving airtime to conspiracy theories and misinformation on COVID-19, moves it from a participant in the marketplace of ideas to a peddler of toxic lies." PRRI data from October 2021 found that Republicans who most trust Fox News (82%) and essentially universal among those who most trust far-right news like Newsmax and OAN (97%) believe the election was stolen from Trump. Less than half of Republicans who most trust mainstream news agree (44%).
---
As Some Churches Push Vaccines, Others Sow Misinformation, Doubt
Oklahoma, with one of the country's largest per-capita populations of evangelical Protestants, also has one of the lowest vaccination rates. Writing for Oklahoma Watch, a public-interest journalism group, state government reporter Trevor Brown looks at how the actions—or the absence of action—taken by the state's religious leaders could "determine the trajectory of the virus." In the piece, PRRI Research Director Natalie Jackson noted that the trends in Oklahoma mirror other parts of the nation. "There are some religious leaders out there saying vaccination is a good thing, but there's also that very loud minority saying don't do it, and the real big sector that is just not addressing it at all," she said. PRRI's September 2021 report on county-level vaccination rates found a strong link between the urban-rural divide and vaccination rates, with rural areas having lower vaccination rates. The study also determined that counties with more religious diversity, a greater share of white Catholics, or more religiously unaffiliated Americans have seen higher vaccination rates. Brown with Oklahoma Watch cites multiple examples of religious and political leaders alike openly discrediting vaccination, from one pastor who said vaccine mandates violate the Nuremberg Code, to Oklahoma Gov. Stitt declaring a day of prayer and fasting in response to the pandemic in December 2020. Additionally, Oklahoma Watch reports the state has sued the Biden Administration five times in an attempt to block various vaccine mandates, with Republicans in the state house backing a special session to try and prevent private business mandates.