Sharp Drop in Migrant Flow Across Southern Border in June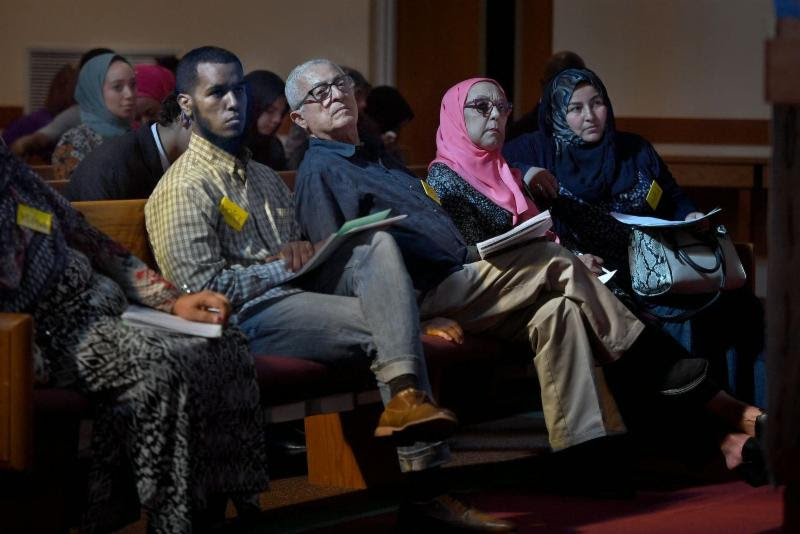 Sharp Drop in Migrant Flow Across Southern Border in June
The Department of Homeland Security recently announced that 104,000 migrants were taken into custody, a 28% drop from May, reports John Burnett and Joel Rose in NPR. While levels of migration are known to drop off a bit in the warmer months, the overall number of apprehensions that have taken place in the first 6 months of 2019 are 140% higher than they were last year. Because of this, detention centers have been found to have overcrowded and unsanitary conditions. The June decline may also be due to Mexico's deployment of its National Guard to secure its borders, as well as the expansion of its Remain in Mexico program, which requires asylum seekers to wait in Mexico for their day in court. Immigration activists say that this has led to thousands being stranded in dangerous border cities. PRRI's 2018 American Values Survey finds that a slim majority (51%) of Americans favor passing a law that places stricter limits on the number of legal immigrants coming to the U.S., while nearly as many (47%) oppose such a law. There are stark differences in attitudes among partisans. Nearly eight in ten (78%) Republicans favor stricter limits on the number of legal immigrants coming to the U.S. By contrast, only about one-third (36%) of Democrats hold this view.
Sexual Harassment Allegation Reaches Famous Progressive Church
A year ago, Rev. Amy K. Butler, pastor of Manhattan's Riverside Church, went public about sexually suggestive emails and text messages she had been receiving from a member of the church's governing council. This month it was announced that Butler, who was hired as senior pastor at the church in 2014, would not have her contract renewed—officially ending her term there. The move raised eyebrows in the church as some accused the activist-oriented church of hypocrisy. The New York Times reports that the rancor over the decision "reflected the tension between veteran members and a new wave of activism-oriented congregants drawn in by Dr. Butler." While critics are arguing that sexism played a part in the church's decision, church proponents argue that the governing council took issue with some administrative decisions as well as spending priorities. According to PRRI's American Values Survey, more than six in ten (62%) Americans say that churches and places of worship are not responding well to issues of sexual harassment and assault. Among young people (18-29), 67% say that churches are not handling these issues well while 52% of seniors (65+) agree.

Trump Administration Attempts to Redefine Human Rights
On Monday, a new organizational body was announced called the Commission on Unalienable Rights. Promulgated by Secretary of State Mike Pompeo, the commission seeks to commence "a review of the role of human rights in American foreign policy." The cabinet executive took to the Wall Street Journal to expound on the potential legal framework, calling for a distinction between traditional unalienable rights and what he calls "ad hoc rights." Pompeo appears to be attempting to advance religious freedom as the core principle of human rights as well as who is human, reframing what has commonly been understood on the international stage. Masha Gessen at The New Yorker says the conclusions that the commission may reach seem predetermined by its membership. "Most of the commissioners appear to believe that embryos are human. Many of them also appear to subscribe to the Trump Administration's general position that trans people do not exist," she points out. Gessen also looks at its potential impact. "The subsequent reframing of human rights could change the work of international bodies—and the lives of millions of vulnerable people—for a long time to come."
American Heretics: The Politics of the Gospel 
On July 12 at Village East Cinema in New York City, the film "American Heretics: The Politics of the Gospel" will be playing in theaters for a week. The documentary seeks to challenge what we think we know about the Christian heartland by offering a rare and personal glimpse into the contentious and often misunderstood history of religion, race, and politics in America. The film features a number of voices on the subject, including Robert P. Jones.