Sen. Kamala Harris Drops Out of Presidential Race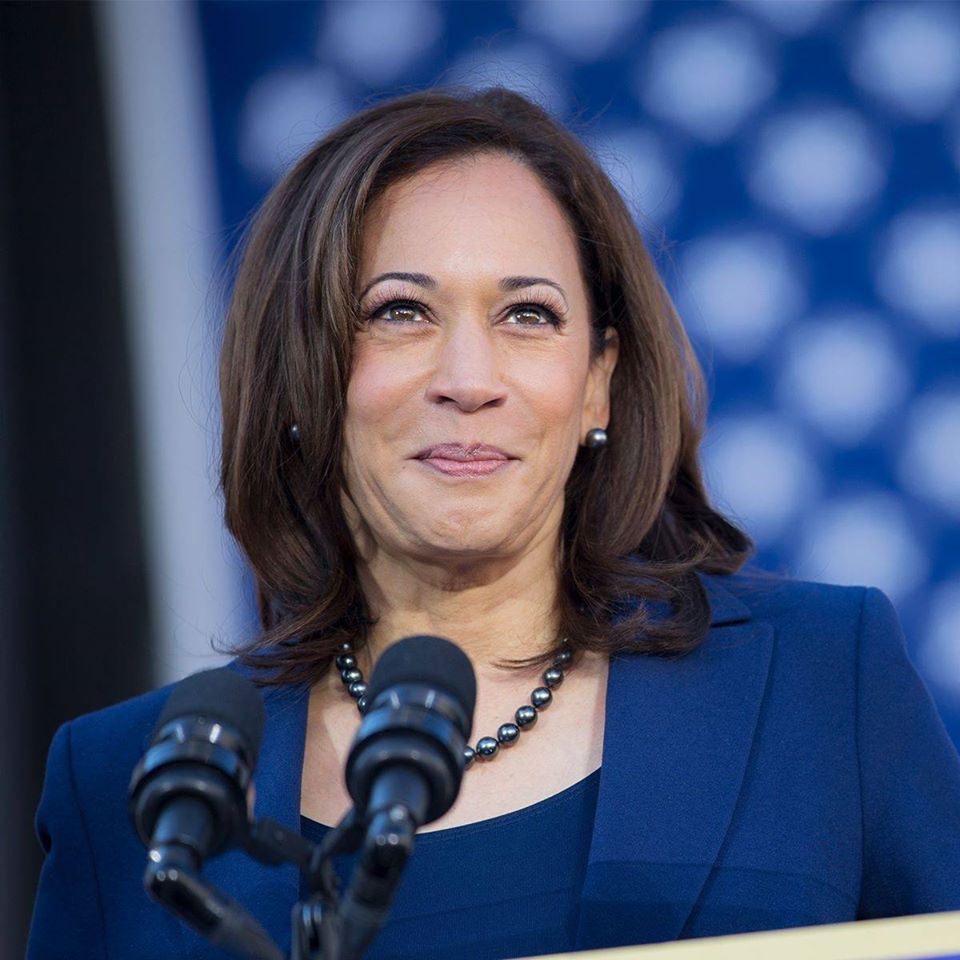 Sen. Kamala Harris Drops Out of Presidential Race
Following the Tuesday departure of Sen. Kamala Harris (D-CA) from the 2020 presidential race, there are now zero nonwhite candidates participating in the next Democratic debate. Despite qualifying for the next debate in December (the only nonwhite candidate to do so) in Los Angeles, Harris cited a lack of funding as a factor in her decision. "My campaign for president simply doesn't have the financial resources we need to continue," Ms. Harris wrote. "But I want to be clear with you: I am still very much in this fight." Sen. Cory Booker (D-NJ), himself a presidential candidate, commented on the situation on Tuesday. "I'm a little angry, I have to say, that we started with one of the most diverse fields in our history, giving people pride," Booker said. "And it's a damn shame now that the only African American woman in this race, who has been speaking to issues that need to be brought up, is now no longer in it." PRRI polling shows that 44% of Americans believe that electing more racial and ethnic minorities would be better for the country. There are striking partisan differences on this issue. Democrats are more likely than Republicans to say that electing more racial and ethnic minorities would make things in the country better (61% vs. 22%).
Substitute Teacher Fired After Berating Child of Gay Parents
A Utah elementary school substitute teacher has been fired after going on a 10-minute tirade about same-sex marriage in front of her students. Among those in her classroom was the child of "Dancing With the Stars" alumnus Louis van Amstel. According to the students, the teacher asked students what they were thankful for during a class the week before Thanksgiving. When van Amstel's son said that he was thankful for his two dads adopting him, the teacher criticized the boy and asked why he would be thankful for such a thing. According to Kelly Services, the staffing company who employed the teacher, she has been fired. "We are concerned about any reports of inappropriate behavior and take these matters very seriously," the staffing company said in a statement. "We conduct business based on the highest standards of integrity, quality, and professional excellence. We're looking into this situation." PRRI data from 2014 indicates that more than two-thirds (68%) of Americans believe gay and lesbian couples can be as good as heterosexual couples as parents, while less than 3 in 10 (28%) Americans disagree.
Fox News Guest Argues Millennials Are Attracted to Socialism
In a recent segment of Fox & Friends, co-host Ainsley Earhardt and conservative author Carol Roth discuss why socialism is resonating more with millennials in response to a tweet from actor Mark Ruffalo. Ruffalo tweeted on Sunday, "It's time for an economic revolution. Capitalism today is failing us, killing us, and robbing from our children's future." Roth and Earhardt criticized Ruffalo for being a hypocrite, arguing that capitalism has benefited him as a millionaire. Roth added that millennials "have it so good that they don't even understand history," and how socialism is attractive to millennials because "everything is on demand, they don't have to worry about their needs so they focus on their wants." PRRI data shows that interpretations of capitalism vary widely by age, with 60% of younger Americans (ages 18-29) saying that capitalism is a system that places the interests of businesses over the middle class, compared with 37% of Americans ages 65 and older who agree with this. A 2018 PRRI survey finds that 71% of seniors (65 and older) say that believing capitalism is the best economic system is important for being truly American, while only 47% of young Americans (18-29) say the same.
How Artificial Intelligence is Changing Religious Experiences
In a new piece for Slate, columnist Ruth Graham responds to Andrew D. Hudson's short story "A Priest, a Rabbi, and a Robot Walk Into a Bar." The story follows David, a rabbinical school dropout, and Mark, a onetime future priest, who form Decen.cy, a company which helps train chatbots to be more well-behaved. Frank Teller, a Texas megachurch pastor, approaches them to design a custom A.I. that incorporates conservative evangelical language and priorities, saying "we need A.I.s that share our values." Graham compares this story to the reality that many religious conservatives are grappling with as technology continues to "buttress or erode religious values." Recently, the Southern Baptist Convention published a statement on artificial intelligence urging the technology to be designed and used to treat all humans with dignity, but they cautioned against using it for sexual pleasure and waging war without human involvement. At the same time, Graham also demonstrates the many ways that religious communities have embraced this technology—from eRosary bracelets sold by the Vatican, to Bible apps and an Alexa "skill" that reads prayers. To that end, Graham wonders how artificial intelligence will continue to shift and change "our" religious values, and whose values they really are.