Self-Congratulations Beat Empathy for the Nation in Analysis of President Trump's Coronavirus Remarks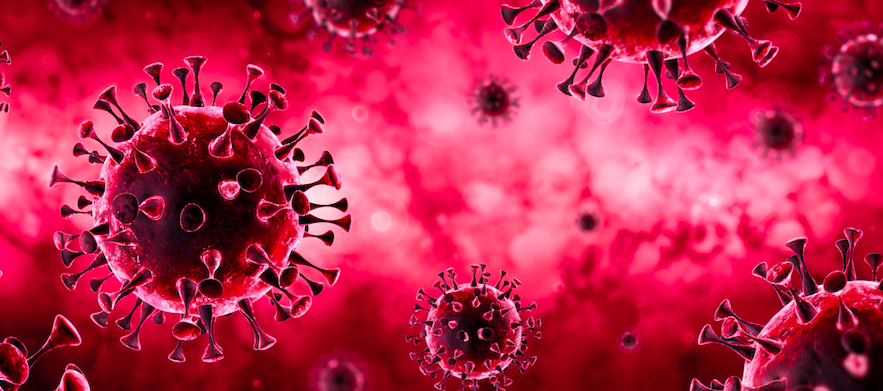 Self-Congratulations Beat Empathy for the Nation in Analysis of President Trump's Coronavirus Remarks
A recent analysis in The New York Times looks at all of President Donald Trump's public statements about the coronavirus. Three Times journalists looked at comments made during Trump's daily briefings on the coronavirus pandemic, as well as comments from interviews, tweet storms, and other mediums of public record. "By far the most recurring utterances from Mr. Trump in the briefings are self-congratulations, roughly 600 of them, which are often predicated on exaggerations and falsehoods. He does credit others (more than 360 times) for their work, but he also blames others (more than 110 times) for inadequacies in the state and federal response. Mr. Trump's attempts to display empathy or appeal to national unity (about 160 instances) amount to only a quarter of the number of times he complimented himself or a top member of his team," the Times reports. The report comes during a month where Trump exhibited historically high favorability marks for his presidency. PRRI data shows that nearly half (49%) of Americans say they hold favorable views of Trump, including 24% who say they have very favorable views. A similar 46% say they hold unfavorable views of the president.
RuPaul's Drag Race' Sparks Conversation on Islam and Homosexuality
Actor Jeff Goldblum's recent appearance on RuPaul's Drag Race, led to some controversy after Goldblum asked a Muslim contestant about how the religion viewed homosexuality. "Is there something in this religion that is anti-homosexuality and anti-woman? Does that complicate the issue? I'm just raising it and thinking out loud and maybe being stupid," Goldblum asked model Jackie Cox. Cox appeared clad in a red, white, and blue outfit that featured a red caftan and blue hijab decorated with 50 stars to represent the episode's "Stars and Stripes Forever" theme. "Goldblum's commentary was quickly criticized on social media, with users noting Islam is not alone in being a religion that that has historically discriminated against women and the LGBTQ community. Several users also noted that Thursday evening marked the start of Ramadan, a holy month of fasting for the religion," reports The Hollywood Reporter. Cox admitted through tears that she has her "own misgivings about the way LGBT people are treated in the Middle East." PRRI data shows that 10% of Muslims identify as LGBT.
Fox News Viewers Outpace the Nation with Usage of the Phrase 'Chinese Virus'
In a recent PRRI Spotlight Analysis, Douglas Barclay looks at recent data that shows more than one-quarter (27%) of Fox News viewers using the term "Chinese virus." "Data shows that though the vast majority of Americans (86%) say the most accurate way to refer to the virus is 'Coronavirus,' 11% of Americans say 'Chinese virus' is more accurate. Some groups — such as Republicans (20%) and Catholics (20%),— are more likely than others to say 'Chinese virus.' More than one in four (27%) of those that most trust Fox News say that the phrase is most accurate, including 30% of Republicans who most trust Fox News. Only 5% of Americans who trust CNN the most and 7% who most trust MSNBC agree with that sentiment," Barclay writes. Fox News has received criticism over the last two months with how they have covered the spread of the coronavirus and the news that surrounds it. In March, prior to President Trump's announcement that he would stop using the phrase, Fox News hosts came to his defense. "When they say the U.S. military were the ones that planted the virus in Wuhan and we are going to withhold drugs from the United States during the pandemic, that's just crazy and the fact that the president calls it the Chinese virus, he just wants to make sure that there is a little bit of accountability and truth to what happened," Jesse Waters said. That same day, Trump was photographed holding notes in which he had replaced the word "coronavirus" with "Chinese virus."
Land O'Lakes Ditches Native American Woman Logo
In February, dairy company Land O'Lakes quietly removed a Native American woman from the company's iconic logo. The new packaging features an updated image of a lake surrounded by a forest of trees. According to CNN, "the new packaging was launched ahead of the company's 100th anniversary next year. And the company says it's shifting the focus of the packaging to farmers which is borne out by the words 'Farmer Owned' in large text on one side." A statement from February announcing the change did not mention the implications of such depictions of Native Americans, but company president Beth Ford said that the packaging needed to better reflect the foundation of the product. "As Land O'Lakes looks toward our 100th anniversary, we've recognized we need packaging that reflects the foundation and heart of our company culture — and nothing does that better than our farmer-owners whose milk is used to produce Land O'Lakes' dairy products." Kevin Allis, the chief executive of the advocacy group National Congress of American Indians, said the move was a "positive sign" and that he encourages "all companies that peddle products displaying stereotypical Native 'themed' imagery to follow suit." "Americans need to learn the truth about the beauty and diversity of tribal nations, peoples and cultures today and discarding antiquated symbols like this are a step in the right direction."