Secret Planned Parenthood to Open in Illinois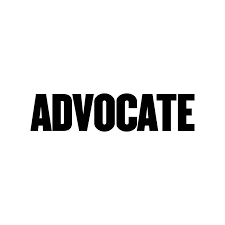 Secret Planned Parenthood to Open in Illinois
A new, 18,000 square foot Planned Parenthood facility was announced this week, more than a year after construction began in secret. The facility, located in southern Illinois, will sit less than twenty miles from the last remaining abortion clinic in Missouri. According to Colleen McNicholas, the chief medical officer of Planned Parenthood of the St. Louis Region and Southwest Missouri, construction on the facility needed to be a secret in order to allow contractors to finish their work undisturbed. "We were really intentional and thoughtful about making sure that we were able to complete this project as expeditiously as possible because we saw the writing on the wall — patients need better access, so we wanted to get it open as quickly as we could," McNicholas recent told CBS News. The Illinois facility will provide an alternative to the lone Missouri clinic, which has been mired in legal back-and-forth with the state. The Missouri state health department refused to renew the clinic's license, and a court battle has ensued to allow the clinic to continue operating. PRRI's latest data shows that Missouri residents are among the most supportive of an abortion ban. Nearly one in five (19%) Missouri residents believe that abortions should be illegal in all cases, 26% say they should be illegal in most cases. In Illinois, where the new clinic will stand, 55% of residents believe that abortions should be legal in all or most cases. 
Cain Hope Felder: 1943-2019
Cain Hope Felder, a pioneering biblical scholar and professor at the Howard University School of divinity, has died. He was 76 years old. Felder is best known for his decades of work showcasing black voices within the Old and New Testament. The Bible, according to Felder, was filled with the presence of black people, a fact often suppressed by other scholars. "Black people are not only frequently mentioned," Felder wrote, "but are also mentioned in ways that are favorable in terms of acknowledging their actual and potential role in the salvation history of Israel." Felder was on the Howard University faculty from 1981 until his retirement in 2016. He also previously taught at Princeton Theological Seminary and served as the first executive director of Black Methodists for Church Renewal, the Black caucus of the United Methodist Church. After his retirement, Felder remained a visible presence within the Howard University community. In 2016, he told Howard's student magazine that the school was a place of productivity. "I don't know if I could have been more productive as a scholar in any other place but here," Felder said. "Because, in a genuine sense, I really felt so relieved to be back in D.C., to be here at Howard."
Robert P. Jones Featured in Award-winning Religion Podcast
An episode of Interfaith Voices that features PRRI CEO and founder Robert P. Jones was recently recognized by the Religion Newswriters Association. The episode, which featured PRRI research, won the "Excellence in Radio or Podcast Religion Reporting" award this year from the Religion Newswriters Association. Jones was also joined by Emma Green of The Atlantic and others to discuss Americans' views on gender identity and other LGBT issues. During the program, Jones examined how quickly American thoughts on LGBT issues, including same-sex marriage, had changed over the last decade. "What has happened in the country is that attitudes have changed very quickly about same-sex marriage, and this whole set of questions about the nature of sexuality and the nature of gender," Jones said.
Amber Guyger Sentenced in Texas
Amber Guyger, the former Dallas police officer who shot and killed Botham Jean in his own apartment last year, while thinking it was hers, has been sentenced to 10 years in prison. Guyger was embraced by the victim's brother, Brandt Jean, and the judge preceding the trial at her sentencing hearing. In an article for Vox, Brittany Packnett wonders if the same verdict would have occurred had the jury not been exceptionally diverse, especially in Texas. "Would a whiter jury have convicted Amber Guyger of murder? I fear the answer is no. The data bears this out — white juries see white defendants as less blameworthy generally, particularly when the victim is Black — as does our cumulative lived experience as Black Americans. Our collective shock should also be an indicator: we do not expect accountability to be the rule moving forward, and thus far, we have no reason to." Throughout her trial, questions have been abound about whether Guyger would have been treated differently if she were a person of color. Per a 2017 PRRI survey, racial and ethnic divisions on the issue of police brutality are profound. More than eight in ten (83%) black Americans and nearly two-thirds (65%) of Hispanic Americans reject the idea that police officers treat black Americans and members of other minority groups the same as whites. White Americans are about evenly divided over whether the police treat minority communities the same as whites: 49% agree vs. 51% disagree.