SCOTUS Church-State Separation Cases Cause Alarm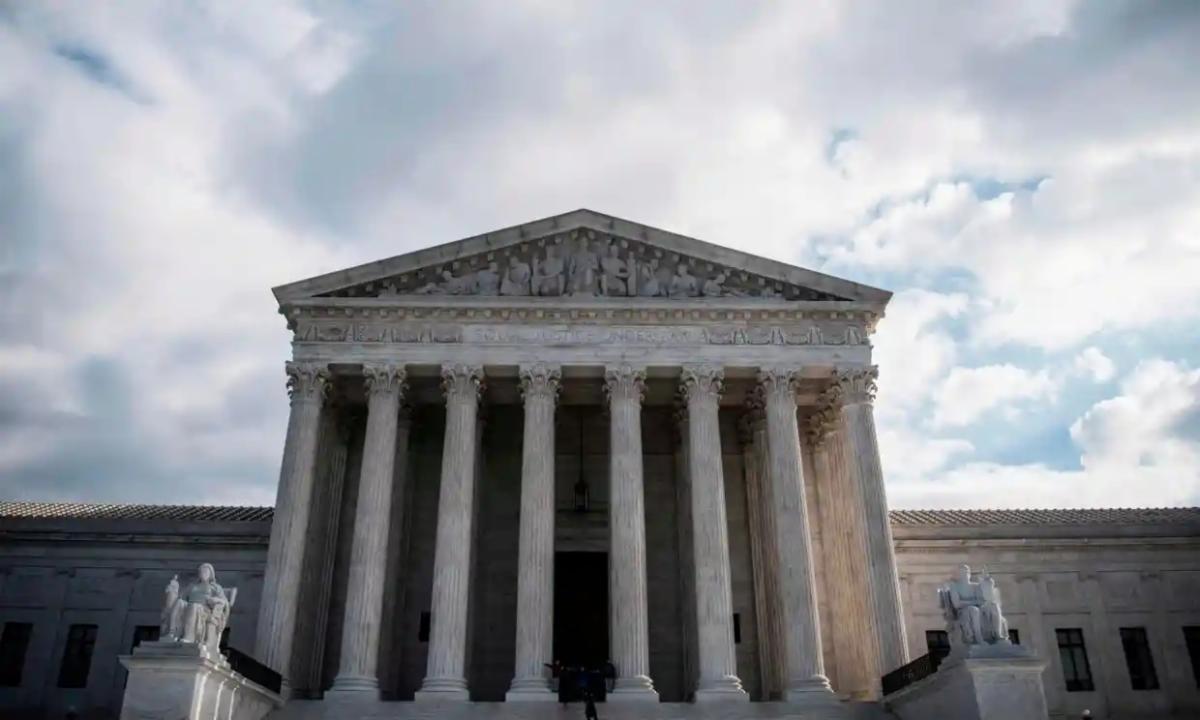 SCOTUS Church-State Separation Cases Cause Alarm
The Guardian's Washington Bureau Chief David Smith wrote about the series of recent decisions from the U.S. Supreme Court that "has raised fears that the conservative majority are forcing religion back into the U.S. political system." Smith leads with a declaration from Jeff Landry, the attorney general of Louisiana, who said in an official statement after the ruling overturning Roe v. Wade, "This is the day the Lord has made; let us rejoice in it and be glad." The current court is said to be the most pro-religious it has been since the 1950s, with critics summarizing the "string of decisions" as "[undermining] legal traditions that prevent government officials from promoting any particular faith."
Smith cited PRRI research finding that white Christians represented 54% of the American population when Barack Obama first ran for president in 2008, but make up only 45% today. Robert P. Jones, Ph.D., PRRI's president and founder, stated: "What we're seeing is a desperate power grab as the sun is setting on white Christian America." Smith also noted recent New York Times reporting that since Chief Justice John Roberts took the helm in 2005, the court has ruled in favor of religious organizations in orally argued cases 83% [now 85%] of the time. The court also has an unusually stacked Christian majority that currently includes six Catholic justices.
---
The Christian Right's 'Disproportionate Power' Before the Courts
National Public Radio's Ashley Lopez reported for Morning Edition on the "legal wins for the Christian right," including the reversal of Roe v. Wade and the protection of Christian prayer in schools, that she said will vastly polarize the country. Lopez emphasizes that former President Donald Trump put three anti-abortion-rights justices on the Supreme Court, delivering on an essential campaign promise to the Christian right. Tim Whitaker, creator of a group called The New Evangelicals, stated: "White evangelicalism rejects pluralism – completely. They see it as a spiritual battle and they are on God's side."
PRRI President and Founder Robert P. Jones, Ph.D., calls attention to the fact that during the Christian right's heyday in the 1970s and 80s, it was aligned with most of the country. "When they said things like 'We are the moral majority,' there was a kind of truth to that – even if it wasn't a demographic truth," he said. "If you look at some of the issues, for example, like same-sex marriage, most of the country agreed with them." Jones stated that today, about seven in ten Americans support same-sex marriage and about six in ten Americans say abortion should be legal. He also said he sees the Christian right beginning to part with democratic norms: "This is the most disproportionate power that the Christian right has had in my lifetime."
---
Celebrating July Fourth 'Without the Myth of White Christian Innocence'
PRRI President and Founder Robert P. Jones, Ph.D., writes in his latest #WhiteTooLong Substack column about how some Americans are approaching July Fourth with trepidation this year: "With the most recent revelations of the House select committee investigating the Jan. 6 Capitol riot still ringing in our ears, and the shocks to our judicial system by an uninhibited, ideologically driven U.S. Supreme Court still resonating, the normal rituals of Independence Day celebrations feel empty." He shares a piece written last year for Religion News Service calling on Americans to celebrate today's holiday "without the myth of white Christian innocence."
In the RNS piece, Jones notes the 15th-century roots of European colonialism within the "Doctrine of Discovery," which claimed that European civilization and Christianity were superior to all other cultures, races, and religions. "Culturally, this doctrine of white Christian supremacy continues to threaten the promise of equality and American democracy. …We saw Barack Obama, the nation's first Black president, followed by the ascension of Donald Trump, who repeatedly questioned the authenticity of Obama's Christian faith and citizenship, and who nearly six in ten Americans believed was actively encouraging white supremacist groups at the end of his term." Jones also cites an 1852 speech by abolitionist leader Frederick Douglass, who asked his mostly white audience, "What, to the American slave, is your 4th of July?" Douglass' words that day made clear that the Fourth of July "had become more of a celebration of the domination justified by the Doctrine of Discovery than the liberation imagined by the Declaration of Independence," Jones posits.