Sanford: Why I'm Running Against Trump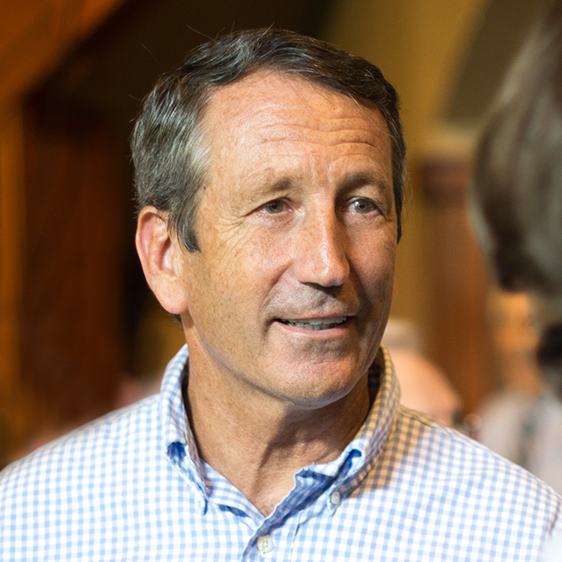 Sanford: Why I'm Running Against Trump
In a recent piece for New York Magazine, Olivia Nuzzi speaks with former South Carolina governor Mark Sanford about why he is running for the Republican nomination in the 2020 election, even though he has no designs on winning. "Mr. Appalachian Trail," or one of the "three stooges," as Trump has referred to him, explains that the Republican Party needs someone to represent their true values. "I happen to believe the Republican Party will be stronger if we have a debate about what it means to be a Republican. Right now, there's a robust debate on the Democratic side on what it means to be a Democrat and 'What are our hopes and values and dreams?' and all those sorts of things. While on the Republican side, it's simply sun, moon, and stars revolve around Donald Trump," Sanford explains. Sanford is joined by former Massachusetts governor Bill Weld and former Illinois congressman Joe Walsh as those preaching a different brand of the Republican Party. According to Nuzzi, Sanford's main focus is on lowering the national debt, and at times he seems exhausted by having to talk about Trump. "You got 20-plus Democrats, and Joe Walsh and Bill Weld as well, who will tell you all the character flaws of Trump," he explains. "I mean, I don't think that that's new news." PRRI's 2018 American Values Survey one third (33%) of Republicans said that they would prefer a different nominee in 2020 than President Trump. Support for Trump is nearly unchanged from one year earlier.
Climate Rallies Take Over Cities Across the World
A wave of demonstrations were held across the world on Friday, ahead of a U.N. summit on climate change that begins on Monday. In New York City, students were excused from school for the day to attend local rallies. Greta Thunberg, the 16-year-old Swedish activist leading the youth climate change movement, recently spoke at a rally in New York. From Australia, to Warsaw, and Washington D.C., millions of people crammed the streets raising awareness for what some consider to be the most important issue of our time. Prior to her appearance, Thunberg addressed Congress and kept things to the point. "I don't want you to listen to me," she said. "I want you to listen to the scientists. And then I want you to take real action. Recent PRRI polling shows that less than four in ten (38%) of Americans believe that climate change is a critical issue. That same survey showed deep partisan divide on the issue with 54% Democrats saying it was important, versus 15% of Republicans.  A 2017 poll of young people ages 15-24 showed that more than half (51%) say that climate change is a critical issue.