Sanders Joins Call to Ditch the Electoral College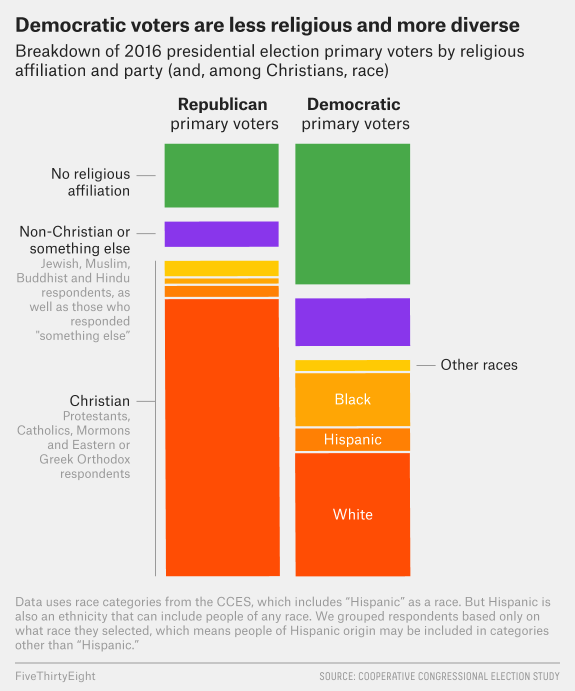 Sanders Joins Call to Ditch the Electoral College
During a recent town hall, Sen. Bernie Sanders (I-VT), supported the idea of abolishing the Electoral College. "It is hard to defend a system in which we have a president who lost the popular vote by 3 million votes, so the answer is yes," Sanders said. He later expanded that "elections cannot be fought in just a dozen battleground states." According to Sanders, the electoral concept needs to be re-examined. He joins the majority of Democratic presidential primary candidates who have either said the Electoral College should or could be eliminated. PRRI data shows that by a nearly two to one margin (65%), Americans support the presidential election being decided by the popular vote, rather than the Electoral College. Democrats, who have witnessed two Democratic presidential candidates win the popular vote while losing the Electoral College in the past two decades, overwhelmingly favor electing U.S. presidents by the popular vote. More than eight in ten (81%) Democrats say presidential elections should be decided based on the popular vote, and only 17% say it should be decided by the Electoral College. In contrast, Republicans are split over how presidential elections should be decided: Fewer than half (46%) say they should be decided by the popular vote, while a slim majority (51%)favor the Electoral College. Political independents do not differ appreciably from the public overall.
ICE Raids Expected in 10 Cities
The New York Times reported this week that a large-scale ICE raid would occur across 10 major U.S. cities on Sunday. The move comes after months of delays and debate within the Trump administration on the matter. Over 2,000 people are expected to be arrested, many of whom have been ordered deported. According to The Times,"the families being targeted crossed the border recently: The Trump administration expedited their immigration proceedings last fall. In February, many of those immigrants were given notice to report to an ICE office and leave the United States." Earlier efforts to conduct a full-scale raid were announced on Twitter by President Trump. "I say they came in illegally, and we're bringing them out legally," President Trump recently told reporters.PRRI data shows that 18% of Americans believe that immigrants should be identified and deported, compared to 62% who believe that the immigration system should allow them a way to become citizens provided they meet certain requirements. Thirty-five percent of Republicans believe that the immigration system should identify and deport those immigrants living here illegally, though nearly half (49%) prefer a path to citizenship. In contrast, 72% of Democrats prefer a path to citizenship.