Robert P. Jones: White Supremacy Is a Threat to Public Health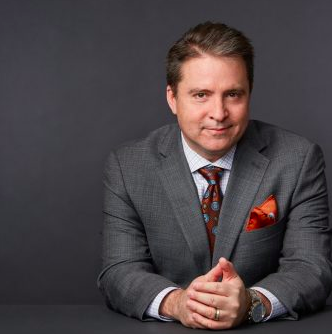 White Supremacy Is a Threat to Public Health
PRRI's Robert P. Jones writes of the growing threat of white supremacy
, the impact the coronavirus has had on the black community, and other issues in a recent piece for 
Sojourners
. According to Jones, the nation's "legal foundations, political architecture, and civic fabric were designed to privilege the well-being of those who declared themselves white at the expense of Native Americans, African Americans, and other people of color." He later adds that "In too many ways, it is still the unfortunate truth that white people in America are less vulnerable than our fellow citizens of color." Read more 
here
.
Protests Erupt Across the Nation
The Atlantic: 'America Used to Have Leaders'
In 2019, just one in five (21%) of those planning to vote Democrat
 in 2020 said they would look for a candidate with the right leadership style. In recent days, amid protests across the nation, what kind of leadership President Donald Trump displays during a crisis has been 
questioned
. During this display, the editorial team of 
The Atlantic
 republished a famed 1968 speech by Robert F. Kennedy with the framing, "America Used to Have Leaders." Kennedy's speech, delivered the night Martin Luther King Jr. was assassinated, was similarly praised in Forbes. "At a moment when he could have tried to rile the crowd in an effort to polarize and divide for political gain, he instead provided unity," 
writes Doug Sundheim.
Social Media Users View Trump Unfavorably
A
ccording to PRRI's Diana Orcés, those who use social media more frequently
 are more likely to view President Trump unfavorably than those who do not. "In order to better understand what frequent social media users think about Trump, the PRRI survey (
based on combined responses to various media sources
) shows that a majority of social media users (55%) think very unfavorably of Trump, compared to 45% who use social media infrequently and 47% who don't use social media at all." Orcés' Spotlight comes the same week that President Trump 
announced
 an executive order which aims to give the FCC and FTC power over the regulation of several tech platforms, including Twitter and Facebook.
SCOTUS Denies Church in Opposition of Stay-At-Home Order