Robert P. Jones: Trump Attraction is Based on Nostalgia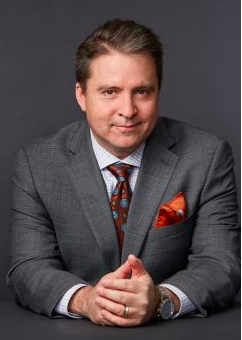 Robert P. Jones: Trump Attraction is Based on Nostalgia
Americans Are Not Flying As Coronavirus Cases Spike
In a 
PRRI survey from March, 79% of Americans said that they were likely to avoid getting on an airplane
. According to CNN, flight bookings around the country had been on the uptick before a recent wave of coronavirus cases spiked throughout the U.S. "Near-term bookings at United's hub in Newark were only 16% of 2019 bookings as of July 1. That's about half the level of demand of just two weeks earlier, when United's bookings were at 35% of the year earlier levels. Bookings outside of the Newark hub also fell in recent days in the face of rising Covid-19 cases, though only by a few percentage points, according to a graph in the presentation," reports 
CNN
. Downward trends such as this could result in job cuts. United CEO Scott Kirby recently told shareholders he hoped to reduce labor costs through means like buyouts and voluntary retirement.
Virginia Photographer Sues State Over LGBT Nondiscrimination Law
Data from PRRI's American Values Atlas
finds that more than seven in ten Americans (72%)
 and Virginians (71%) support LGBT nondiscrimination protections. A recent Virginia law that provides nondiscrimination protections to the LGBT community violated a wedding photographer's first amendment rights, so says the photographer. Chris Herring of Norfolk, VA does not want to photograph gay weddings and believes that he should be allowed to turn down said business without the threat of a lawsuit. "Chris faces an impossible choice: Violate the law and risk bankruptcy, promote views against his faith or close down," the lawsuit reads. "The Virginia Values Act took effect on July 1. Virginia is the first Southern state to include sexual orientation and gender identity in its statewide nondiscrimination law," 
reports the Washington Blad
e.
Colleges Across the U.S. Debate In-Person or Remote Learning
In 2017, 
55% of Americans 
said that a college education was a smart investment, while 43% thought that it was a gamble
.
 In recent days, some institutions have announced their plans for the 2020-2021 academic year. Harvard University 
plans
 on instruction for at least 60% of students online, though they will not reduce the cost of enrollment. Yale University will allow small groups of students to return. Some schools, like Princeton University, are offering small discounts on tuition for those learning from home. At Cornell University all students are expected back in the fall. "That is because of the likelihood that even if classes were conducted remotely, many Cornell students would return to off-campus housing in Ithaca, N.Y., and the university would not be able to enforce virus testing requirements or restrictions on their behavior," reports 
The New York Times
.
Theater Chains Sue to Re-Open