Robert P. Jones: Biden-Harris Looks Like America's Future, Trump-Pence Like the Past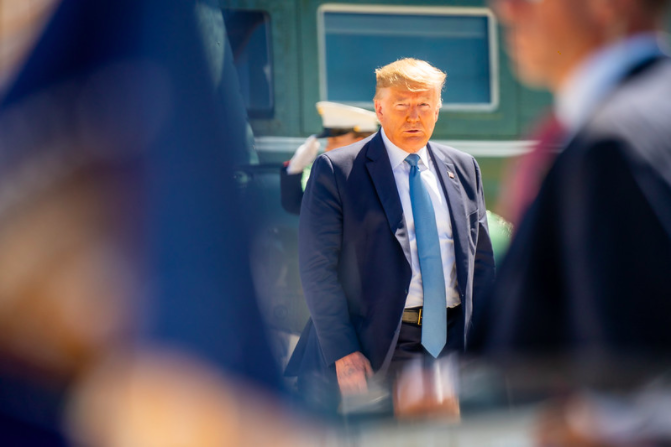 Robert P. Jones: Biden-Harris Looks Like America's Future, Trump-Pence Like the Past
PRRI Releases New Data on Trump and Biden Favorability
Viral Video Appears to Be Russian Misinformation Strike 
According to 
PRRI's 2019 American Values Survey
, 46% of Americans believe that foreign influence in the electoral process is a serious issue. This includes 63% of Democrats and 26% of Republicans. A recent piece for 
The New York Times
 recaps how a recent viral video, which purported to show protesters burning Bibles, is one of the first major strikes of the 2020 election from a Russian government-backed misinformation campaign. The video has Russian origins and was made to incite anger against protesters. "Some stories are tailored to appeal to conservatives, others to an audience that might be best described as the alt-left. Many of them are made to exacerbate racial tensions ahead of the election, officials said earlier this year, well before the recent civil rights protests began," the Times explains.
Jennifer Rubin: Biden and Harris are the Perfect Rebuke to Make America Great Again
In 
The Washington Post
,
 Jennifer Rubin writes of how former Vice President Joe Biden, and Senator Kamala Harris (D-CA) offer a "perfect rebuke" to the message of President Trump's campaign slogan "Make America Great Again." "'Make America Great Again' is the perfect crystallization of white supremacy, as opposed to the visible incarnation one sees in torch-carrying neo-Nazis, hooded Klu Klux Klan marchers," Rubin writes. She quotes from PRRI CEO and founder Robert P. Jones' latest text, "
White Too Long: The Legacy of White Supremacy in American Christianity
," on the popularity of the "Make America Great Again" version of white supremacy. "Because of a radical narrowing of our understanding of white supremacy, the term paradoxically functions to soothe rather than trouble most white consciences," Jones writes.
Robert P. Jones Talks 'White Too Long' With CBS and Brian Lehrer
In a Tuesday interview with 
CBS
, 
PRRI CEO and founder Robert P. Jones
 discussed his new book, "
White Too Long: The Legacy of White Supremacy in American Christianity
." "The institutions that have not gotten enough scrutiny are white Christian churches," Jones tells CBS' DJ Sixsmith. "Those churches were the chief legitimizers of that worldview throughout American history. I'm trying to cast a light on something that's really plain and [ask] what does that mean for us today." Jones also appeared on 
The Brian Lehrer Show
 on WNYC this week. There, Jones adds that "the threads of white supremacy run really all through white American Christianity, not just among evangelicals in the South."