Robert Jones: Religious Orders Seem to be Listening to Social Distancing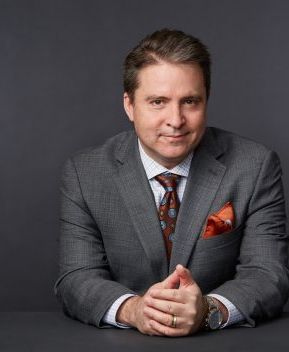 Robert Jones: Religious Orders Seem to be Listening to Social Distancing

As Passover begins and Good Friday and Easter Sunday are on the horizon, how Americans celebrate their faith while adhering to social distancing guidelines has become a unique challenge. In U.S. News and World Report, Elliott Davis speaks with PRRI CEO and Founder Robert P. Jones on how churches are continuing to serve followers during the pandemic. "Generally speaking, I think the physical distancing message has finally gotten out," Jones says. "While there are a few rogue pastors out there, the vast majority of religious leaders, and their congregants, seem to be avoiding large gatherings. And that's good news for everyone." The rogue pastors that Jones mentions include a Florida televangelist who was recently arrested for holding a service and encouraging his congregants to shake hands and ignore social distancing. PRRI data shows that Americans of several faiths are just as likely as the country overall (48%) to say that they would avoid all major events when given a list of eight activities. A majority (53%) of religiously unaffiliated Americans, compared to 48% of white evangelical Protestants, 47% of Catholics, 46% of white mainline Protestants, and 43% of nonwhite Protestants, say they are likely to avoid all eight activities. These differences are not statistically significant. 

Not All People of Color Feel Comfortable Wearing Masks

Earlydata on the sickness and death rate of the coronavirus indicates that black Americans are being impacted at a disproportionately higher rate than other Americans. Among the new points of guidance from the White House on how to prevent infection is to wear masks in public that cover the nose and mouth. CNN explains why communities of color feel that is an impossible task. "We have a lot of examples of the presumed criminality of black men in general," Trevon Logan, who is black, tells CNN. "And then we have the advice to go out in public in something that … can certainly be read as being criminal or nefarious, particularly when applied to black men." Logan explains that wearing a mask only worsens negative stereotypes and racial profiling for black men. "It looks like almost every criminal sketch of any garden-variety black suspect," Logan says. PRRI's most recent data on discrimination shows that 72% of young people age 15-24 said that black Americans still face a lot of discrimination in the United States. 
President Trump Has Small Financial Stake in Company that Makes Drug He Frequently Touts 

A common theme during President Donald Trump's daily press conference on the fight against coronavirus has been his suggestion that a drug commonly used to treat malaria could combat the disease. Based on anecdotal evidence and first hand accounts, Trump has boasted the success of hydroxychloroquine. Whether the drug has long-term benefits in the fight against coronavirus is something that the medical community cannot yet confirm. A new report in The New York Times adds a new wrinkle to the hydroxychloroquine debate, noting that the president has a financial interest in the broad manufacturing of the drug. "If hydroxychloroquine becomes an accepted treatment, several pharmaceutical companies stand to profit, including shareholders and senior executives with connections to the president. Mr. Trump himself has a small personal financial interest in Sanofi, the French drugmaker that makes Plaquenil, the brand-name version of hydroxychloroquine," the Times reports. This news comes during a period in which Trump is enjoying his highest favorability numbers of his presidency. New data from PRRI shows that amidst the major shifts in public life due to the coronavirus pandemic, Americans are more likely to view President Donald Trump favorably than at any point since 2015. Nearly half (49%) of Americans say they hold favorable views of Trump, including 24% who say they have very favorable views. This bump in favorability could be a temporary reaction to the pandemic. PRRI will be regularly tracking Trump's numbers throughout the year.

DIY Creators Come Together to Make Masks

President Donald Trump recently involved the Defense Production Act that pushes American manufacturers to create medical supplies in large quantities to help battle the coronavirus. Across the U.S., small manufacturers, and do-it-yourself creators are trying their best to help fill the gap, even without the manpower of a large corporation. "As one of my coworkers asked: Are we trying to save the farm with the BB gun here?" Ryan Hoover, faculty in interdisciplinary sculpture and digital fabrication at Maryland Institute College of Art, tells CityLab. "We're trying to fill the gap, but we need manufacturers to step up. We need that. These are great rapid response technologies, but they are not equipped to deal with the scale that we need." CityLab's Kriston Capps tells the stories of manufacturers across the country, including Sloane White, a fashion designer who works off commission, who has pivoted her energy and her sewing machines to mask-making — so far to the amount of 800 masks made. "If I can do something that can help in any way at all, I'll do it. It feels better than being helpless," White says.