Republicans Most Bothered When Athletes Make Political Statements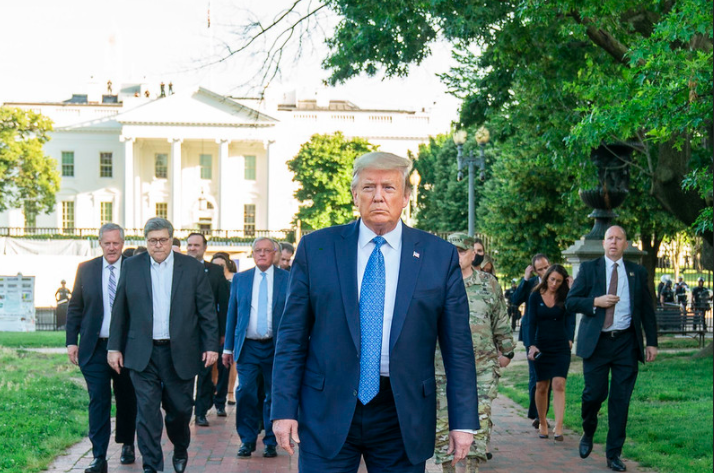 Republicans Most Bothered When Athletes Make Political Statements
Gorsuch Opinion Cited in Transgender Bathroom Case
On Wednesday, a federal appellate court ruled that public schools cannot block transgender students from using a restroom of their gender identity. "The 2-1 decision, issued by the U.S. Court of Appeals for the Fourth Circuit, cited to Supreme Court Justice Neil Gorsuch's 
landmark opinion
 in 
Bostock v. Clayton
County
, reasoning that such policies violated federal sex discrimination laws and the U.S. Constitution," r
eports Law and Crime
. 
PRRI data shows that over the past few years
, Americans have been divided (45% favor, 47% oppose) over the issue of so-called "bathroom bills" – legislation that would require transgender people to use bathrooms consistent with their sex assigned at birth.
Join Robert P. Jones for Live Discussions on 'White Too Long'
RNC Showcases Doomsday Version of American Politics
DOJ Heads to Kenosha
PRRI's most recent data shows that more than four in ten (42%) 
Americans think recent killings of unarmed Black men are isolated incidents,
compared to a majority
 (56%) who say such killings are part of a broader pattern of how police treat Black Americans. According to 
The
New York Times
, the justice department is now involved with the investigation of a recent shooting in Wisconsin. "A spokeswoman for the Department of Justice said late Wednesday that the agency had deployed more than 200 federal agents and marshals and would 'continue to surge Kenosha with federal resources as needed and necessary,'" the Times reports.