Republicans Have a Big Kari Lake Problem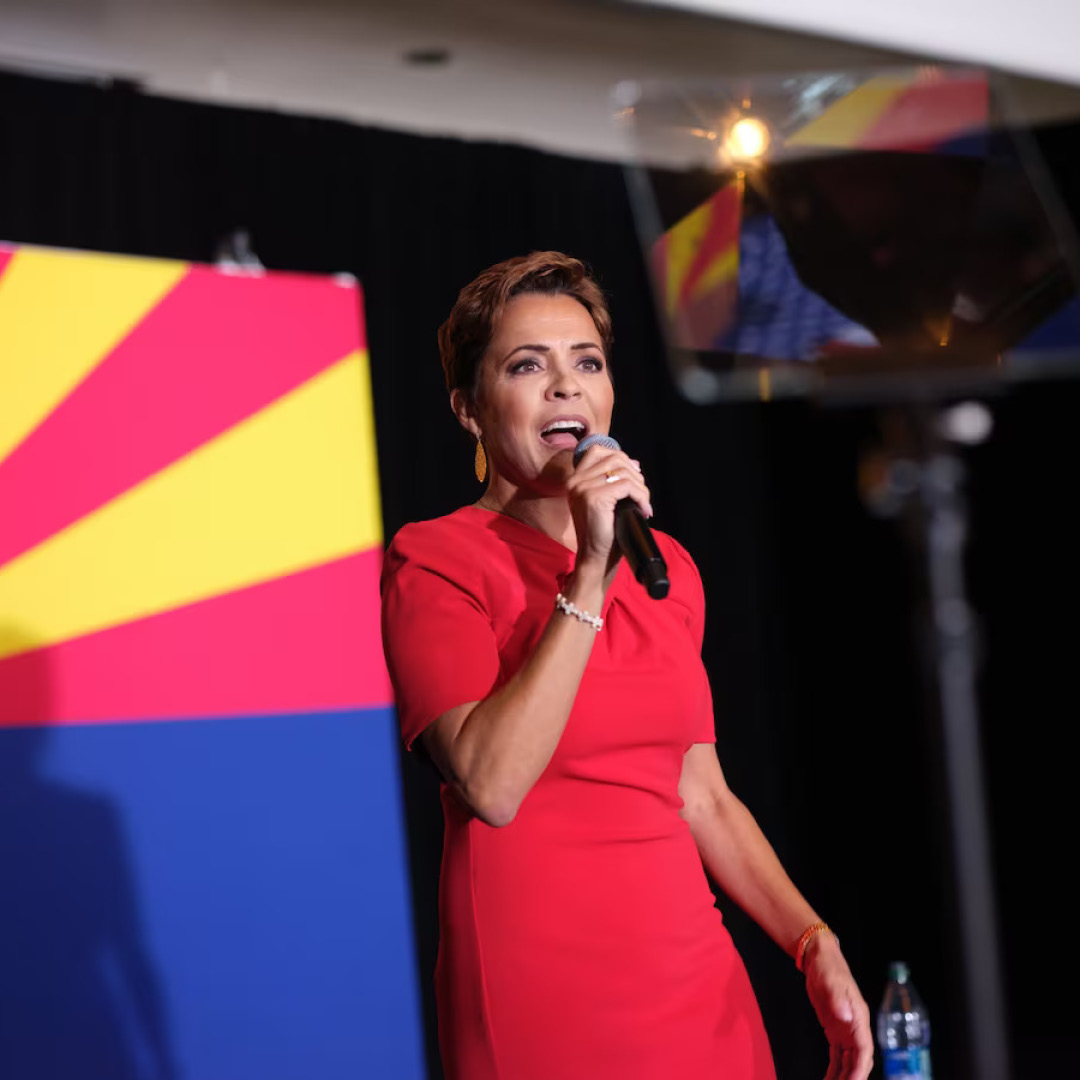 Republicans Have a Big Kari Lake Problem
Washington Post columnist Henry Olsen writes about the dangerous hold that Kari Lake, the Arizona Republican who narrowly lost her bid to become governor last fall, has on the Arizona Republican Party. Rather than rally her formidable forces to oppose the new Democratic Governor's proposed policies in the state, Olsen maintains that Lake is "fixated" on her defeat, following in  Trump's footsteps and claiming the election was stolen from her. Olsen says maintaining this fiction is a problem for Republicans who want to be elected statewide: "The base demands obeisance to faith that the election was stolen, and any statewide candidate will be tempted to pander to those views. But doing so would alienate the swing voters they need to win." PRRI finds that 65% of Republicans believe that the 2020 election was stolen from Donald Trump, more than twice the number of Americans overall (30%).
---
Public Opinion Remains Split on Police Killings
PRRI Research Director Natalie Jackson, Ph.D., writes in a column for The National Journal about the murder of Tyre Nichols by police officers in Memphis, Tennessee. "[R]eactions are mixed, as usual, between those who think these killings are isolated events, and those who see them as part of a pattern that needs more attention. We seem stuck in a perpetual tug-of-war between efforts to directly address racism in policing, as well as its history in this country, and inevitable backlash against those efforts," writes Jackson. She highlights that data from Harvard University, The Washington Post, and the Mapping Police Violence Project confirm that Black Americans are at least twice as likely as white Americans to be killed by police. PRRI research in the fall of 2021 found that 54% of Americans believed the killings of Black Americans are a part of a broader problem, not just isolated incidents. Jackson summarizes: "Efforts to get a mostly white, mostly Republican contingent of the country to see these patterns, and to engage about racism throughout the country's history, have met fierce backlash from certain corners."
---
Should Clergy Be Mandated Reporters? New York's Care Act Says Yes
Kathryn Post for RNS reports that some advocates, clergy and lawmakers are pushing for clergy to be legally required to report if they think a child in the congregation has been abused. In New York, the Child Abuse Reporting Expansion Act (CARE) is currently in the legislative process and would make clergy mandated reporters if passed. CFCtoo, a collective of former Christian Fellowship Center members, was formed after a congregation member was charged with sexual abuse of minors. Church leaders knew about the abuse but it was not reported to the religious community or to proper authorities, Post explains. Currently, twenty-eight other states already include clergy on their list of mandated reporters, but there are exemptions for clergy who learn about suspected abuse via the context of confession. In 2019, New York state passed the Child Victims Act, which created a limited-time window for adult survivors of child abuse to bring civil lawsuits against their abusers. PRRI research finds that more than six in ten (62%) Americans say that churches and places of worship are not responding well to issues of sexual harassment and assault. Just about one-third (36%) say these institutions are responding well.
---
The Surprisingly Bipartisan History of Pathway to Citizenship Policies
In a recent spotlight analysis, PRRI Public Fellow Jane Hong writes that Americans' views on policies that provide a pathway to citizenship for undocumented migrants have become increasingly polarized along partisan lines. PRRI data shows that Democrats have become more supportive of such policies since 2013, but support among Republicans has dropped significantly. Nonetheless, support for a pathway to citizenship among Americans overall has never fallen under 50% in the past decade. Hong writes that look backward reveals a history of surprisingly enduring bipartisan support for the policy that still manifests on today, including in a recent immigration billsponsored by Sen. Thom Tillis (R-NC) and Sen. Kyrsten Sinema (I-AZ) at the end of the last Congress. She notes that DACA also has roots in a bipartisan Senate bill proposed in 2001: The Dream Act would have created a pathway to citizenship for undocumented minors who had been brought to the country as children. Although it was reintroduced at least 10 times over the course of decade, the legislation did not come to fruition until President Obama created DACA through an executive action to implement the original DREAM Act's vision.
---
What's Buzzing?
Read the full report "Competing Visions of America: An Evolving Identity or a Culture Under Attack? Findings from the 2021 American Values Survey" here.