Report: Millions Will Leave Church by 2050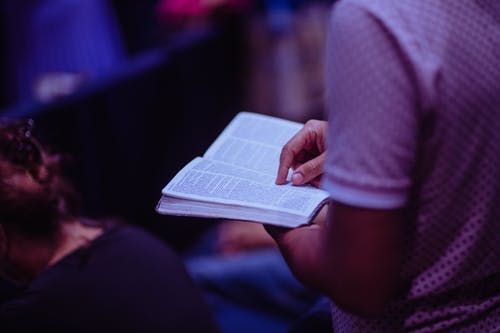 Report: Millions Will Leave Church by 2050
PRRI data, among other reports, was used to inform "The Great Opportunity," a new report on the state of the church in America. The report posits that by 2050, 35 million young people who were raised in religious communities will disaffiliate themselves with the church. Youth ministry leader Greg Stier tells The Christian Post that churches need to rethink youth outreach. "If you were to go back to the retention rate of Gen X from 20 years ago, that would slow down [disaffiliation] to 20 million young people," Stier told The Christian Post. "That's more than the First and Second Great Awakenings and all the Azuza Street Revival and all of Billy Graham's converts combined." The report predicts that the Christian population in the United States will be down to one half of the population.A 2016 PRRI report notes that nearly four in ten (39%) young adults (ages 18-29) are religiously unaffiliated—three times the unaffiliated rate (13%) among seniors (ages 65 and older). While previous generations were also more likely to be religiously unaffiliated in their twenties, young adults today are nearly four times as likely as young adults a generation ago to identify as religiously unaffiliated. In 1986, for example, only 10% of young adults claimed no religious affiliation.
National Voter Registration Day and the Importance of the Black Vote
In an article for MadameNoire, Simone Johnson explains how despite overt voter suppression laws (such as literacy tests and poll taxes) being banished, barriers to the ballot box remain for black voters. She notes that between 2016 and 2019, 17 million eligible voters were purged across the country—a sign that informal voter suppression tactics still exist today. A PRRI poll from 2018 asked Americans about their experiences with voting and their opinion on the country's election system and found that black citizens are more likely than white citizens to face barriers at the polls. "Nine percent of black voters said that during the last election they were turned away after being told they didn't have proper identification to vote, according to the Public Religion Research Institute (PRRI) and The Atlantic," Johnson writes. "Only three percent of white voters claimed the same treatment. Then 10 percent of Black voters were incorrectly [told] they weren't registered, compared to five percent of white voters. 15 percent of Black voters, opposed to five percent of white voters claimed they couldn't locate polls on Election Day." Unsurprisingly, 62% of black respondents in the poll believe that disenfranchisement is a major problem, and a similar proportion believe that disenfranchisement is the biggest electoral problem in America.
The Plight of the California Gig Worker
A recent editorial from theCalifornia Applicants' Attorney Association (CAAA) lauds a recent bill signed by California Gov. Gavin Newsom. Assembly Bill 5—which classifies gig economy workers (such as Uber or Lyft drivers) as regular employees and not contractors—was recently signed into law, entitling gig workers to fairer wages and benefits. The CAAA notes, "Without the safety nets of workers' compensation, unemployment insurance or employer-provided health insurance, California taxpayers would be on the hook for any number of emergencies that could land these poverty-stricken workers in the emergency room and beyond." In a 2018 survey, PRRI provided an in-depth analysis on workers in the gig economy in California. Data shows that 11% of Californians report participating in the gig economy in the last year. Workers who are struggling with poverty are about twice as likely as workers who are not struggling to report participating in the gig economy in the last year (17% vs. 9%). Of those who work the gig economy, 48% are struggling with poverty.
PRRI Announces 2019-2020 Public Fellows 
PRRI would like to introduce our Public Fellows for the 2019-2020 Public Fellows Program. These eleven diverse, interdisciplinary group of outstanding scholars will work with PRRI researchers and staff to produce data-driven dialogue, thought leadership, commentary and teaching on contemporary issues at the intersection of religion, culture, and politics. "This distinguished group of scholars will enrich PRRI's research, and we're excited to be supporting their public scholarship," says PRRI Founder and CEO Robert P. Jones. "This diverse group brings expertise from political science, sociology, human rights law, and religious studies, and the cross-pollination across disciplines promises to produce important new insights about religion and politics in America." The Public Fellows include Andra Gillespie, Ph.D., Zareena Grewal, Ph.D., Andrew Lewis, Ph.D., Eric McDaniel, Ph.D., Rebecca Todd Peters, Ph.D., Stella Rouse, Ph.D., Janelle Wong, Ph.D., and Grace Yukich, Ph.D., Jenna Reinbold Ph.D., Ruth Braunstein Ph.D., and Engy Abdelkader.