'Red Wave' Diminishing After the Fall of Roe?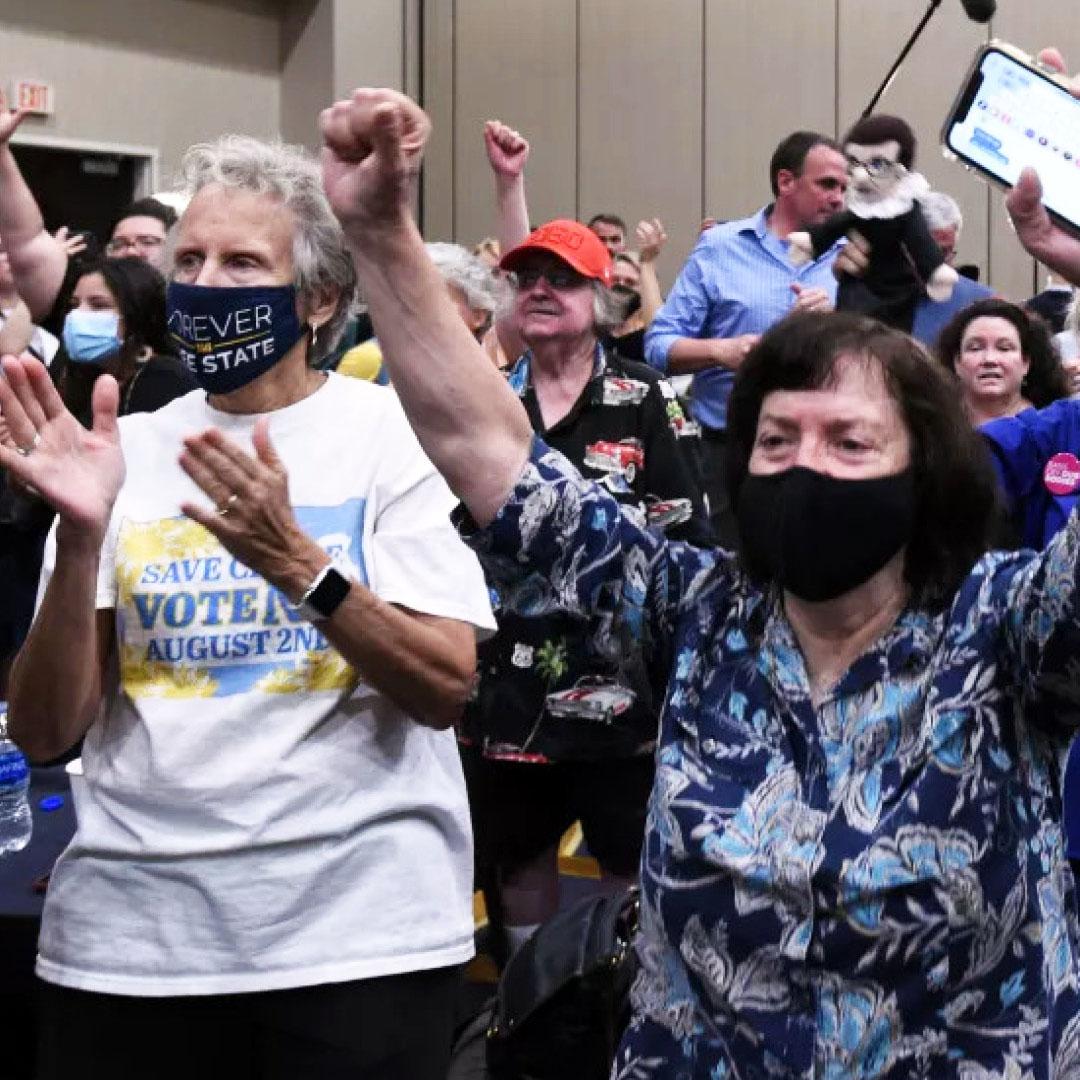 'Red Wave' Diminishing After the Fall of Roe?
David Lauter for the Los Angeles Times examines the political tides affected by the fall of Roe v. Wade, noting that, since the U.S. Supreme Court overturned the decision, "Republicans have lost the advantage they had held since January in polls that ask voters which party they want to see in control of Congress." Just because people favored abortion rights in a vote this week in Kansas, it doesn't necessarily mean voters will choose Democratic candidates who favor abortion rights, PRRI Director of Research Natalie Jackson, Ph.D., notes, although focusing on the issue could boost turnout for Democrats. PRRI research finds that only a minority of voters support banning abortions in all cases; however, this minority may have a big impact in Republican primaries where several candidates would outlaw abortions with few exceptions.
---
ACLU Presses Border Patrol Over Confiscation of Sikh Turban
Nick Miroff for The Washington Post reports that the American Civil Liberties Union of Arizona sent a letter this week to U.S. Customs and Border Protection (CBP) citing almost 50 cases in the Yuma, Ariz., area "in which agents confiscated turbans [of Sikh asylum seekers], denouncing the seizures as 'ongoing, serious religious-freedom violations.'" Border Patrol agents tell migrants to throw out most personal items, but for Sikhs, turbans are distinctly religious in nature, with the ACLU writing, "It is a religious commitment without which many Sikhs may feel that they have ceased to be a Sikh." PRRI data has found that a majority of Americans (56%) say that in general, newcomers strengthen American society, compared to four in ten (40%) who say that newcomers threaten traditional American customs and values.
---
Evangelicals Force Senate Republicans' Hand on Same-Sex Marriage
Monica Potts for FiveThirtyEight writes that the issue of marriage equality has seen a "complete reversal in public opinion in just one generation," with PRRI CEO Melissa Deckman, PhD., elaborating: "The rapid embrace of these rights really is fairly unprecedented." While almost every group of Americans supports the right of same-sex couples to marry, PRRI research shows that white evangelical Protestants continue to be a holdout, especially those that go to church. Recent trends suggest "that support among this group has stalled — and may even be reversing," which Potts notes is important now as Congress is considering codifying same-sex marriage into law through the Respect for Marriage Act.
---
The Rise of Racial Extremists in the Digital Age
Sophie Bjork-James for The Conversation analyzes how the exponential growth of white nationalism and extremist groups directly correlates with the transition to the digital age, with FBI Director Christopher Wray testifying to Congress that racially motivated extremists, including white supremacists, have been arrested at almost triple the rate since he became director in 2017. Some of the examples Bjork-James spotlights include white nationalist followers increasing by 600% on Twitter between 2012 and 2016, and the white nationalist website Stormfront.org growing from 30,000 members in 2005 to 250,000 members in 2015. Bjork-James warns that since then, white nationalist leaders like Richard Spencer have rebranded by coining the term "alt-right" in an attempt to blur white nationalism and white conservatism.
---
Buddhist Monks Join Sri Lanka Political Protests
Haley Barker for Religion News Service reports that the recent "street protests that drove Sri Lanka's President Gotabaya Rajapaksa from office" have brought together an unexpected group from the island nation's diverse and sometimes divided population: Muslims, Christians and Sinhala Buddhists, including the "unmistakable saffron-robed Buddhist monks who are fixtures of Sri Lanka's political scene." In addition to protesting, Sri Lanka's monks have also taken seats in Parliament and joined political parties. "The role of monks is to help people improve their spirituality. During the last 10 years, their political involvement has become too much, I think. People don't view them as religious leaders anymore," said Venerable Mahayaye Vineetha, a Sri Lankan monk.
---
What's Buzzing?