PRRI Survey Shows Support for LGBT Rights Across the U.S.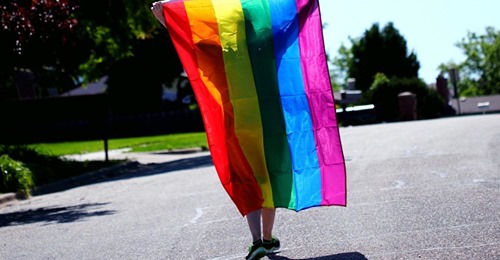 PRRI Survey Shows Support for LGBT Rights Across the U.S.

On Tuesday, PRRI released the newest installment of annual findings from the American Values Atlas. The report shows broad support for LGBT rights continues to prevail across the 50 states. "Support for LGBT rights continues to be strong and expansive in all 50 states. Issues that in the recent past demarcated major political and religious fault lines now find broad agreement," explains PRRI CEO and Founder Robert P. Jones. "However, this landmark survey also finds some erosion in opposition to allowing business owners to refuse to serve gay and lesbian people based on their religious beliefs." Among the survey's findings is that 72% of Americans — including majorities of both political parties, religious groups, and nearly every major demographic group — favor laws that would protect LGBT people against discrimination in jobs, public accommodations, and housing. Only about one in five (21%) Americans oppose these protections. The current level of support (72%) has remained relatively stable since PRRI began asking this question in 2011. Read more here. 

LA County Residents Support Stay-at-Home Order Despite Economic Hardship 

In Los Angeles, where citizens have been under a stay at home order since March 23, citizens are nearly unanimous in their support for continued restrictions. Data from Loyola Marymount University's Center for the Study of Los Angeles indicates that 95% of Los Angeles residents support the stay-at-home order. The same study shows that 58% of residents say they have lost income due to the coronavirus safety regulations. PRRI data on the broader workforce in California shows how difficult life was for many before the coronavirus. "Across the board in California, workers who are struggling with poverty are more likely than those who are not to report experiencing a range of economic hardship, including putting off seeing a doctor or purchasing medication for financial reasons (42% vs. 16%); having difficulty paying rent or mortgage (37% vs. 16%); being unable to pay a monthly bill (35% vs. 15%); or reducing meals or cutting back on food to save money (43% vs. 18%)," PRRI's Brianna Tucker writes in a recent PRRI analysis. "In fact, a majority (56%) of workers who are struggling with poverty, compared to only 24% of those not struggling, report that it would be at least somewhat difficult to meet a $400 emergency expense," she adds. 
LGBT Rabbi Faces the Coronavirus

A recent piece in the Associated Press (AP) highlights the career of Sharon Kleinbaum, a rabbi at Manhattan's Congregation Beit Simchat Torah, one of the largest LGBT synagogues in the nation, since 1992. Kleinbaum explains to the AP how the coronavirus pandemic differs from the AIDS crisis, specifically with how teachers of faith comfort their congregants. "That I cannot be with people physically is very hard," Kleinbaum says, though she notes she can lead services via digital mediums. Throughout her congregation, Kleinbaum has seen the impact of coronavirus, and has done what she can to help people online or by phone in order to adhere to social distancing. "I feel like God wants me to be alive right now," she tells the AP. "Maybe for this you were born." Recent PRRI data on LGBT rights shows that 9% of Jews in the United States identify as LGBT. Across the nation, LGBT Americans are nearly twice as likely as all Americans to identify as religiously unaffiliated (47% vs. 24%). 

Law to Protect Gig Workers Comes with Mixed Results in California 

A recent Spotlight Analysis from PRRI's Daniel Greenberg details how favorable opinions of President Trump link up with how Americans have reacted to the coronavirus. Greenberg finds some differences, especially on the Pacific Coast. "Americans living in the Pacific Coast states stand out as much less likely to view Trump favorably (33%) than people living in most other areas, including those in the mid-Atlantic region (50%), the Southeastern Coast (49%), and those in the northern Midwest (47%)," he writes. "When asked about certain activities they plan to avoid in response to the novel coronavirus — such as taking public transportation, going to a restaurant or bar, and getting on an airplane — Americans respond similarly across the country with only slight variations. A slim majority (51%) of Pacific Coast state residents say they plan to avoid all eight activities they were asked about."