PRRI Releases New Poll on AAPI Californians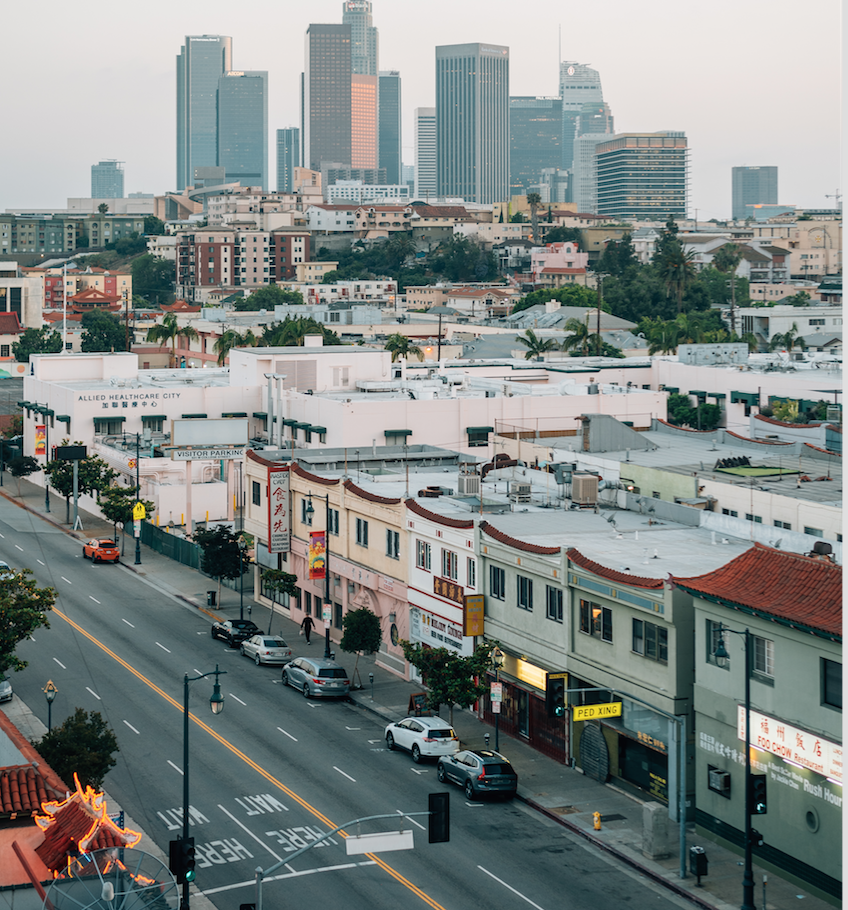 PRRI Releases New Poll on AAPI Californians
A new poll released today by PRRI and AAPI Data looks at the lives of Asian Americans and Pacific Islanders (AAPI) in California. The survey finds a state of "two Californias" among AAPIs—one where some AAPI workers report a great deal of financial stability and another where AAPI workers report significant financial insecurity and struggle. Among AAPI workers in California, 38% are struggling with poverty, while 62% are not. Notably, the poll shows that a majority of AAPI Californians (62%) still believe in the American Dream: that if you work hard, you'll get ahead. AAPI Californians born outside of the U.S. are more likely than those born in the U.S. to believe the American Dream still holds true (69% vs. 43%). At the same time, 55% of AAPI Californians question the "bootstrap" narrative that "hard work and determination alone" guarantees success for most people. "Recent AAPI immigrants come to California with an optimistic vision of achieving the American Dream," notes PRRI CEO Robert P. Jones. "While they are still more optimistic than Californians overall, the longer they're here, the more their real-life struggles and hardships erode this optimism and the sense that the American Dream is possible." Read the full report here. 
Documents Show Trump Administration Lied About Citizenship Question
New documents unearthed by the House Committee on Oversight and Reform show that President Donald Trump's administration tried to add a citizenship question to the 2020 U.S. census in an effort to aid Republican efforts on redistricting. The citizenship question and whether the administration had grounds to insert it into the 2020 U.S. Census ultimately reached the U.S. Supreme Court. "Chief Justice John Roberts' 5–4 decision found that the administration had illegally 'contrived' a 'pretext,'" reports Slate. PRRI data shows that Americans were divided about how they believe the question would be used. One-third (33%) said the government would use the question to check on an individual's immigration status, while 26% say the question would only be used for counting the population, and a plurality (41%) say they don't know how it would be used or refused to answer the question.
One Woman's Secret Plan to Expand Abortion Services in Kentucky and Indiana
In lieu of the hostile environment towards abortion services in red states like Indiana and Kentucky, a Seattle-based affiliate of Planned Parenthood has decided to branch out, some 2,000 miles away from Seattle. In the Seattle Times, Nina Shapiro tells the story of how Chris Charbonneau, the CEO of the Planned Parenthood for the Pacific Northwest and Hawaiian Islands, bought a building in Fort Wayne, Indiana to turn it into the next Planned Parenthood in the state. According to Shapiro, Charbonneau's Planned Parenthood has simpler politics and easier fundraising than anything available in Indiana and Kentucky. Shapiro writes, "In one large survey released in August by the Public Religion Research Institute, fewer than 40 percent said the procedure should be legal in all cases. Still, the survey shows geographic differences. In Washington, 61% said abortion should be legal 'in most or all cases;' 48% in Indiana and 43% in Kentucky." Charbonneau hopes that increased visibility of Planned Parenthood will lead to more support in the two states. "The truth is there are some American values that supersede all that. People don't want other people to tell them what to do," Charbonneau said.
Pete Buttigieg's Continued Struggles with Black Voters
In a recent piece for NBC News, Janell Ross looks at PRRI data in an analysis of Pete Buttigieg and his connection, or lack thereof, to black voters. Buttigieg, who is openly gay, has struggled to court black voters during his presidential primary campaign. "I am sure some latent homophobia is influencing some people's coolness toward Mayor Pete Buttigieg," PRRI Public Fellow Andra Gillespie tells Ross. "But it's more complex than 'They are religious and he's gay.'" Buttigieg's issues within the black community go beyond his sexuality, Ross explains. "According to a Public Religion Research Institute poll last month, priorities among religious black voters include health care, crime reduction, presidential election fairness, race relations and jobs — and in several of those areas, experts and undecided South Carolina voters say they see weaknesses in Buttigieg's positions," Ross writes. Ross spoke to PRRI CEO and founder Robert P. Jones, who explains the differences. "It's not just about partisanship but what white and black Christians see as in need of urgent attention," Jones says. "In political spaces, the way they move, what they prioritize could not be more different." Were Buttigieg to earn the 2020 Democratic presidential nomination, he would have to close that gap.