PRRI Releases Nebraska Pluralism Survey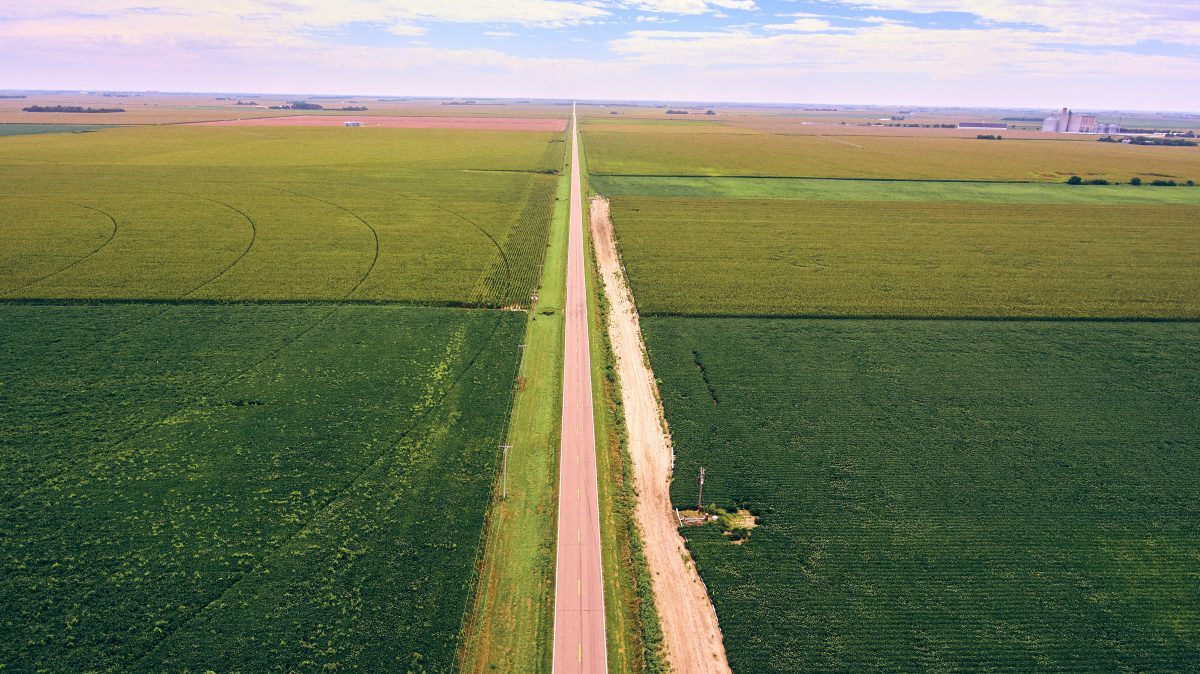 PRRI Releases Nebraska Pluralism Survey
A new PRRI survey, released today, examines how communities across the state of Nebraska are changing, emblematic of greater national shifts. Like much of the United States, Nebraskans are deeply divided about the meaning of these changes. Despite this division, Nebraskans are optimistic they can work together across racial and religious lines, though not partisan lines. "Nebraskans are more likely than Americans overall to be born in the U.S. and to live in the community in which they grew up, but they are simultaneously more likely than Americans overall to report that they live in a community with many new immigrants," PRRI CEO Robert P. Jones says. "Like Americans overall, Nebraskans are divided starkly along party lines over the meaning and future implications of these changes." Among the new findings within the report are new numbers on how Nebraskans interact with diversity in their state. Approximately two-thirds of Nebraskans say they interact at least once a week with someone who does not share their race or ethnicity (67%), political party (67%), or religion (66%). Nebraskans report less frequent interactions with someone who does not share their sexual orientation (52%). These levels of interaction are generally comparable to levels of interaction reported among all Americans.
U.S. Supreme Court Kicks Off DACA Arguments
On Tuesday, the U.S. Supreme Court began hearing oral arguments on the Deferred Action for Childhood Arrivals (DACA) program that has allowed hundreds of thousands of children of immigrants to live, work, and go to school in the United States. President Donald Trump has long promised to end the DACA program and criticized its existence prior to the start of the hearings. "Many of the people in DACA, no longer very young, are far from 'angels.' Some are very tough, hardened criminals," Trump said in a tweet. According to Trump, if the court sides with him on DACA, he will reach a deal with Democrats for DACA recipients to stay in the United States. The program has reached the U.S. Supreme Court after multiple appeals courts ruled against the Trump administration's attempts to end the program. PRRI data shows that most Americans (63%) favor allowing immigrants brought illegally to the U.S. as children, better known as Dreamers, to gain legal resident status, while 36% are opposed. Support for this policy has remained stablesince 2018. Republicans (42%) are notably less likely than independents (67%) and Democrats (74%) to favor this policy. Hispanic Americans (73%) are more likely than white (61%) and black (61%) Americans to favor this policy. When asked about what Americans think of immigrants coming to the U.S. today, the vast majority indicate immigrants are hardworking (85%), have strong family values (81%), mostly keep to themselves (72%), and make an effort to learn English (56%).
PRRI CEO Robert P. Jones Appears on MSNBC's AM Joy
During Sunday's edition of AM Joy, PRRI CEO and founder Robert P. Jones appeared to discuss the recently released 2019 American Values Survey. Jones spoke in depth about PRRI's findings on the dynamic between white evangelical Protestants and President Donald Trump. "One of the remarkable consistencies of Trump's presidency has been his support among white evangelical Protestants," Jones explained. "Our latest polling…has his approval rating among white evangelicals at 77%." Later in the appearance, AM Joy host Joy Reid expressed shock at PRRI's finding that 99% of Republican white evangelical Protestants do not believe that Trump should be impeached and removed from office, and 63% of white evangelical Protestants say that he has not hurt the dignity of the office of the president. "It's shocking to me still, and I don't know why I still have the capacity to be shocked," Reid said.
LGBT Service Members Past and Present Tell Their Stories
In honor of Veteran's Day, The Advocate's Jacob Ogles highlighted the experiences of LGBT members of the military, past and present. Among those vets is Staff Sgt. Patricia King, the first openly trans infantry member, who described her feelings to the Richmond Times-Dispatch. "I knew there was a chance I could be put out of the military," she says of coming out in 2015. "But the most important thing to me was living an authentic life." King's was one of several stories in the piece show how LGBTQ service members have been adversely affected by President Trump's transgender military ban. PRRI data shows that there is broad support across demographic groups for transgender service in the military. More than six in ten nonwhite (68%) and white (61%) Americans favor transgender service in the military. Two in three (67%) women favor allowing transgender people to serve, along with 59% of men. Nearly three in four (73%) Americans living in the West favor transgender military service, compared to lower majority support in other regions: Northeast (63%), South (61%), and Midwest (57%).