PRRI Releases 2019 American Values Survey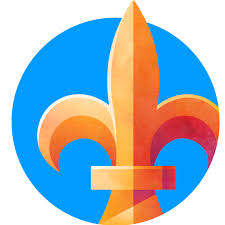 PRRI Releases 2019 American Values Survey
On Monday, PRRI released the 2019 American Values Survey, a comprehensive survey of over 2,500 Americans on topics such as presidential impeachment, climate change, and the 2020 presidential election. The new poll finds that among 12 issues, health care (65%) and terrorism (54%) are the only two issues a majority of Americans agree on as critical issues. This lack of consensus is primarily due to the radically different opinions of partisans—there is no overlap in the top three critical issues cited by Democrats and Republicans. Democrats most frequently rate health care (77%), climate change (72%), and foreign interference in presidential elections (63%) as critical issues, while Republicans most often rate terrorism (63%), immigration (60%), and crime (50%) as critical issues. Jobs and employment are rated as less important to Americans, with only 45% identifying it as a critical issue. "Republicans and Democrats are increasingly inhabiting different cultural worlds," notes PRRI CEO Robert P. Jones. "They see different problems, prioritize radically different issue agendas, and tend to see the worst in the opposite party." Read the entire report here.
Politico: Democrats Must Change Narrative on Immigration to Beat Trump
A recent piece in Politico by Steve Tobocman and John Austin looks at how Democrats can turn immigration into the issue that could have the most public damage to President Donald Trump. "Democrats and immigration advocates must offer a narrative that affords optimism and builds shared hope for the future, rather than focusing too narrowly on immigrants alone (making it about them rather than us) or deifying immigrants as better than Americans (the notion of immigrant exceptionalism)," the authors posit. They point to PRRI/The Atlantic data from 2016 that shows American workers, particularly the white working-class, are wary that the "American way of life" is slipping away. The survey shows that 68% of white working-class Americans believe that the "American way of life" must be protected from foreign influence. White working-class voters who say they often feel like a stranger in their own land and who believe the U.S. needs protecting against foreign influence were 3.5 times more likely to favor Trump than those who did not share these concerns. By providing an alternate narrative to immigration to these voters, the authors believe Democrats could find "a realistic vision for a stronger, more bonded, more resilient and more unified country."
Matthew Shepard's Parents Reflect on the State of Hate Crime Legislation the U.S.
Twenty-one years ago, Matthew Shepard, a University of Wyoming college student, was beaten to death for being gay. Shepard's death made headlines around the world and brought international attention to the need for expanding hate crime legislation. Matthew's parents, Dennis and Judy Shepard, recently spoke to The Advocate about the anniversary of their son's death, the hate crime legislation named in his memory, and a recent rise in hate crimes across the nation. "It's really scary. Violence and discrimination, and not just in the gay community, but all the marginalized communities," Judy Shepard says. The Shepards point to the "confusing" relationship between public opinion on LGBT issues and the lack of laws on the books at the state and federal level. PRRI data backs this up, showing that 69% of Americans support laws like those outlined in the Equality Act, a bill that seeks to "prohibit discrimination on the basis of the sex, sexual orientation, gender identity, or pregnancy, childbirth, or a related medical condition of an individual, as well as because of sex-based stereotypes."
The Power of Civic Engagement
A new piece in ThurstonTalk, a local news site for Thurston County, Washington, encourages local citizens to become more civically engaged and praises the power of local government. Author Kathryn Milhorn highlights ways that the local Board of County Commissioners have encouraged others to become more involved in their communities, whether in the privacy of their homes, or by running for local office. "No matter what your individual interests are, you have the opportunity to invest in those interests at the local level by getting involved. Local government touches every aspect of your daily life; roads, animal services, nursing, salmon restoration, public health, mental health, environmental health, land use, criminal justice system…just to name a few," Commission Chair John Hutchings tells Milhorn. PRRI data shows that a majority (56%) of Americans say they are optimistic that people in their communities who hold different political views can still come together and solve the country's problems. More than six in ten (62%) Americans say that it is more important to engage locally than nationally. 
Catholic Church Releases Digital Rosary
It is the year 2019, and many things that were once exclusively analog now appear in new and improved digital iterations. Thanks to a new digital product released by the Vatican, praying the rosary can be added to that list. The wearable "Click to Pray eRosary" assists in praying the rosary, and keeps track of the individuals rosary praying data. The device is activated after its owner gives the sign of the cross, where they can then sync to the official prayer app and track their progress. According to Mathew Schmalz, a religious studies professor at the College of the Holy Cross, the gadget shows that the Catholic Church is trying to appeal to a new generation. "The Catholic Church is trying — and maybe it's kind of late into the game — to reclaim a generation that is close to being lost because of all the polarization and scandals within Catholicism and the general secularization of culture," Schmalz tells The Washington Post. PRRI data shows that many Catholics believe that the scandals Schmalz mentions have caused them to consider leaving the church. Data from 2018 shows that 81% of American Catholics say child sexual abuse by clergy is a major problem. That same survey found that 16% of Catholics were considering leaving the church following new allegations of sexual abuse committed by priests.  The 10-bead eRosary retails for $110. 
Bipartisan Support For LGBT Nondiscrimination Protections in Ohio
A bill to bring LGBT nondiscrimination protections to Ohio will soon be announced, and with support from members of both major political parties. State Rep. Michael Skindell, a Democrat, and Rep. Brett Hillyer, a Republican, will soon introduce House Bill 369—a bill that makes LGBT citizens a protected class in Ohio. Ohio is currently one of many states that does not have any LGBT protections for its residents. According to Alana Jochum, the executive director of Equality Ohio, this is a step in the right direction. "You shouldn't have to move to the city to feel protected from discrimination at work, in accessing housing and when purchasing goods or services," Jochum said. "It's time for Ohio's legislators to make a commitment to LGBTQ Ohioans — urban, suburban and rural — that they have the same right to work hard and provide for their families as everybody else." According to The Cleveland Scene, efforts to pass LGBT nondiscrimination bills in Ohio date back to at least 2008. Despite bipartisan support in the state legislature, not everyone is happy about the coming bill. "If passed, this legislation would punish and silence anyone that simply wants to honor their faith," Citizens for Community Values President Aaron Baer said in a statement. PRRI data shows that a majority of Ohio residents (68%) support LGBT nondiscrimination protections.
Suicides Up Over 50% In Young People
A new report from the Centers for Disease Control and Prevention shows that youth suicide has spiked over 50% in the last decade. "The report, published Thursday…found that from 2007 to 2017, the rate of Americans ages 10 to 24 who died by suicide rose by 56 percent, from 6.8 deaths per 100,000 persons to 10.6. That rate had held steady during the seven years prior, from 2000 to 2007," reports NBC. Suicide researcher Caroline Oppenheimer tells NBC News that the rise in social media use could have influenced the rise in suicide. "We know that the teenage brain is very sensitive to peer feedback and social valuation and now with social media, you can check your social status 24/7: how many followers you have, how many comments your post has gotten and how many likes," Oppenheimer says. "We know both girls and boys are heavily invested in monitoring social media. They get distressed when they don't get a lot of likes or positive feedback." In 2016, PRRI asked Americans if they knew someone who had attempted, or committed suicide in the last year. Over one in ten people (11%) said that they had.