PRRI Data Shows Where Catholics May Disagree with 'Catholics for Trump'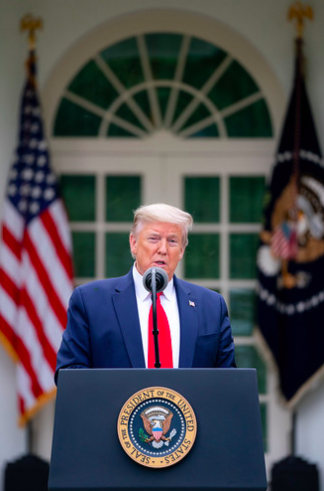 PRRI Data Shows Where Catholics May Disagree with 'Catholics for Trump'
A piece by John Riley in Metro Weekly looks at attitudes held by American Catholics on LGBT issues, and how they differ from a new Trump campaign initiative. "Catholics for Trump," a recently launched coalition, looks to promote Trump's policies among those who follow the Catholic faith, despite Catholics often holding more progressive opinions on social issues. "Despite poll after poll over the past decade showing that rank-and-file Catholics are much more progressive on social issues, the voices from within the Catholic community that are elevated on the national stage tend to be those more hostile to the LGBTQ community," Riley writes. Among the data Riley uses to explain his argument is a new survey from PRRI. PRRI's latest survey on LGBT rights shows that a majority of Catholics of other races (60%), Hispanic Catholics (58%) and white Catholics (56%), oppose allowing small business owners to refuse to serve gay and lesbian customers if doing so violates their religious beliefs. Additionally, majorities of Hispanic Catholics (68%) and white Catholics (63%) are supportive of same-sex marriage. Riley notes that among those on the board for "Catholics for Trump" is former House Speaker Newt Gingrich, who has been openly hostile towards the LGBT community throughout much of his public life.
DACA Recipients Playing a Role in COVID-19 Fight
Undocumented workers make up 280,000 of the country's healthcare workers, according to a new report from the bipartisan nonprofit immigration research and advocacy group, New American Economy (NAE). Because of their unique situation, these employees are often simultaneously risking their lives to tend to sick patients while worrying about the threat of deportation. Many of these workers are the recipients of the Deferred Action Childhood Arrivals (DACA) program, which was halted in 2017 by the Trump Administration. DACA allowed young people who came to the U.S. as children to obtain a renewable two-year period of deferred action from deportation. NAE's new report also points to a potential benefit of the DACA program in the wake of coronavirus. "As the Covid-19 pandemic underscores severe shortages in healthcare sectors across the country, this report shows that undocumented students are a crucial part of the pipeline towards filling that gap," the report states. DACA also enjoys majority support in the country. PRRI data shows that most Americans (63%) favor allowing immigrants brought illegally to the U.S. as children, better known as Dreamers, to gain legal resident status, while 36% are opposed. Republicans (42%) are notably less likely than independents (67%) and Democrats (74%) to favor this policy.