PRRI CEO Talks Trump's Declining Poll Numbers Among the Religious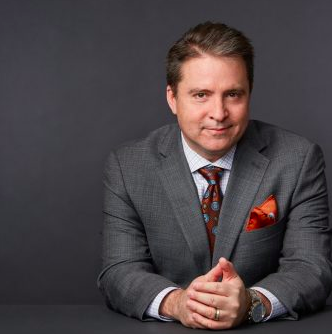 PRRI CEO Talks Trump's Declining Poll Numbers Among the Religious
PRRI data shows that two-thirds (66%) of white evangelical Protestants
,
 nearly half (48%) of white Catholics, and 44% of white mainline Protestants hold a favorable view of Trump — a significant decline from their March 2020 ratings (77%, 60%, and 62%, respectively). PRRI CEO and founder Robert P. Jones recently spoke to Rev. Jim Wallis about this decline in a podcast at 
Sojourners
. "We've been able to see really as the pandemic has progressed and as Trump has shifted his responses is that he reached a peak of support in March. Now for Trump, 
peak support is actually just under 50%- 49%.
 But that was the highest favorability rating we had ever recorded for President Trump…but we saw this really remarkable drop across groups," Jones explains.
Democratic Candidate for Congress Speaks of Her Assault in Ad
In 2018, PRRI found
 that Americans are more likely to say that the Democratic Party is responding very well or somewhat well to the issue of sexual assault than the Republican Party (47% vs. 34%). In Virginia, Claire Russo, a Democratic congressional candidate, has released a campaign ad where she speaks candidly about her sexual assault. 
The New York Times
 looks at how politicians have discussed their experiences with sexual assault, the current allegations against former Vice President Joe Biden, and the impact of independent voters on the coming election.
The Number of Black-Owned Businesses Falls Across the U.S.
Shortly after coronavirus lockdowns began, 
PRRI found that Americans felt hesitant
 about engaging in many day-to-day activities. As the weeks have gone on, many businesses and industries have suffered due to the spread of the coronavirus. According to 
The Washington Post
, the number of black-owned businesses have fallen 40% due to the pandemic. Robert Fairlie, an economics professor at the University of California at Santa Cruz, tells the Post that this will lead to more and more inequality. "We already have disparities. African Americans have the lowest business-ownership rate in the population. … And so here we're creating a situation of closures that's hitting the groups with the lowest rates even harder," he says. "We're just going to see further increases in inequality that has been so hard to change."
Churches Balance President Trump's Message to Governors and Safety for Congregants
Several weeks before President Trump's
 Friday statement on reopening houses of worship, PRRI released data that showed Americans do not think religious institutions should be exempt from stay-at-home orders. In April, 
only
 about one in five (21%) Americans favored allowing churches and religious organizations to hold in-person services even when the government has issued a stay-at-home order. More than three in four (77%) opposed such a religious exemption. In the days that followed Trump's statement, religious groups tried to find a balance for the safety of their congregants. According to 
The Daily Beast
, there were instances of churches reopening despite stay-at-home orders in place across the country
Writers Come Together to Support the End of Anti-Asian Rhetoric
When asked in 2018 to recount their experience with discrimination
, young Asian American and Pacific Islanders (35%) were more likely than white young people (4%) to have experienced racially motivated discrimination in the last year. Throughout the coronavirus pandemic, reports have circulated of increased discrimination against Asian Americans. Last week, over 100 prominent Asian writers released a statement calling for an end to the surge of Asian hostility in the country. "When such attacks are collectively driven by hate, in such large volume, the onus lies heavily on civil society and our elected representatives to condemn them," the 
statement
 reads.