Pro-Putin Sentiment Entangled with Misinformation Spreads Online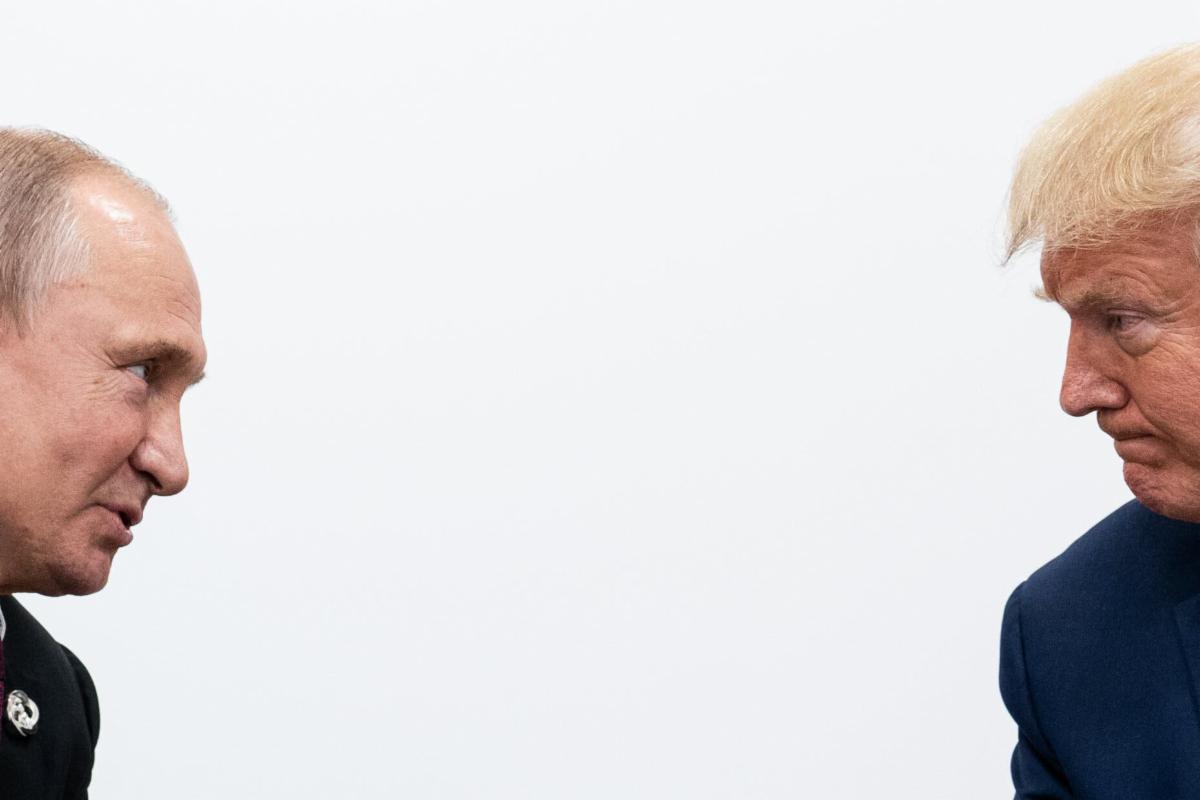 Pro-Putin Sentiment Entangled with Misinformation Spreads Online
Davey Alba and Stuart A. Thompson for The New York Times report that on the day before Russia invaded Ukraine, former President Donald Trump called Vladimir Putin's approach to war "pretty smart." Across YouTube, Twitter, and the messaging app Telegram, Trump's remarks were viewed over 1.3 million times. Many right-wing commentators have hopped on the bandwagon and supported the violence Putin has spearheaded in Ukraine. On various social media sites, members have "criticized President Biden's handling of the conflict and expressed support for Russia," with some going as far as to say they trust Putin more than Biden. Emerson T. Brooking, a resident senior fellow for the Atlantic Council, stated: "For these individuals, Putin's actions aren't a tragedy — they're a fantasy fulfilled." In a Spotlight Analysis titled, "Ahead of Anniversary of 1/6 Insurrection, Republicans Remain Entangled in the Big Lie, QAnon, and Temptations toward Political Violence," PRRI research found that, among those who think the 2020 election was stolen from Trump, 39% agree that "true American patriots" might have to resort to violence in order to save the country.
Conspiracy theories and pro-Russian sentiment have snowballed over the last few days, with falsehoods emerging that the invasion is about "taking down a cabal of global elites over sex trafficking." Zignal Labs found that pro-Russian narratives have "soared 2,580 percent" across English-language social media, cable TV, and print and online outlets in the past week. A new PRRI report issued last Thursday revealed that one in four Republicans (25%), compared to 14% of independents (14%) and 9% of Democrats identify as QAnon believers. Alba and Thompson write: "Some QAnon followers said online that Mr. Putin's invasion of Ukraine was simply the next phase in a global war against the sex traffickers." The attitude was reinforced last week when a QAnon influencer asked followers over an informal poll online in the Patriot Voice group on Telegram if they trusted Mr. Putin, and there was a resounding "yes" from nearly every participant who replied.
---
Florida House passes 'Don't Say Gay' Bill
Joe Hernandez for National Public Radio reports on the Florida House of Representatives' passage of a controversial bill on Thursday that "prohibits any instruction about sexuality or gender between kindergarten and third grade, 'or in a manner that is not age-appropriate or developmentally appropriate for students in accordance with state standards.'" According to the chamber's website, House Bill 1557 passed by a vote of 69-47, with seven Republicans crossing party lines to vote against it. The bill would also ensure parents could have access to their children's education and health records. Kiara Alfonseca for ABC News wrote that an amendment to the bill, introduced Feb. 18 and subsequently withdrawn, would have required school officials to disclose a student's sexual or gender identity to their parents within six weeks of finding out about the student's identity. She noted that LGBTQ advocacy organizations say these bills are reminiscent of the "no promo homo" laws of the 1990s that barred educators from discussing queer topics in schools, but with an added mandate on parent and family involvement.
If signed into law, the legislation would go into effect for the 2022-2023 school year. "It is unclear exactly what kinds of discussions would be prohibited by the bill and exactly what grade levels would be affected," writes Jo Yurcaba for NBC News. State Rep. Joe Harding said during a committee hearing last month that the measure would not prohibit students from discussing their families, or prohibit discussions about LGBTQ history. Paradoxically, Harding, who introduced the bill, said it would ban "specific curriculum or coursework" in which a student would have to have a conversation surrounding LGBTQ topics, WFLA-TV reported.
---
The Top Three Characteristics of a QAnon Believer?
Mark Wingfield for Baptist News Global reports on PRRI's latest research, which is the largest collection of survey data conducted on QAnon conspiracy theories to date, tracking beliefs throughout 2021. The study found that media consumption remains the single most significant predictor of whether a person believes QAnon conspiracy theories. Wingfield writes that "despite Trump leaving office, despite major social media platforms banning QAnon content, and despite the mysterious figurehead of the movement disappearing from the Internet," somehow, the movement has continued to thrive. Natalie Jackson, director of research at PRRI stated: "Our surveys show that QAnon conspiracy theories are not losing popularity over time, despite their championed leader being out of power, and although 16% seems small, that is around 41 million Americans."
With a year's worth of data, PRRI has determined that the characteristics of who is the most likely to be a QAnon believer have not evolved over time. The study found that Americans who most trust far-right news outlets like One America News Network (OANN) and Newsmax are nearly five times more likely than those who most trust mainstream news to be QAnon believers, and also that Americans who most trust Fox News are about twice as likely as those who trust mainstream news to be QAnon believers. "A secondary trait also is common among QAnon believers: Possessing only a high school diploma or less," Wingfield writes. The research found that, compared to Americans with postgraduate degrees, Americans with a high school degree or less are nearly four times more likely to be QAnon believers. The third factor most associated with believing in QAnon is to identify as conservative, though it only has about half the odds associated with media consumption. Additionally, QAnon believers are twice as likely to be Republicans as to be Democrats. Alarmingly, there is a growing link between QAnon supporters and a pro-Russian stance.