Pro-Life or Pro-Choice? The Effect of Religious and Political Identity on Abortion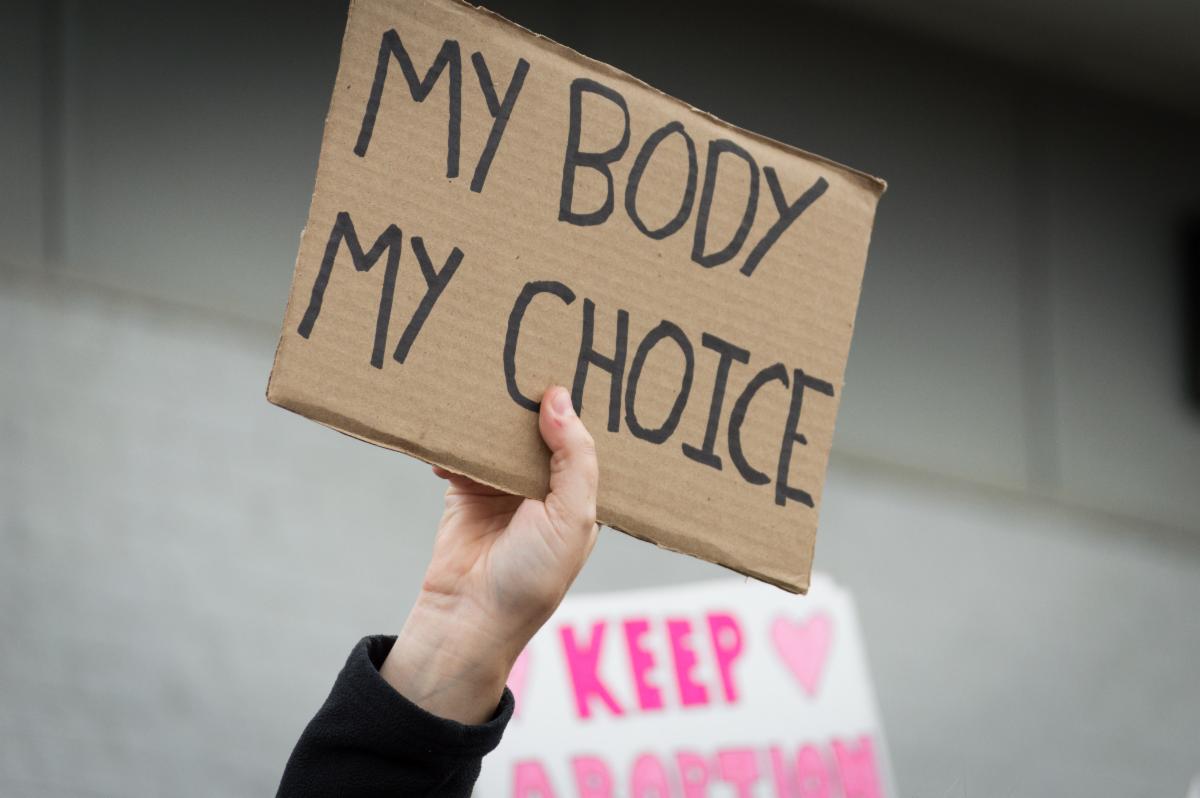 Pro-Life or Pro-Choice? The Effect of Religious and Political Identity on Abortion
At a time when anti-abortion legislation is proliferating across the country, PRRI Research Associate Diana Orcés recently analyzed the role of personal identity on an individual's views on abortion. According to PRRI's 2021 American Values Survey, about one-third of Americans (35%) said that their religious identity is the most important thing or a very important thing in their lives, compared to about 1 in 5 who mentioned their political identity holding importance (19%). Orcés notes that the survey also asked about the importance of abortion to Americans. About one-third of Americans (33%) said that abortion is a critical issue, but this percentage increased by nearly half for those who identify strongly with their political identity (47%) or their religious identity (45%). The majority of those who identify strongly with their religious identity (62%) said that abortion should be illegal in most or in all cases.
Not surprisingly, most white evangelical Protestants (83%) and about two-thirds of white Catholics (64%) who identify strongly with their religious identity think that abortion should be illegal in most or all cases. When asked about the statement, "Roe v. Wade, the 1973 Supreme Court decision that affirmed a constitutional right to abortion, was the right decision and should be upheld," Democrats who identify strongly with their political identity were substantially more likely than Republicans to agree (80% vs. 36%).
---
Anti-LGBTQ Legislation Surge Across United States
Bloomberg's Kelsey Butler reported that at least 325 state-level anti-LGBTQ bills have been proposed so far in 2022, "with about 130 targeting transgender rights specifically." After Florida Gov. Ron DeSantis signed the Parental Rights in Education law (known as the "Don't Say Gay" bill by its critics), copycat proposals are now active in Alabama, Georgia, Louisiana, and Ohio.
After South Carolina's House of Representatives passed a bill last week allowing doctors, hospitals, and health care payers to deny services based on personal beliefs, lawmakers this week passed the "Save Women's Sports Act," according to Delphine Luneau for the Charlotte, N.C.-based QnotesCarolinas. The bill bans transgender students from participating in school sports consistent with their gender identity. Luneau also notes that the latest PRRI data found that 67% of South Carolinians support nondiscrimination protections for LGBTQ people; the same data found that 58% of state residents and 66% of people nationwide oppose allowing a small business owner to refuse to provide products or services to gay or lesbian people if doing so violated their religious beliefs.
---
The Link Between Anti-Abortion Legislation and Christian Nationalism
PRRI founder and CEO Robert P. Jones appeared on MSNBC's The ReidOut with Joy Reid Wednesday to discuss the link between abortion legislation in Oklahoma and Christian nationalism. A day earlier, lawmakers in Oklahoma approved a near-total ban on abortion, a move that follows another ban in Texas that sent women seeking abortions to the Sooner State. According to the Guttmacher Institute, 529 restrictions on abortion have been introduced in 41 states since the start of 2022. Jones stated that there are only two religious groups that oppose the legality of abortion, including white evangelical Protestants and Latino evangelical Protestants. He also noted PRRI research finding that two-thirds of Democrats say the country has changed for the better since the 1950s, while two-thirds of Republicans say it has changed for the worse. "There are no groups that say it has changed for the worse more than conservative white Christian groups. Part of what holds this together is that, as these groups are declining, they are no longer the majority—culturally or demographically in the country. It is this kind of last, flailing, and extreme effort to drag the country back to a time when they were the political and cultural majority."
Jones also highlighted PRRI data on public attitudes toward abortion, saying that there is no state in the country, including the most conservative states, where more than a quarter of the population says that abortion should be illegal in all cases. In Oklahoma, 15% of the population say abortion should be illegal in all cases, the same value as the national average. Click here to watch Jones' segment on The ReidOut with Joy Reid.