President Trump Denies "Losers" Remark About Veterans Killed in Action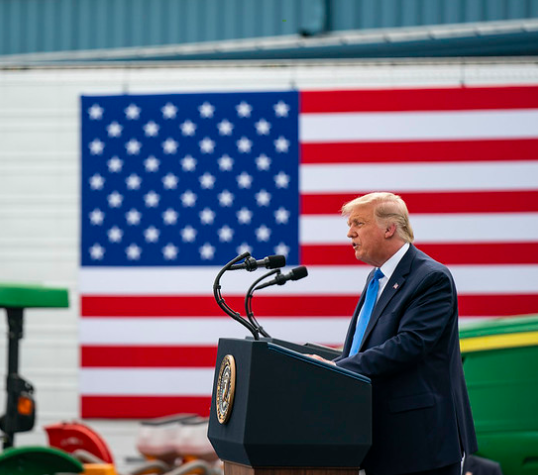 President Trump Denies "Losers" Remark About Veterans Killed in Action
Live Music Returns (Sort Of) At Red Rocks Amphitheatre
PRRI data from March shows that 80% of Americans were likely to avoid attending concerts
 due to the coronavirus pandemic. Nearly six months after the concert industry ground to a halt, Red Rocks Amphitheatre in Colorado is looking for new ways to connect with fans. This week, Red Rocks welcomed several headline acts to their stage to perform live shows, without audiences, that were streamed online. According to The Denver Post, more than 4 million music-starved fans tuned in at different points to a recent show featuring Phoebe Bridgers and Nathaniel Rateliff. "For better or worse, we'll probably be seeing more live-stream-only concerts, even after the pandemic is over," tries Dylan Owens of 
The Denver Post
.
The New Yorker Tackles American Christianity's White Supremacy Problem
In a new piece for 
The New Yorker
, Michael Luo looks at the legacy of racism within the American white Christian church. Luo quotes from PRRI CEO Robert P. Jones' latest book, "
White Too Long: The Legacy of White Supremacy in American Christianity
." "Jones's findings make for some wrenching inferences," Luo writes. Jones' latest book tracks the ongoing internal connection between white supremacy and American Christian churches. "White Christian churches, both Protestant and Catholic, have served as institutional spaces for the preservation and transmission of white supremacist attitudes," 
Jones writes
.