President Trump Comes After Social Media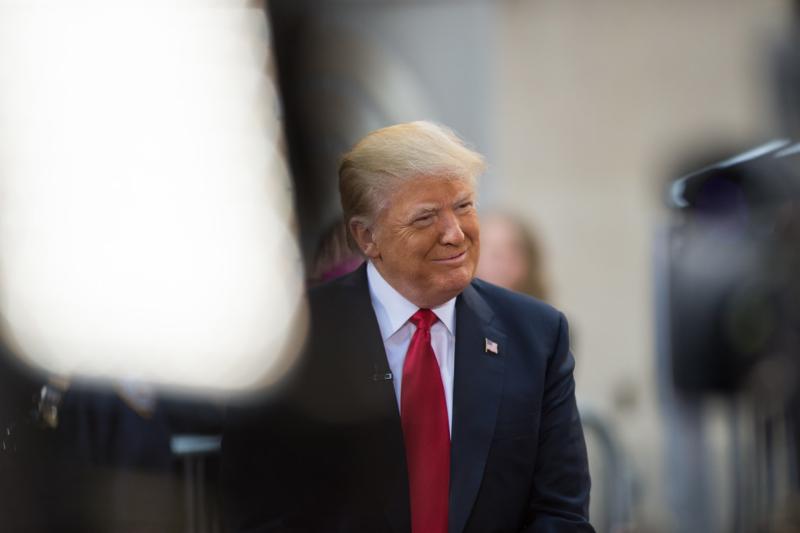 President Trump Comes After Social Media
PRRI's Diana Orcés recently examined how Americans use social media.
 Orcés finds that "most Americans report using Facebook (69%), followed by YouTube (59%), Instagram (35%), Pinterest (21%), Twitter (19%), Snapchat (18%), Linkedln (16%), and Tumblr (4%)." On Wednesday, President Donald Trump threatened these platforms after a tweet of his was given a fact-checking label by Twitter. "Republicans feel that Social Media Platforms totally silence conservatives voices. We will strongly regulate, or close them down, before we can ever allow this to happen. We saw what they attempted to do, and failed, in 2016," Trump 
wrote
. 
Additional analysis by Orcés shows that "Democrats (23%) and independents (23%) are more likely than Republicans (17%)
 to be frequent social media users. By contrast, there are no differences among partisans who don't use any social media sources."
Slow Roll Out for Congressional Bill Meant to Help Starving Children
In 2017, a majority (56%) of Americans agreed with the statement 
that the only way to make sure that children living in poverty have a chance to succeed in life is to provide more assistance to their parents. Three years later, during a global pandemic, child poverty and children's access to food and medicine remains a grave concern. According to The New York Times, an emergency program arranged by Congress has not made much of a dent. "Congress approved the effort in mid-March as part of the Families First act, its first major coronavirus relief package. By May 15, only about 15 percent of eligible children had received benefits," 
writes Jason DeParle.
 As of May 15, only 12 states had started payments, and 16 states still lack federal approval to begin the payments.
The Atlantic: New Trump Slogan Admits Failure
Following record-high favorability ratings in March, PRRI found that President Donald Trump's 
favorability rating took a dip in April. This data notes a drop in support from some of his key base groups, and larger declines in battleground states, which dropped from 
53% to 38%.
 David A. Graham in The Atlantic recently looked at Trump's latest campaign slogan, "Transition to Greatness," and how it admits a form of defeat for the presidency. "The phrase is a flop, both as coinage and as messaging. Start with the language: Is there anything less exciting than a transition? There's a reason Barack Obama didn't offer 'transition' you could believe in, because nothing inspires less enthusiasm," 
Graham writes.
 As political strategist Mark McKinnon puts it, "He hasn't delivered the greatness yet, but try him again, and he'll deliver it next time."
Four in Six Coronavirus Testing Centers in Texas are in White Communities
In a recent 
Spotlight Analysis, PRRI's Ian Huff and David Tigabu
 looked at how nonwhite communities are disproportionately impacted by lack of healthcare. 
"
Nearly nine in ten (87%) white Americans
 who are employed part time or full time say they have health insurance coverage. Fewer black workers say the same (83%), compared to fewer than two-thirds (64%) of Hispanic American workers," they write. This disparity has been put on display in Texas, where black and Hispanic neighborhoods have depleted access to testing sites for the coronavirus. According to an 
NPR
investigation, "four out of six of the largest cities in Texas, testing sites are disproportionately located in whiter neighborhoods."
Quarantine, Amy Cooper, and Microaggressions Across the U.S.
PRRI data from 2018
 found that 61% of Americans
 believe that white people have certain advantages in society based on the color of their skin. The same survey found that 73% of Americans said that black people face a lot of discrimination, including 91% of black Americans. These advantages were on display this week when a woman in Central Park, Amy Cooper, threatened to call the police and falsely report a black man was threatening her, because the man asked her to leash her dog. Ernest Owens writes in 
The New York Times
 how his experience with racial privilege has changed during quarantine. "Racial microaggressions used to be a part of my daily life and a regular topic of my therapy sessions. Now they're not. And I'm realizing that as a black queer man living in America, I'm often better off at home," he writes.