Politico: Trump Team Hopes Female Staffers Can Connect with Battleground Voters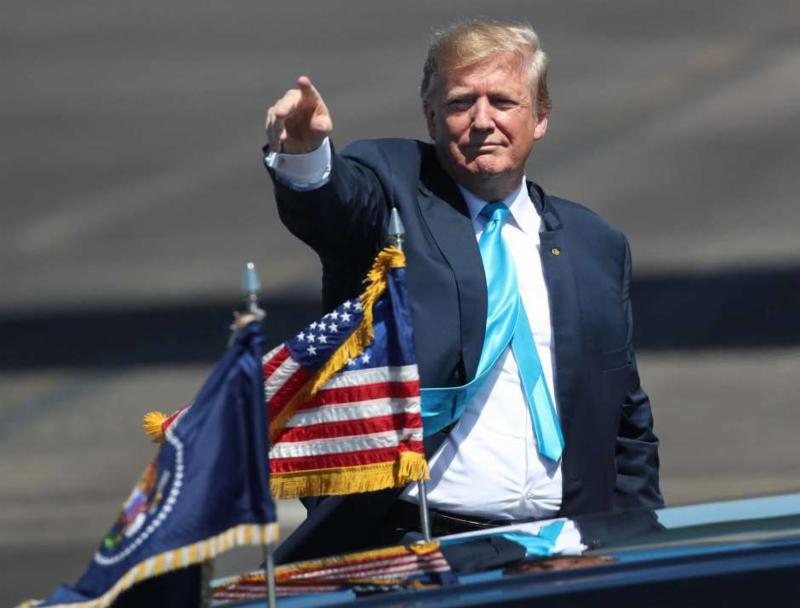 Politico: Trump Team Hopes Female Staffers Can Connect with Battleground Voters
In a recent piece for Politico, Gabby Orr provides a look at how President Donald Trump's presidential campaign looks very different from the boy's club of 2016. Among Trump's senior staff for his 2020 campaign, half are women. "It's a huge advantage having women on the campaign and women in all stages of life," former Fox News pundit and current national campaign press secretary Kayleigh McEnany tells Orr. "We help bring a varied perspective to the issues in terms of what we prioritize and what the campaign's general messaging should look like." The campaign tells Orr that they believe having women in senior leadership positions could help with messaging to female voters in battleground states. Recent PRRI data shows that Trump may have a problem with women at the polls in 2020. For example, support for impeachment among white women without a college degree has risen from 29% in mid-September to 40% in mid-October.
Virginia Poised for Rare Chance at Criminal Justice Reform
Voters in four Northern Virginia counties will get the chance next week to overhaul the criminal justice system in their communities. Loudoun, Prince William, Fairfax, and Arlington counties will all hold elections for the position of commonwealth attorney. That these positions are up for election at the same time could spark a progressive wave across the Northern part of the state. "For all of these offices to be open at the same time is completely unprecedented," Democratic political consultant Ben Tribbett tells The Washington Post. "If the state legislature also flips to the Democrats, you are going to see lawmakers very receptive to the ideas put forward by some of the more progressive candidates for prosecutor. They could impact legislation." In Fairfax, the largest of the counties, a Democrat and an independent candidate present very different plans on issues such as cash bond and marijuana possession. "The office is not set up to meet the challenges of a growing Fairfax County," Democratic candidate Steve Descano says. "It's stuck in the past and not set up to meet the challenges of tomorrow." Steve Fahey, the independent challenger, argues that Descano's policies will make the area less safe. On the issue of marijuana, PRRI data shows that 67% of the country believes recreational marijuana should be legal, up from 43% in 2012.