Overturning Roe 'Flies in the Face' of American Public Opinion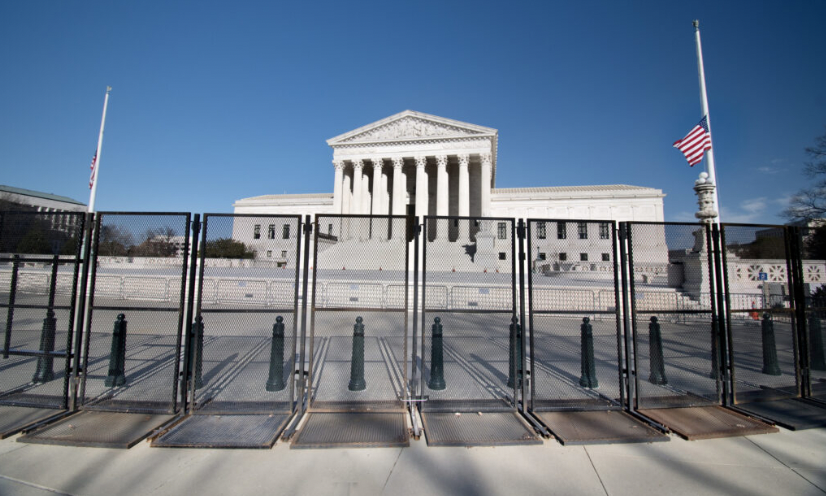 Overturning Roe 'Flies in the Face' of American Public Opinion
Against the backdrop of the U.S. Supreme Court overturning Roe v. Wade and Planned Parenthood v. Casey, PRRI Board Chair Melissa Deckman, Ph.D., provides an evaluation of American public opinion on abortion in a new spotlight analysis. The court's decision, Deckman writes, "flies in the face of public opinion," with 61% of Americans saying that Roe v. Wade should have remained the law of the land, according to PRRI's March 2022 survey. On partisan attitudes, the data show more than three out of four Democrats opposed overturning Roe (74%), including 56% who strongly opposed this move; a solid majority of independents — 61% — also opposed a Roe overturn. Even Republicans were mixed on this possibility, with 48% saying the nearly-50-year-old decision should have stood.
Notably, most religious Americans wanted to see Roe upheld, Deckman writes. In fact, 62% of white mainline Protestants, 63% of Black Protestants, 60% of white Catholics, and 58% of Hispanic Catholics would like to have seen Roe remain the law of the land. Moreover, 74% of religiously unaffiliated Americans opposed overturning Roe. By contrast, only 52% of white evangelical Protestants supported overturning Roe — the only major religious group in which most adherents supported removing the constitutional right to abortion.
While opinions about abortion's legality differ depending on the state, according to data from PRRI's 2018 American Values Atlas, in no state does more than one in four Americans say abortion should be illegal in all cases.
---
On Abortion, More Than Just 'Two Sides'
Prior to today's U.S. Supreme Court ruling overturning Roe v. Wade and Planned Parenthood v. Casey, PRRI's Research Director Natalie Jackson, Ph.D., wrote about the nuance within Americans' opinions on the topic of abortion, with a focus on the common misconception that there are only "two sides" to the debate. PRRI surveyed more than 5,000 Americans in March on their views on abortion, finding that 64% of respondents said abortion should be legal in most or all cases, while 35% said abortion should be illegal in most or all cases. While these findings are consistent with other polling, the exact share can vary based on both question phrasing and the answer options provided, Jackson writes for FiveThirtyEight.
There is, however, a contradictory finding that 43% of those who said abortion should be illegal in most or all cases opposed overturning Roe, while 26% of those who thought abortion should be legal in most or all cases supported overturning Roe. Jackson explains that, while it is possible that people misunderstand the question or wording, it is also largely because many people hold opinions that are not cut and dry. Additionally, substantial shares of Republicans and Christians said that they personally think abortion should be illegal but don't want Roe overturned, which Jackson theorizes could simply be a result of accepting what most Americans want and support.