Op-Ed:Tennessee Governor is Wrong for Religious Proclamation Day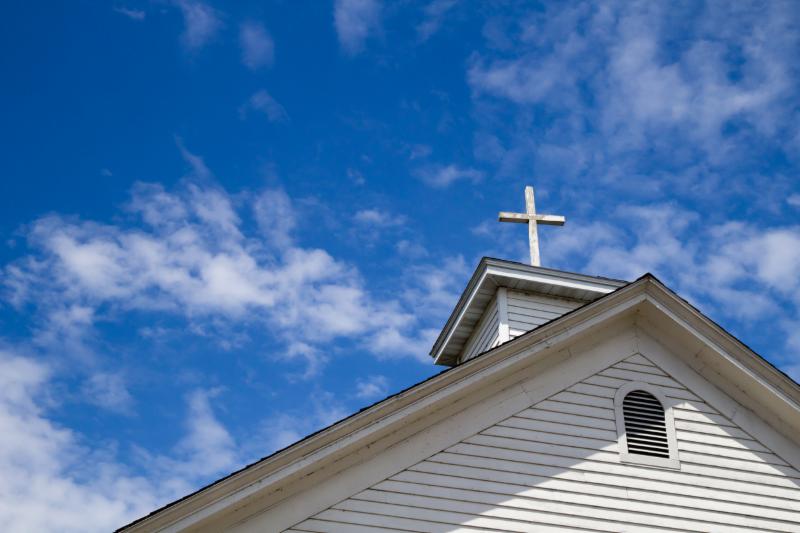 Op-Ed:Tennessee Governor is Wrong for Religious Proclamation Day
In a recent op-ed for Knoxville News Sentinel Dan Barker and Annie Laurie Gaylor write of their disapproval of Tennessee Gov. Bill Lee declaring October 10 a citywide day of fasting and prayer. According to the authors, this directly violates the establishment clause of the First Amendment that "prohibits government sponsorship of religious messages." According to the authors, the proclamation is totally exclusionary. "Even though this proclamation nominally includes those of non-Christian faiths, it still excludes those of no religious faith, who now make up 24% of adult Americans and 38% of Americans born after 1987, according to a 2017 Public Religion Research Institute survey." The authors suggest that the governor should ditch a day of religious proclamation in favor of one that celebrates "freedom of conscience afforded by the constitutional separation between religion and government."
Supreme Court Returns With Several Big Issues on the Horizon
October 7 marks the beginning of the new term for the Supreme Court of the United States, and we can expect to see several major cases in this year's docket. In a recent piece for CNN, Supreme Court Reporter Ariane de Vogue gives a preview of what to expect from the upcoming term. de Vogue notes that DACA, LGBT nondiscrimination protections, religious liberty, as well as abortion will be debated. Some of these issues have not seen discussion from the highest judicial court in years. Today, the court will begin to tackle LGBT issues. "At issue are two cases — Bostock v. Clayton and Altitude v. Zarda — that concern discrimination based on sexual orientation, and a third, R.G. and G.R. v. EEOC, that targets gender identity," de Vogue writes. Of these issues, PRRI data has found that Americans overwhelmingly support LGBT nondiscrimination protections and one affirming their own gender identity. Nearly seven in ten (69%) Americans favor laws that would protect LGBT people from discrimination in jobs, public accommodations, and housing. Support for these protections has remained steady over the last several years.
Data Shows How California Residents Given an a Stipend Spent Their Money
Since February 2019, more than 120 residents of Stockton, California have been receiving a prepaid $500 gift card. These recipients are among the poorest in the city, and are benefiting from a basic-income trial program implemented by 29-year-old Mayor Michael Tubbs. The $500 a month stipend was given to those living at or below the median income line, which is about $46,000 a year. According to recently released data about how residents are spending the money, most are paying bills or buying groceries. "On average, participants in Stockton's trial spent most of their stipends (around 40%) on food and another 24% on sales and merchandise, including trips to Walmart or dollar stores. Another 11% went to paying their utilities, and around 9% went to buying gas and repairing their cars," reports Aria Bendix of Business Insider. A comprehensivePRRI survey of working Californians shows that 31% of workers are currently struggling with poverty, and 54% of those working and struggling with poverty are Hispanic. In April, Mayor Tubbs said he was not particularly worried about the program. "Every time you do something new, it's scary," Tubbs said. "You have to convince people that, 'No, it's going to be okay. We're going to be safe. And we'll all be better off for it.'"
Supreme Court to Decide on DACA
Ahead of the coming U.S. Supreme Court term, some of the biggest companies in the world have advocated that the court protect the Deferred Action for Childhood Arrivals (DACA) program. Under DACA, nearly 800,000 immigrants (known as "Dreamers") who were brought to the United States as children were shielded from deportation and allowed to work. "Eliminating DACA will inflict serious harm on U.S. companies, all workers, and the American economy as a whole," a statement from 143 companies reads. "Companies will lose valued employees. Workers will lose employers and co-workers." Among the companies who have attached their name to the brief are Starbucks, Amazon, and Verizon. The Supreme Court will hear arguments from White House lawyers who say that former President Barack Obama lacked the authority to implement the program. PRRI data shows that more than seven in ten (72%) Americans favor allowing illegal immigrants brought to the U.S. as children to gain legal resident status if they join the military or go to college.