Olsen: Overturning 'Roe' Would Be the Easy Part for the Pro-Life Movement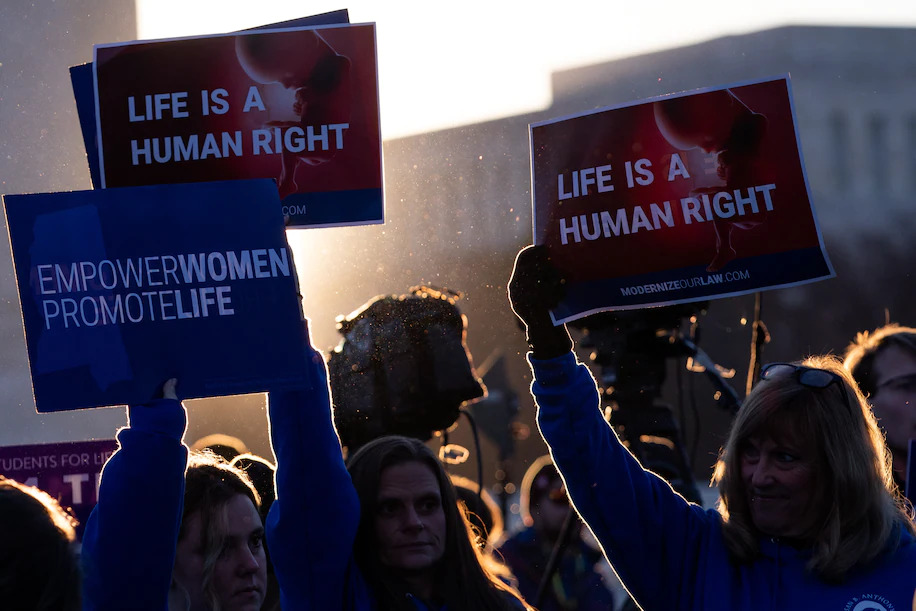 Olsen: Overturning 'Roe' Would Be the Easy Part for the Pro-Life Movement
Henry Olsen for the Washington Post recently assessed the Supreme Court's argument surrounding Roe v. Wade and how overturning it would be the "easiest part" in pro-life advocates' pursuit to ban abortion. Between 61 and 68 percent of Americans say abortion should be legal in all or most circumstances according to polls from the Pew Research Center, Quinnipiac University and PRRI. Olsen also notes that "the closer an unborn child is to birth, the more the public supports that child's right to life," with support sharply declining from majority support in the first trimester to abortion to roughly 80 percent opposition of abortion rights in the third trimester. According to PRRI's 2021 American Values Survey, 63% of Americans say that Roe v. Wade was the right decision and should be upheld, including twice as many Democrats (81%) as Republicans (41%).
---
Major Religions Don't Oppose COVID-19 Vaccines
Last month, the Biden administration announced companies with 100 or more would need to require their employees to be fully vaccinated by January 4 or undergo weekly testing. The Chattanooga Times Free Press reports that there is a spike in workers seeking religious exemptions nationwide. The article cites the U.S. Equal Employment Opportunity Commission, which states that employers are to provide employees an accommodation as long as doing so does not place "undue hardship" on the business. An accommodation can be rejected if the request does not align with the religion or the request is unrelated to the employee's beliefs. The employment commission guidelines state that objections based on "social, political or personal preferences, or on nonreligious concerns about the possible effects of the vaccine, do not qualify as 'religious beliefs.'" The article also examines the various religious group's positions on the COVID-19 vaccine, noting that no major religious group opposes vaccinations, and vaccine hesitation has fallen in recent months. A June survey by PRRI and IFYC found that white evangelicals remain the most likely religious group to avoid or refuse to receive the vaccine. Next week, PRRI and IFYC will release a new survey looking specifically at Americans' views on religious exemptions.
---
The Christian Legal Army Behind the Ban on Abortion in Mississippi is Also Driving Anti-Trans Bills 
As the Supreme Court considers a case that could overturn Roe v. Wade, Amy Littlefield of The Nation depicts how the Christian right's legal and judicial wings have worked together for decades to bring about this moment. Littlefield describes the Alliance Defending Freedom as the "engine behind the Christian right's legal agenda," with policies driving not only the "complete ban on abortion," but also banning transgender students from sports and using the restrooms that match their gender. She noted how in many states across America, "abortion and transgender rights are being eroded in tandem," with more than 100 anti-transgender bills this year, up from 21 in 2015. In a recent analysis, PRRI found that just 16 percent of Americans nationally think abortion should be illegal in all cases while more Americans—23 percent—think it should always be legal. Additionally, PRRI's April 2019 Survey found that more than six in ten Americans (62%) said that they were more supportive of transgender rights than they were five years ago.