Numbers on Impeachment Show the Power Fox News Has on Republicans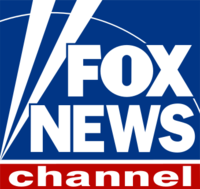 Numbers on Impeachment Show the Power Fox News Has on Republicans
In a recent piece for The Washington Post, Greg Sargent looks at PRRI's 2019 American Values Survey and what it says about impeachment. PRRI data shows that Fox News viewers are significantly more likely to say that President Trump should not be impeached. According to the AVS, nearly every Fox News voter surveyed (98%) believes that Trump should not be impeached and removed from office. More than half (55%) of Republicans who watch Fox News say that there is nothing Trump could do to lose their approval. "The numbers show that Republicans who watch Fox News tend to be much more pro-Trump," PRRI Research Director Natalie Jackson tells Sargent. "Fox seems to be a powerful vehicle for Trump support." Sargent concludes his piece by looking at the types of narratives about Trump that are discussed on Fox News, which often stray from his coverage in other media sources. "This hermetically sealed-off version of reality has created a space in which Republicans are backing Trump because he's only done right," Sargent writes. 
"Klans and Commies" Represent Just How Little Republicans and Democrats Think of Each Other 
Partisan polarization has been one of the main topics to dominate the Trump era. Writing in New York Magazine's Intelligencer, Ed Kilgore looks atwhat recent PRRI data says about this polarization, and just how little Democrats and Republicans think of one another. "It's amazing how little Democrats have in common with Republicans, and vice versa, in how they view the other party," Kilgore writes. PRRI's most recent data shows that 94% of Republicans believe they are trying to "protect the American way of life from outside threats." Eight in ten (80%) Democrats believe that the Republican Party has been taken over by racists. More than eight in ten (83%) Democrats also believe that the Democratic Party is "trying to make capitalism work for the average American." Republicans disagree with this notion, with 82% saying that the Democratic Party has been taken over by socialists. Kilgore notes the impact this could have on the 2020 election. "The 2020 elections are going to represent an apocalyptic clash of cultures and perceptions. Taking perceptions of the opposition as they exist and ratcheting them up into the insane level they are likely to achieve when the deal goes down is going to make this feel like a fight between the Klan and Commies," he writes.
Support for Impeachment Grows Among White Working-Class Women Without a College Degree
Despite growing support for the impeachment of President Trump in some communities, the 2019 AVS shows that his core base is still supporting him, though there are some cracks among his 2016 supporters. Jeremy Peters in The New York Times notes the strong support for Trump from evangelical Protestants and Fox News viewers, and the dip Trump has seen in other circles. PRRI data shows that support for impeachment has grown from 29% in September to 40% when recently asked among white women without a college degree. According to PRRI CEO and founder Robert P. Jones, this trend is not good for Trump. "If you have lost, in the space of a month, 11 points of support from non-college white women," Jones tells Peters, "that should give President Trump some pause. That's a big big group, and they matter in the states where Trump has just got to win — Wisconsin, Michigan and Pennsylvania." 
Rubin: Democrats Can't Win in 2020 By Just Turning Out the Base
According to Jennifer Rubin of The Washington Post, PRRI's latest release shows that Democrats need to do more in 2020 than mobilize their base. Rubin points to the 33% of voters who say that it will depend on who the candidate is for them to vote Democrat in 2020. These voters could be joined by the 50% of voters who lean Republican but say that President Trump could lose their support between now and election day. "This is quite different than the portrait of an immovable GOP base that one hears about. By contrast, only 15% of Democrats say they disapprove of Trump but that he could win them over," Rubin notes. She believes that the right Democratic candidate has the chance to peel off some votes for Trump that previously were thought to be untouchable. Given recent news about Trump, ISIS, the Kurds and Syria, Rubin believes it would behoove the Democrats to nominate someone who knows national security. PRRI data shows that 54% of voters put terrorism among their top issues. She concludes, "Democrats would be wise to nominate someone credible on national security and not considered politically extreme. Democrats should choose very wisely."