New PRRI Survey on Abortion Attitudes: SCOTUS Decision 'Activated' Democrats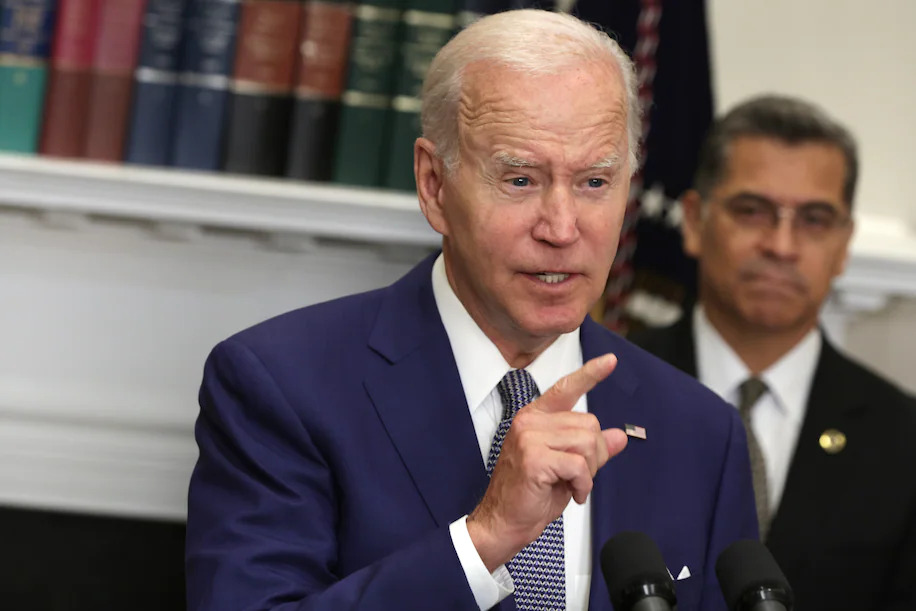 New PRRI Survey on Abortion Attitudes: SCOTUS Decision 'Activated' Democrats
While writing about President Joe Biden's forceful statements last Friday in support of abortion rights, Washington Post reported-opinion columnist Jennifer Rubin cited data from PRRI's new survey on the subject. The survey, fielded immediately after the U.S. Supreme Court overturned Roe v. Wade, found that the decision has activated Democrats. Following the ruling, 43% of Democrats said they will only vote for a candidate who shares their view on abortion, up from 17% in the fall of 2020.  On the same question, independents increased by 11 percentage points (from 14% in 2020 to 25% today), while Republicans held steady (from 32% in 2020 to 31% today). Rubin also noted that PRRI found 65% of the nation thinks abortion should be legal in all or most cases. "The outlier is the GOP's white, evangelical Protestant base, with only 25% of that demographic saying the same," she writes.
In addressing the court's action, Biden last week said the justices had exerted "raw political power." Rubin argues that the immediate solution should be to codify Roe v. Wade, carving out a filibuster exception in the U.S. Senate. She also notes that Biden has issued multiple executive orders on the issue, including a protection on interstate travel and access to FDA-approved abortion medication.
---
Why Americans Support LGBTQ Rights but Stop Short on Transgender Rights
PRRI Research Director Natalie Jackson, Ph.D., recently wrote for FiveThirtyEight about the disconnect between public support for LGBTQ nondiscrimination laws and the lack of similar support for transgender rights. According to PRRI data, laws intended to protect LGBTQ people from discrimination in jobs, public accommodations, and housing has the support of about 8 in 10 Americans. On the contrary, while measures to curb the rights of transgender individuals have proliferated across the nation, Jackson notes that many Americans actually do support restricting transgender rights.
PRRI found that 47% of Americans favored "bathroom bills" that would require transgender people to use the bathroom of their sex assigned at birth, not their gender identity. Furthermore, 52% of Americans said they were opposed to transgender boys participating in high school sports for their gender identity; 61% said the same of transgender girls. Jackson notes that "a considerable share of Americans [hold] seemingly opposing views," in which they support nondiscrimination protections for LGBTQ Americans, but they oppose transgender individuals playing sports or using the bathroom that aligns with their gender identity. What to make of these contradicting views? Jackson writes that an answer emerges when we look at beliefs about gender: "As with abortion, the true dividing line seems to have more to do with how people think about gender." Among those who feel strongly that there are only two genders, more than half hold opposing views on these two issues.
---
PRRI's Jones Discusses SCOTUS Decisions with Joy Reid
PRRI President and Founder Robert P. Jones, Ph.D., appeared Monday on MSNBC's The ReidOut with Joy Reid and guest Elie Mystal, justice correspondent for The Nation. As a basis for the conversation on the impact of recent U.S. Supreme Court decisions, Reid noted a New York Times piece quoting Pennsylvania GOP gubernatorial candidate Doug Mastriano, who said that the separation of church and state is a "myth." Mastriano continued: "If I read articles where you're attacking Christians and painting us in a particular picture that is hateful and intolerant, we won't have the time of day for you [in a Mastriano administration]." Reid emphasized that Mastriano shares the view of U.S. Rep. Lauren Boebart, who last month told a Colorado Springs congregation that separation of church and state is "junk" and not in the Constitution.
Jones noted that PRRI data sheds light on the matter: "When we ask whether people envision this country as a promised land for European Christians who can set an example for the rest of the world, …we have a majority of white evangelicals saying, 'Yes, that is the vision of the country that I have.'" He also said that the Supreme Court didn't just rule on abortion and school prayer last month, but that the court attacked the underlying premise of the separation of church and state. Jones featured this video in his latest #WhiteTooLong Substack, which you can view here.