New Proposal Could Deny LGBT Families From Adopting Children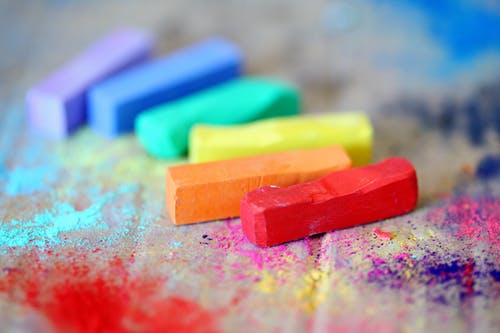 New Proposal Could Deny LGBT Families From Adopting Children
The Trump administration has announced a new proposal that would allow foster care and adoption agencies to deny their services to LGBT families on faith-based grounds, rolling back a 2016 discrimination regulation instituted by former President Barack Obama. "The proposed rule would better align its grants regulations with federal statutes, eliminating regulatory burden, including burden on the free exercise of religion," the Department of Health and Human Services said in a news release on Friday. Critics argue that agencies would now be allowed to receive federal grants and funding, even if they reject LGBT families as potential parents for religious reasons. Alphonso David, president of the Human Rights Campaign, called the proposal "horrific" and said it would enable widespread discrimination. "This would permit discrimination against LGBTQ people, religious minorities, and women in programs related to foster care, adoption, HIV and STI prevention, youth homelessness, refugee resettlement, elder care programs and more." In 2017, PRRI asked about adoption agencies with religious affiliations. The data shows that more than two-thirds (68%) of the public oppose allowing agencies that receive federal funding to refuse placing children with gay or lesbian people, compared to 28% of Americans who favor such a policy. However, the public is more divided over the discretion that should be granted to religiously affiliated agencies that do not receive federal funding. More than four in ten (44%) Americans say such agencies should be permitted to exclude gay and lesbian couples, while more than half (51%) say they should not.
Oregon Judge Temporarily Blocks Trump Administration Health Care Requirement for New Immigrants
Last month, the Trump administration issued a proclamation that would require prospective immigrants to demonstrate their ability to obtain health insurance within 30 days of arriving in the U.S., which experts say would favor wealthy immigrants and prevent many U.S. citizens from bringing their family members into the country. U.S. District Judge Michael Simon in Portland, Oregon issued a temporary restraining order Saturday, a day before the policy was set to go into effect, which will remain in place for 28 days. The Migration Policy Institute estimated that this could prohibit 375,000 people from entering the country annually, mainly those coming as part of a family immigration program. According to PRRI's 2018 American Values Survey, a slim majority (51%) of Americans favor passing a law that places stricter limits on the number of legal immigrants coming to the U.S., while nearly 47% oppose such a law. 
Social Conservatives Could Make Trans Kids in Youth Sports Their Next Issue
A recent piece in The New York Times looks at how transgender children and school sports could soon become a campaign talking point for President Donald Trump. Jeremy Peters writes of a recent push in the Kentucky governors race that paints transgender children participating in school sports in a negative light. This campaign, Peters opines, could be a testing ground for social conservatives of the future. "The results could inform what type of campaigns social conservatives run in the future — and answer whether the delicate and deeply personal questions around gender identity are the next major wedge issue in American politics or, as recent experience suggests, something that most voters and politicians would rather not see politicized." PRRI data shows that more than six in 10 (62%) of Americans have become more supportive of transgender rights, including 47% of Republicans and 76% of Democrats.
Oklahoma Addresses High Incarceration Rate with New Law to Forgive Nonviolent Crimes
Felicia Witherspoon has been in and out of prison over the last decade as she has struggled to overcome a crack cocaine addiction. Her most recent charge in 2017, which could have landed her in prison for 20 years for simple possession, was overturned thanks to a new law passed Nov. 1 in Oklahoma. The law, signed by Republican Gov. Kevin Stitt, builds on a state ballot initiative passed in 2016 to help ease the incarceration crisis by reducing simple drug possession charges and low-level property crimes to misdemeanor charges. The retroactive law will result in 1,000 to 3,500 inmates being released, and the chance for approximately 60,000 former prisoners to get their records expunged in a state with the highest incarceration rate in the world. According to PRRI data from 2015, 14% of Americans have a great deal of confidence in the criminal justice system, while 48% have some, 27% have little confidence, and 11% have none at all.