NBC News Looks at Recent PRRI/AAPI Data Survey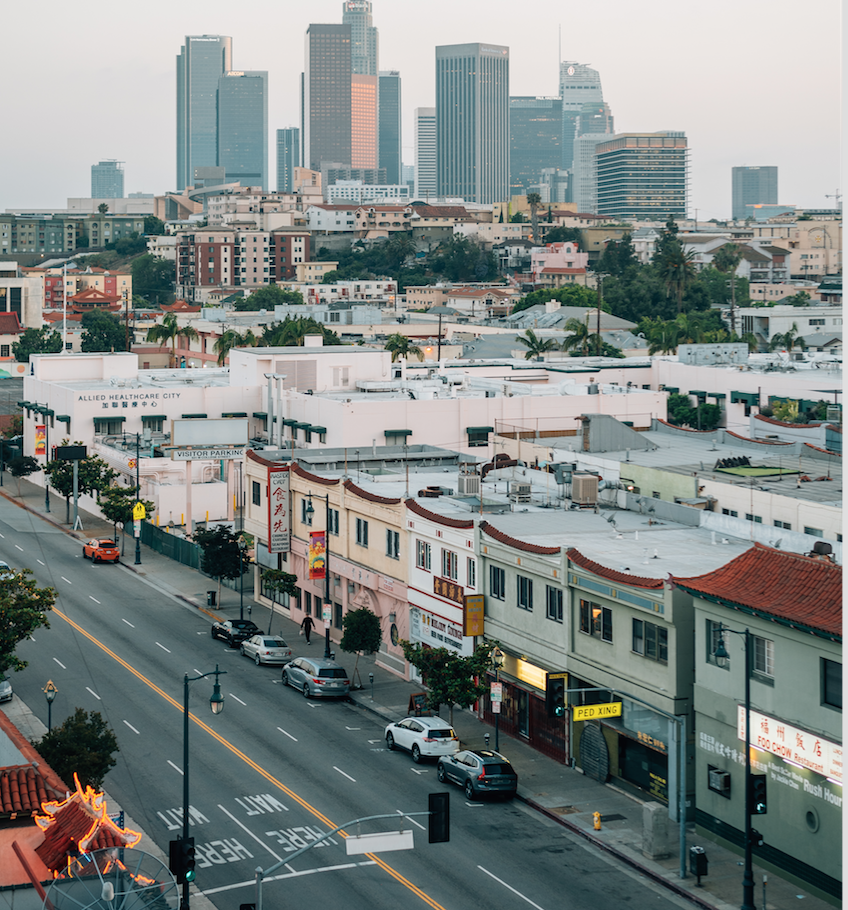 NBC News Looks at Recent PRRI/AAPI Data Survey
In a recent piece for NBC News, Kimmy Yam looks at a recent PRRI/AAPI Data survey on working AAPI Californians. Yam notes that 55% of AAPI Californians surveyed do not believe in the "bootstrap" narrative that "hard work and determination alone" is a possible path to success. PRRI Public Fellow Janelle Wong spoke with Yam about what the data revealed about the AAPI experience. "I think it is really important that AAPIs … demonstrate an understanding that societal factors like racial discrimination pose a significant barrier to the idea that hard work and determination alone guarantee success, especially for those working and struggling with poverty," Wong says. "This understanding seems to increase as AAPIs spend more time in the U.S. and has been more fully recognized by the second-generation." Among the survey's findings is that more than 80% of Native Hawaiian and Pacific Islanders responded 'yes' when asked if they had experienced a list of hardships, including being unable to pay a bill or having to use food stamps.
Abortion Hot Topic at Democratic Debate
During Wednesday night's 5th Democratic primary debate, abortion was widely discussed among the assembled candidates. The New York Times highlights the four candidates who focused on abortion: Sen. Elizabeth Warren (D-MA), Sen. Cory Booker (D-NJ), Sen. Amy Klobuchar (D-MN), and Sen. Bernie Sanders (I-VT). Near the end of the debate, MSNBC moderators asked candidates about a recent bill in Georgia that would make abortion illegal if a heartbeat had been detected in the fetus. "Protecting the right of a woman to be able to make decisions about her own body is fundamentally what we do and what we stand for as a Democratic Party. Understand this: When someone makes abortion illegal in America, rich women will still get abortions," Warren offered. Sanders followed up, saying abortion rights were another example of a place in which the government needed to get "out of the backs of the American people." PRRI data shows that a majority (54%) of Americans believe that abortion should be legal in all or most cases, while four in ten (40%) believe that abortion should be illegal in most or all cases. These numbers are essentially unchanged since 2014 when a similar majority (55%) of Americans said abortion should be legal in all or most cases, and about four in ten (41%) believed that abortion should be illegal in most or all cases.
Council Meetings Grow Contentious of LGBT Nondiscrimination
City council meetings in Olathe, Kansas have grown tumultuous in recent weeks after LGBT advocates say a city council member tried to get a gay rights activist fired for advocating for nondiscrimination protections. Karin Brownlee, the council member in question, denied the claims during a meeting in which hundreds attended. Brett Hoedl, the Chairman of Equality Kansas Metro Kansas City chapter claims that Brownlee contacted his employer and told them he had invoked their name during a recent speech on the need for LGBT nondiscrimination protections in the area. According to TheKansas City Star, supporters of Hoedl took to the microphone to advocate for such protections in the area. Though there have been calls for her resignation, Brownlee has no plans to resign. PRRI data shows that a slim majority (53%) of residents in the Kansas City metro area oppose allowing small business owners to refuse to serve gay and lesbian customers based on their religious beliefs.
Are Two Women on the Presidential Ticket Possible?
According to Vanessa Williams of The Washington Post, it is likely that at least one woman is on the presidential ticket for Democrats in 2020, but why not two? Williams recaps the history of major female candidates and assesses the current presidential field. "The female candidates have expressed frustration that the news media and some voters continue to ask whether they could beat Trump. Harris has challenged voters on the issue at forums and in media interviews. Klobuchar, in an interview before the debate, questioned whether she and her sister presidential candidates would even be on the debate stage if they had as little political experience as Buttigieg. In the interview, and when she was asked about her comments during Wednesday's debate, she wondered whether women politicians were held to "a different standard." According to PRRI data, one in five (20%) Democrats and Democratic-leaning independents say they think it would be better to nominate a man as the Democratic nominee to run against Trump in 2020, while 12% say it would be better to nominate a woman. However, the vast majority (68%) say the gender of the nominee does not matter. There are notable differences in preferred gender of the Democratic nominee by age. Young Democrats and Democratic-leaners ages 18-29 (17%) are much more likely than seniors ages 65 and older (7%) to say that it would be better to nominate a woman as the Democratic nominee. Interestingly, there are no notable differences in preference for the nominee's gender by either gender or ideology.