NAACP Issues Travel Advisory for Florida, Says State "Has Become Hostile to Black Americans"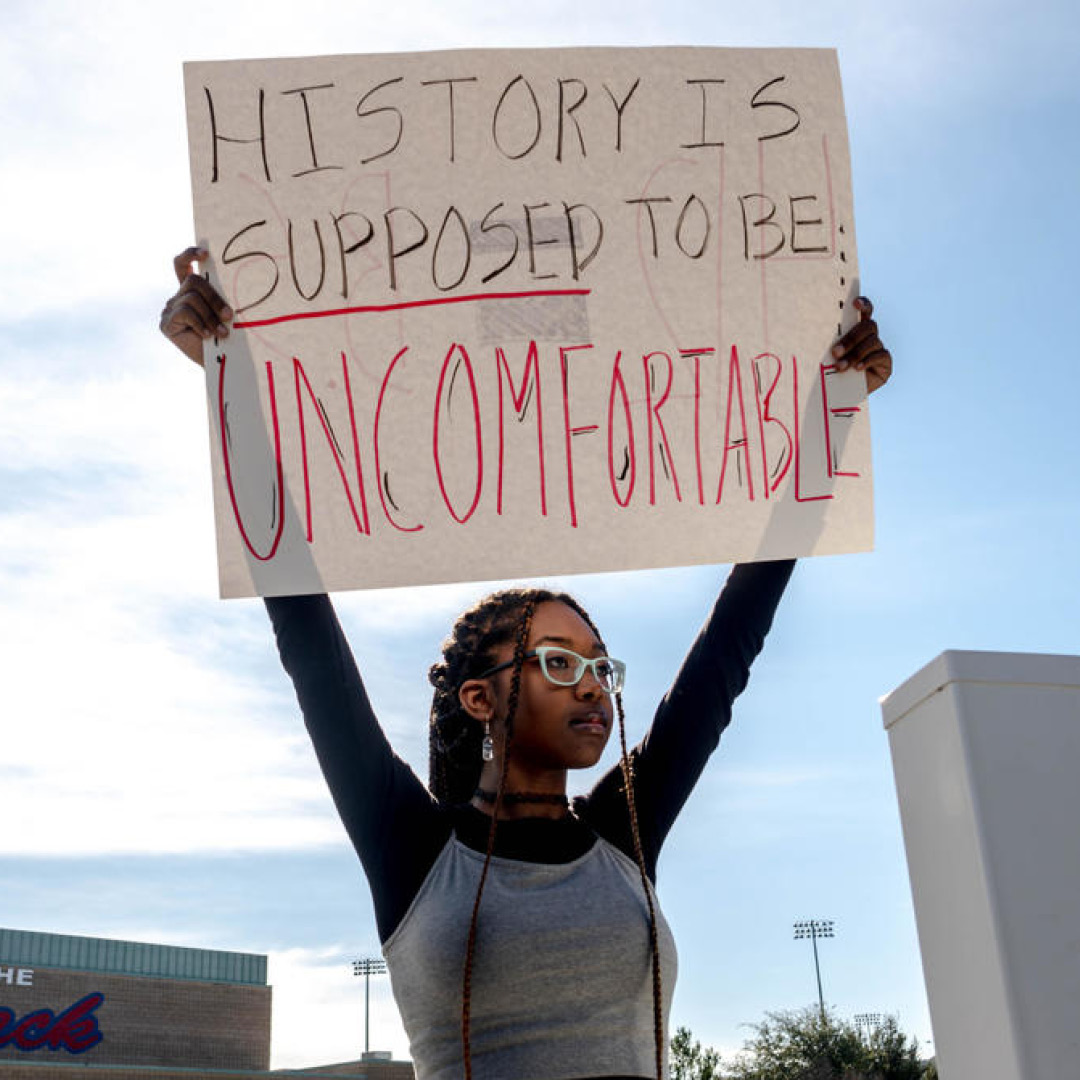 NAACP Issues Travel Advisory for Florida, Says State "Has Become Hostile to Black Americans"
Aliza Chasan for CBS News reports that the NAACP has issued a formal travel advisory for Florida, stating "Florida has engaged in an all-out attack on Black Americans, accurate Black history, voting rights, members of the LGBTQ+ community." This NAACP advisory follows similar actions from League of United Latin American Citizens and LGBTQ advocacy group Equality Florida who previously issued their own travel advisories. Earlier this year, the DeSantis administration blocked the introduction of a high school Advanced Placement course that focuses on African American studies. In other news, Disney also recently canceled a $1 billion plan to build a campus in Florida escalating a feud that started after Disney criticized the state's "Don't Say Gay"law.
---
One in Four US Mormons Has Thought About Leaving the LDS Church, Study Shows
Jana Riess for Religion News Service reports on a paradoxical finding on Mormons in PRRI's latest report about religion in American life. Latter-day Saints ranked or tied for first in having the highest percentage of any religion of people who pray, attend church at least a few times a year, and visit with their religious leader. However, 24% of American Mormons surveyed said they had thought about leaving their church at some point in time. "I would suspect that Latter-day Saints are not immune to some of the other forces of secularization," said Melissa Deckman, CEO of PRRI. Mormons tend to be younger than other religious groups, said Deckman, "and disaffiliation among Gen Z is much higher than among the general population. So I would not be at all surprised if age is a factor."
---
American Churches Remain Largely Segregated — With One Exception
Russell Contreras for Axios reports that while the vast majority of U.S. churchgoers belong to congregations where most people are of their race or ethnicity, Hispanic Protestants are an exception according to PRRI's newsurvey. Hispanic Protestants, a majority of whom practice evangelical faiths,report their churches are more diverse than others. Nearly half of Hispanic Protestants (47%) say their churches are composed mostly of Latinos; 26% of Hispanic Protestants say their churches have mostly white members, and 20% attend mostly multiracial congregations. Contreras notes that some scholars say the percentage of Latinos who identify as Protestant will keep growing, but other studies show the fastest-growing segment among Latinos is those who are unaffiliated or practice no religion.
---
Supreme Court Criticism
David Leonhardt writes for The New York Times that throughout history, critics of the Supreme Court have hoped to make it uncomfortable for the justices to issue unpopular rulings by damaging the court's credibility. Recently, however, "there has been a sea change in the way Democrats view and talk about the Supreme Court," said Carl Hulse, The Times's chief Washington correspondent, who has been covering Congress since the 1990s. While Democratic politicians have increasingly called the Supreme Court corrupt and questioned its legitimacy, many Republicans view the recent criticism as damaging to American democracy. PRRI data finds that most Americans (75%) agree that there should be term limits for Supreme Court justices, including 86% of Democrats, 77% of independents, and 68% of Republicans.
---
What's Buzzing?
Read PRRI's new report "Religion and Congregations in a Time of Social and Political Upheaval" here.