More Voters Support Assault Weapons Ban Over Arming Citizens To Reduce Violence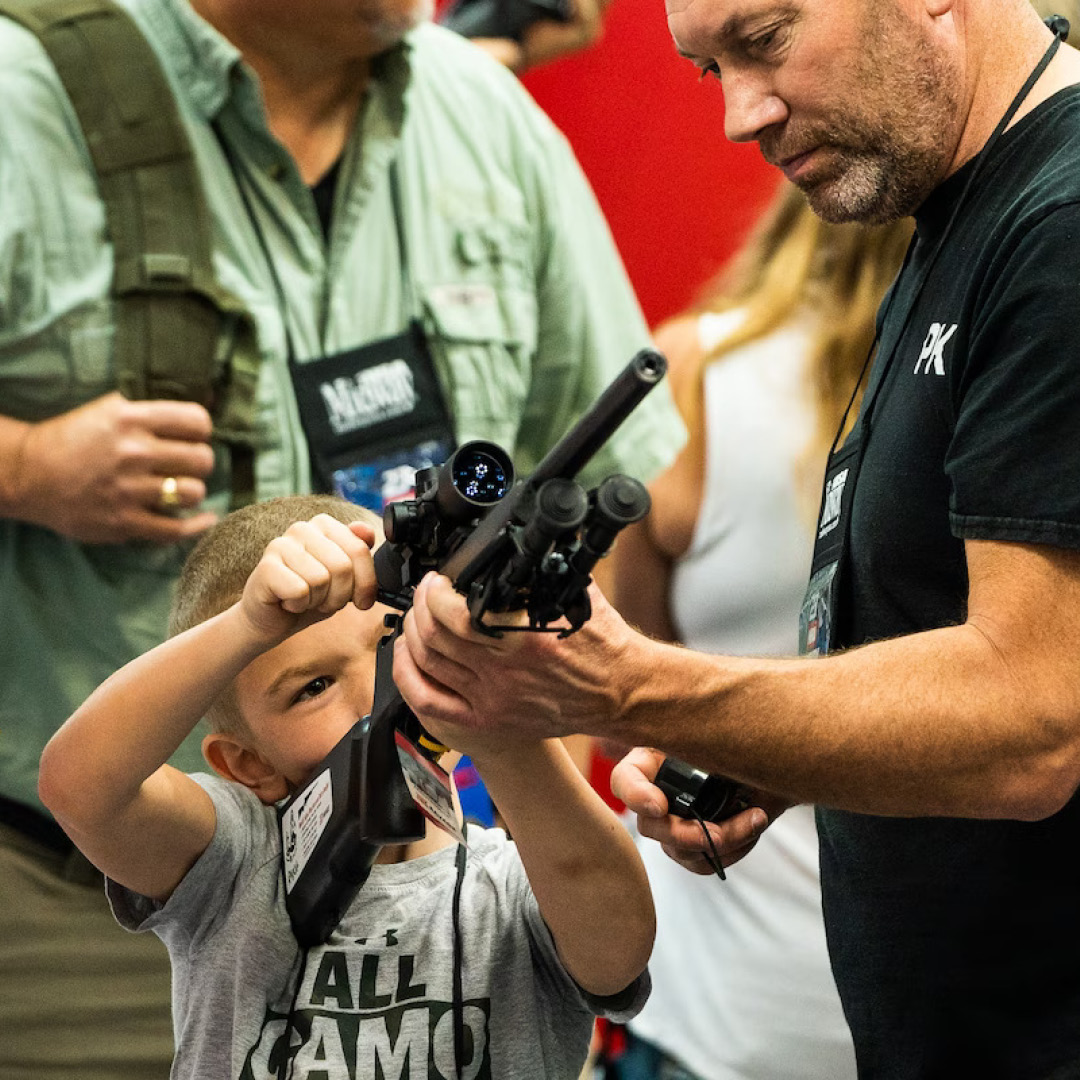 More Voters Support Assault Weapons Ban Over Arming Citizens To Reduce Violence
Julia Shapero for The Hill reports that a new Fox News poll of 1,004 registered voters found more U.S. voters support banning assault weapons over arming citizens to reduce gun violence. A majority said they favored banning assault rifles and semi-automatic weapons (61%) vs. 45% that said they would encourage more citizens to carry guns to defend against attackers. Vast majorities supported gun safety measures: 87% said they backed requiring background checks for all gun purchases; 81% supported improving enforcement of gun laws and raising the legal minimum age to buy guns to 21; and 80% said that mental health checks should be required for all gun buyers. According to PRRI research, about one-third of Americans (34%) keep guns in their homes and white Americans more likely than other race and ethnic groups to have guns in their households (41%).
---
GOP Chairwoman Warns That 2024 Candidates Need To Address Issue of Abortion 'Head On'
Rebecca Falconer for Axios reports that Republican National Committee Chair Ronna McDaniel said Sunday GOP 2024 presidential election candidates must directly address the issue of abortion. McDaniel told Fox News anchor Shannon Bream that Republican candidates should put Democrats "on the defensive and articulate where you stand." McDaniel suggested that Republican presidential candidates should challenge Democrats on their beliefs in order to win back swing voters on Fox News Sunday. PRRI researchfinds that 68% of Independent voters, 90% of Democrats and 36% of Republicans said abortion should be legal in most or all cases, and some 21% of independents said they would only vote for a candidate who shared their views on the matter of abortion.
---
E. Jean Carroll Might Deliver the First Significant Hit to Trump
Opinion Columnist Jennifer Rubin for The Washington Post writes about E. Jean Carroll's civil suit against former president Donald Trump, noting that none of the nine jurors believe medical evidence of rape was necessary or think the passage of time made an allegation of sexual assault less believable. Former federal prosecutor Faith Gay said of the case that if Trump does show up, "he'll have to explain the Access Hollywood tape, explain why he confused Carroll for his wife, and admit that he has disparaged Carroll time and time again." Rubin also notes that many of the jurors watch mainstream news outlets, which will also work against Trump. In a recent article for TIME, PRRI Founder and President Robert P. Jones notes that on all things related to Donald Trump, the differences between Fox News Republicans and mainstream news Republicans are more than 30 percentage points.
---
What Do Mormons Believe? A Far-Ranging Overview
AJ Willingham for CNN writes that Mormonism is practiced by millions, yet, many people "rely on vague stereotypes and pop culture references to defineit." Joseph Smith founded the religion in the 1820s in Palmira, New York. It is believed that Smith received a vision from an angel named Moroni, who ledSmith to a book inscribed on gold plates, which Smith translated and published as the Book of Mormon. In 1844, Smith and his brother Hyrum were arrested inIllinois after attempting to quash public discussion of polygamy, but a mob broke into the prison and killed the brothers before they could be tried. In 1890, the practice of polygamy came to an end and resulted in a schism: The group that refused to stop the practice of polygamy became the Fundamentalist Church of Jesus Christ of Latter-day Saints, known today as an extremelycontroversial group whose leaders have been convicted of serious crimes.
---
What's Buzzing?
Read the Washington Post article "Even Republicans Support Most New Limits on Gun Ownership" here.