More African Americans Are Dying of Coronavirus Than Anyone Else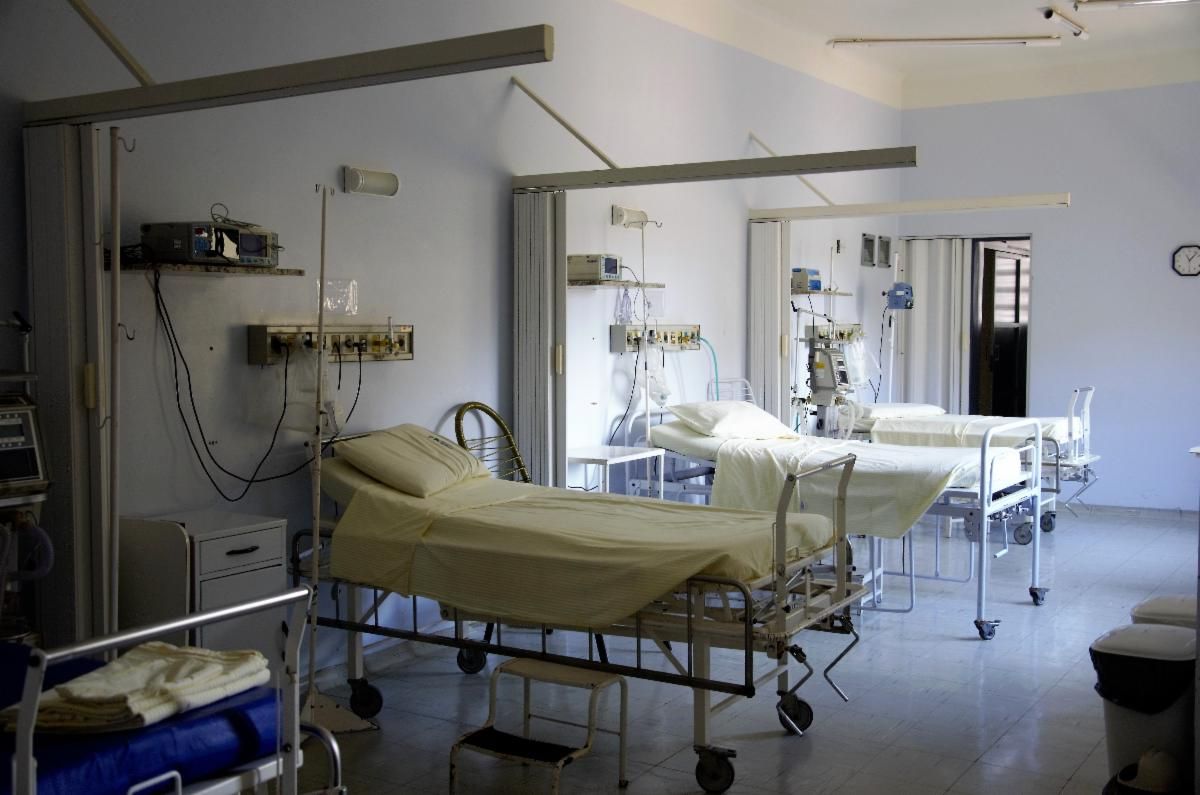 More African Americans Are Dying of Coronavirus Than Anyone Else

In Milwaukee County, less than a third (26%) of residents are African American, yet, as coronavirus has hit the area, more than 80% of those that have died are African American. As of Friday, African Americans also account for more than half of the area's 945 cases. According to ProPublica, this trend is seen in other parts of the country as well. In Michigan, African Americans made up 40% of coronavirus deaths, despite the state's population only being 13% black. According to Dr. Kamara Jones of Harvard University, who once worked for the Center for Disease Control, early coronavirus statistics on race reflect an overall problem. "COVID is just unmasking the deep disinvestment in our communities, the historical injustices and the impact of residential segregation," Jones says. "This is the time to name racism as the cause of all of those things. The overrepresentation of people of color in poverty and white people in wealth is not just a happenstance. … It's because we're not valued." Linda Sprague Martinez of Boston University adds that when all is said and done, coronavirus deaths in the black community will be an even greater narrative. "Its impact is going to be tied to our history and legacy of racial inequities. It's going to be tied to the fact that we live in two very different worlds," she says.

Robert Jones: Trump Is Getting Points for Showing Up

Due to the spread of coronavirus, the United States presidential election has all but stalled. Over the last several weeks, primary elections have been postponed in several states as campaign efforts have gone completely digital. With the general election seven months away, David Smith of The Guardian wonders if the electoral process will ever be the same. Smith notes that a postponement of the general election is possible, if not highly contentious. "Congress would have to pass a new law to postpone the 2020 election and even then would run into constitutional hurdles stating the new Congress must be sworn in on 3 January and the new president's term must begin on 20 January," Smith writes. It is unclear who would most benefit from a delayed election. In the weeks since the spread of the coronavirus began in the United States, President Trump has seen his favorability numbers go up. PRRI CEO and founder Robert P. Jones explains this bump. "We're seeing a typical American reaction at times of national crisis, a 'rally around the flag effect'. It happened with George W Bush after 9/11 and Barack Obama after the killing of Osama bin Laden. But on this one, we're looking at something different, the very front edge of the US finally taking this seriously." According to Jones, Trump is "getting points for showing up" after being absent in the first two months of the year. "The real test," Jones believes, will be how things look in one month's time. 
Coronavirus Upends Democratic and Republican Parties 

In a new story for The New York Times, Jim Rutenberg looks at the impact the coronavirus has had on partisan narratives of the left and right. He notes that less than two months ago, thousands of conservatives packed the Conservative Political Action Conference (CPAC) to rail against socialism, and decry the philosophies of democratic presidential candidates Sen. Bernie Sanders (I-VT) and former vice president Joe Biden. This message, Rutenberg writes, is now a "relic of a distant time." According to Rutenberg, the "sudden, unprecedented nature of the election cycle has made it impossible to strategize too far ahead." Among the clearest examples of blurred political lines is an embrace from the Trump administration of a stimulus package to restart the economy — a package that some have labeled as socialism. Matt Schlapp, CPAC's chairman, tells Rutenberg that the package is actually closer to conservatism. "The conservative principle is when government takes your property and economic rights, they are obligated to come up with a financial settlement," Schlapp explains. In a February Spotlight Analysis, PRRI's David Tigabu examined where the parties differ on socialism. "Democrats are more likely to view socialism as a system that provides a stronger social safety net for everyday Americans (65%) than to see it as a form of government control (32%). Democrats (57%) are also about twice as likely as Republicans (29%) to view capitalism as a system that prioritizes businesses over workers and the middle class," he writes.

Show Goes on for Country Music's Biggest Night

The Academy of Country Music Awards, typically held in Las Vegas, is one of the biggest nights of the year for country music stars. Due to the coronavirus, the awards were postponed, and in their place, a night of family and friendship was born. On Sunday, CBS aired a special series of performances from some of the performers that normally would have been walking a red carpet. Among those who were honored during the evening was Joe Diffie, a country music performer who recently passed away from complications of the coronavirus. The evening, which featured performers from across the country live-streaming from their home, was not without its technical difficulties. "Dierks Bentley's stomps on his porch in Colorado jiggled the camera and an off-camera crow cawed at him. Thomas Rhett's home security alarm chimed in his video," writes Kristin M. Hall of the Associated Press. PRRI data from 2016 reveals that 12% of Americans say they have felt moved, touched or inspired, while listening to country music.